Signs your bathroom is ready for a revamp!
Everyone gets to the stage where they want a new bathroom. Magazines, social media and TV show us stunning bathrooms everyday which can be all it needs to get new ideas flowing. However, some bathrooms are left to get to the stage where they need a revamp.
A well decorated bathroom is often top of a home buyers check list. It's therefore a room that is worth the investment to keep it look good. So when will you know the time to change is here? Here are some of the tell-tale signs that you need to take the plunge and give your bathroom a revamp!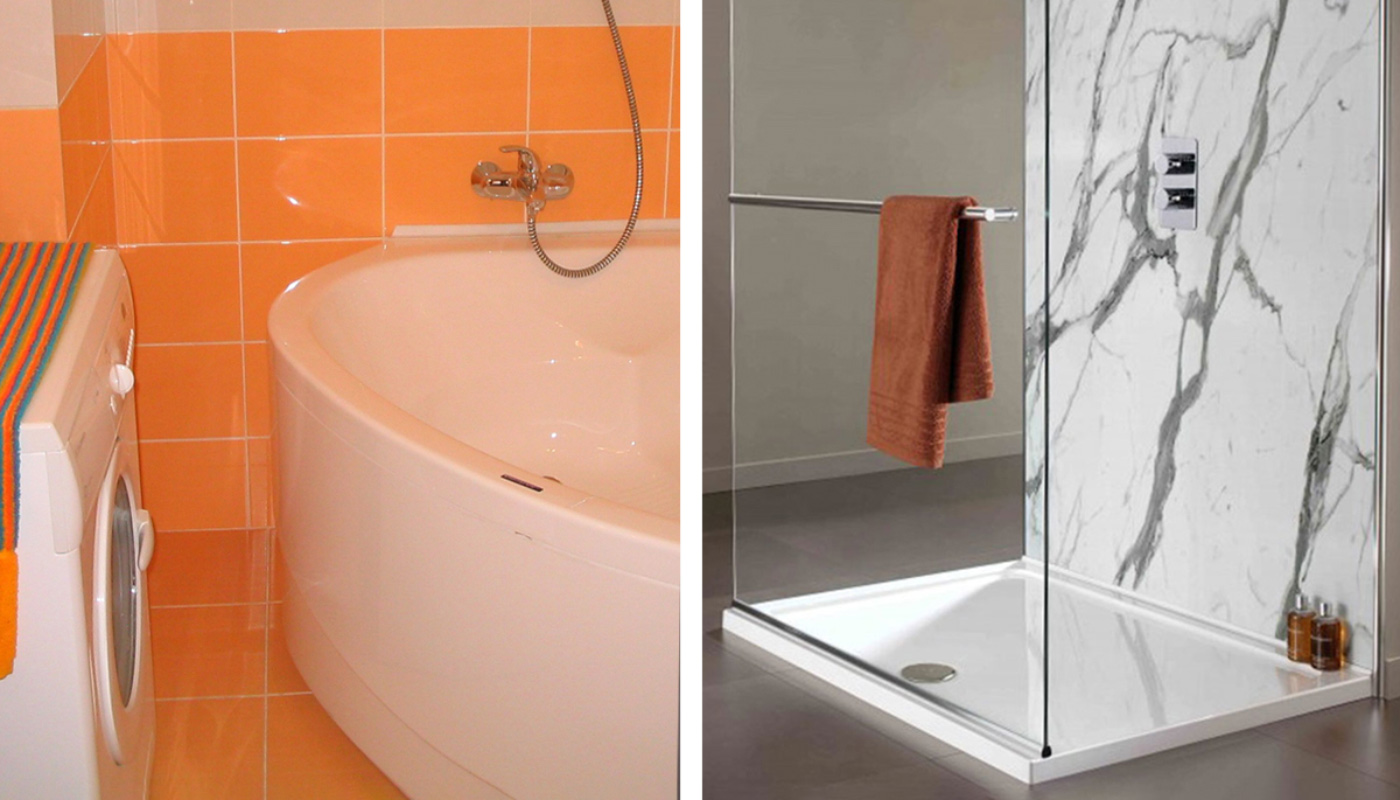 Flooring
If you have carpet in your bathroom, you will want to remove it, after reading this. Carpet in your bathroom is asking for trouble. Unable to be properly cleaned a bathroom carpet, although warm under foot will harbour bacteria. This means your nice clean feet will be stepping straight onto a dirty floor! Not to mention that it will never really feel dry. The condensation produced in the bathroom will be absorbed leaving damp feeling under foot!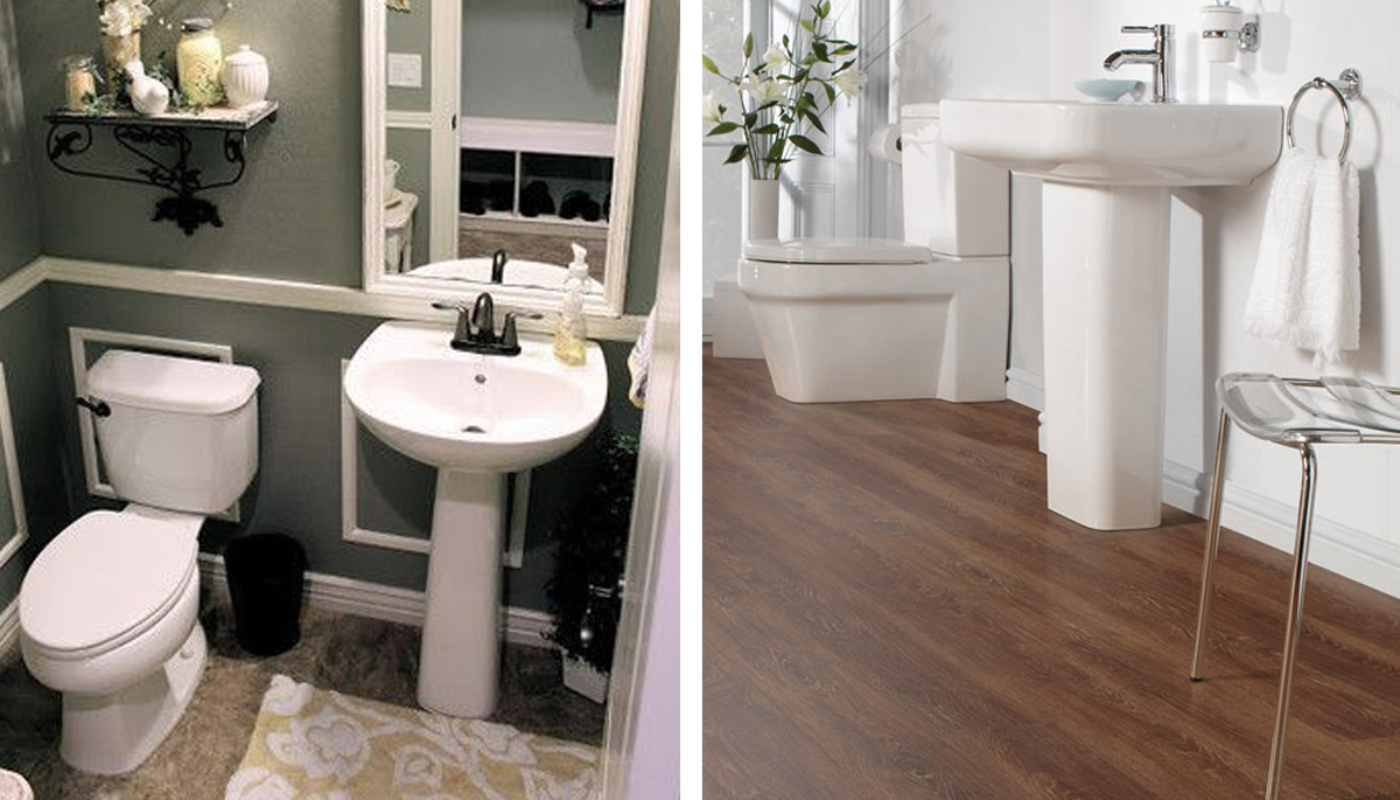 The solution to this problem is simple. Choose a tiled or vinyl flooring, such as the Karndean Palio Clic, and add a bath mat for warmth. The bath mat can be easily washed, which should be done weekly, to keep the floor not only hygienic but looking great too.
Colour
There was a time when sage green, pastel pink or blue was the hottest trend in bathrooms…and we don't mean on the walls! Coloured sanitrywear was a big trend that lasted many decades. Pastel pink and blue were big in the 1950's with darker sage green and mahogany becoming popular in the 70's. If you have a coloured suite you may want to consider a change. In recent years some coloured freestanding baths have sold well, but unsurprisingly white sanitrywear is still the most popular choice.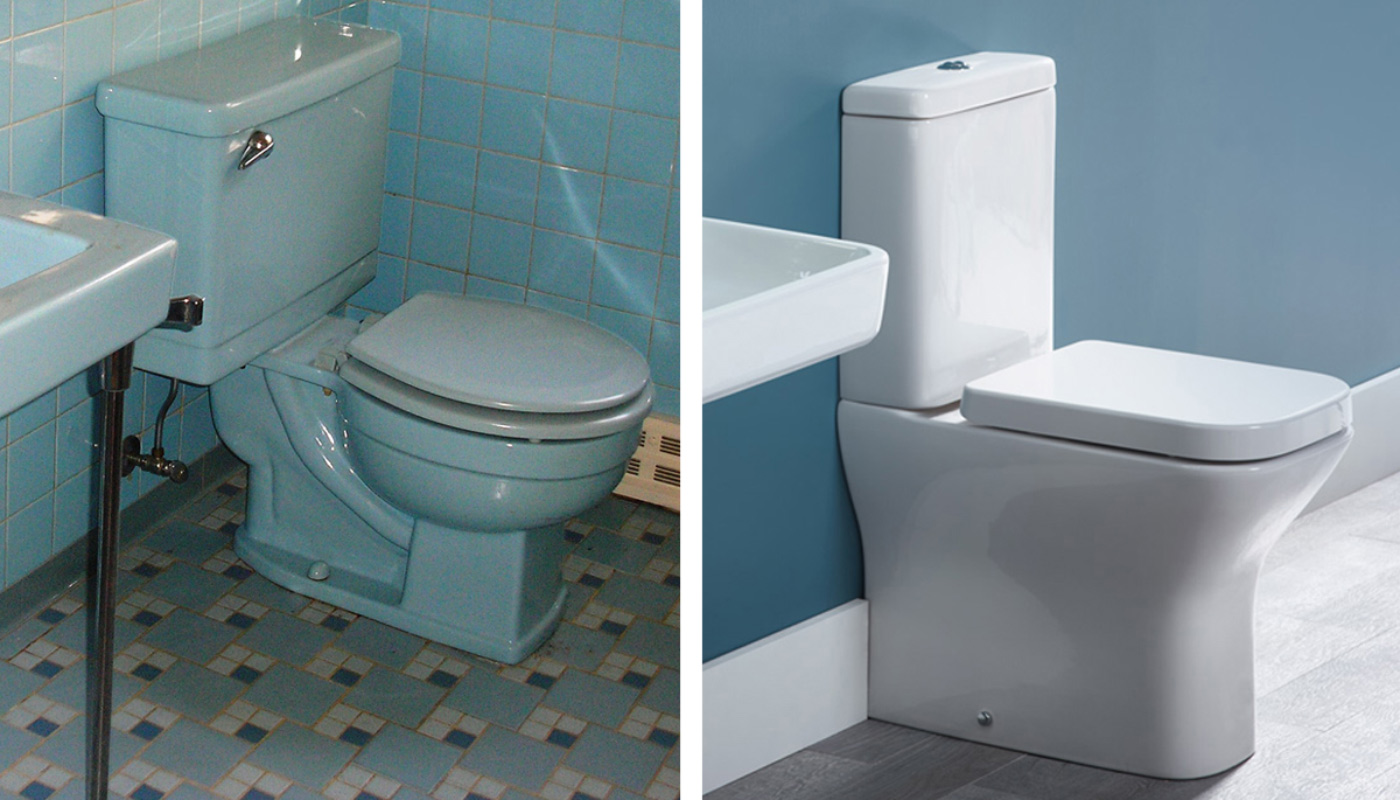 The solution here is simple, if you want to add a bold colour to your bathroom keep it on the walls. The advantage of keeping the colour in your bathroom on the walls is it is much cheaper to change this if or when you get bored or fancy a change.
Fittings
Taps, plugs and wastes are often the first thing that will make a bathroom look dated. The style and colour of a tap is very telling, unless you choose a timeless and classic design. Chrome finish taps are also subject to peeling. This is caused when chemicals that are too harsh are continually used to clean the bathroom. They can also gather lime scale which can be a little unsightly if left. If you have fittings that aren't sparkling and can' be cleaned, a change may be overdue.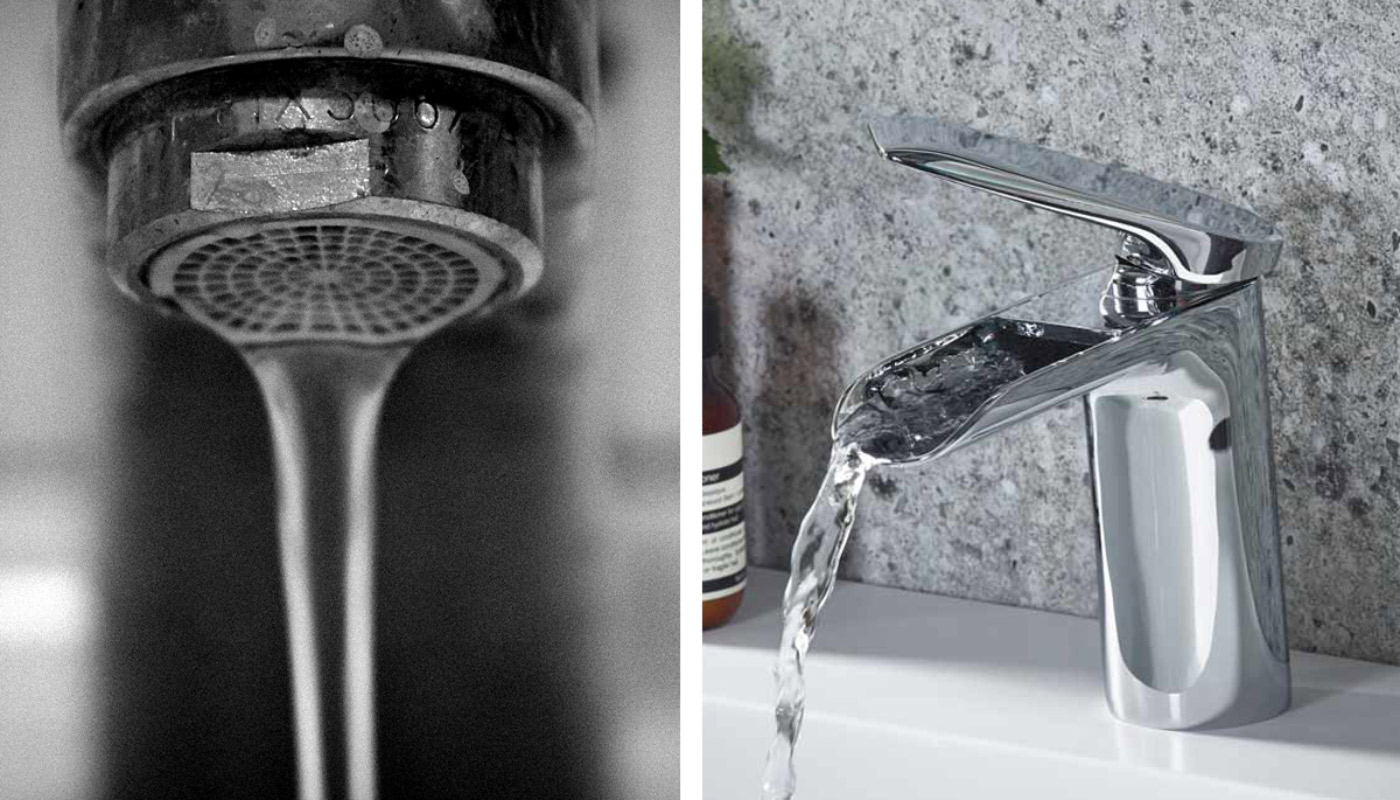 The solution is to choose taps that won't date easy. Whilst copper or black taps are popular right now, they may not be in 5 years' time. Always bear this in mind when spending out! Instead opt for a simple and sleek design like the Tavistock Solace range, which will stand the test of time.
Furniture
Just like taps, a furniture will date your bathroom dramatically. Whether it's the wood colour, wood type or design of bathroom furniture it can be very telling of its age. If you can tell the decade your bathroom was fitted from the furniture then it may be time to start again.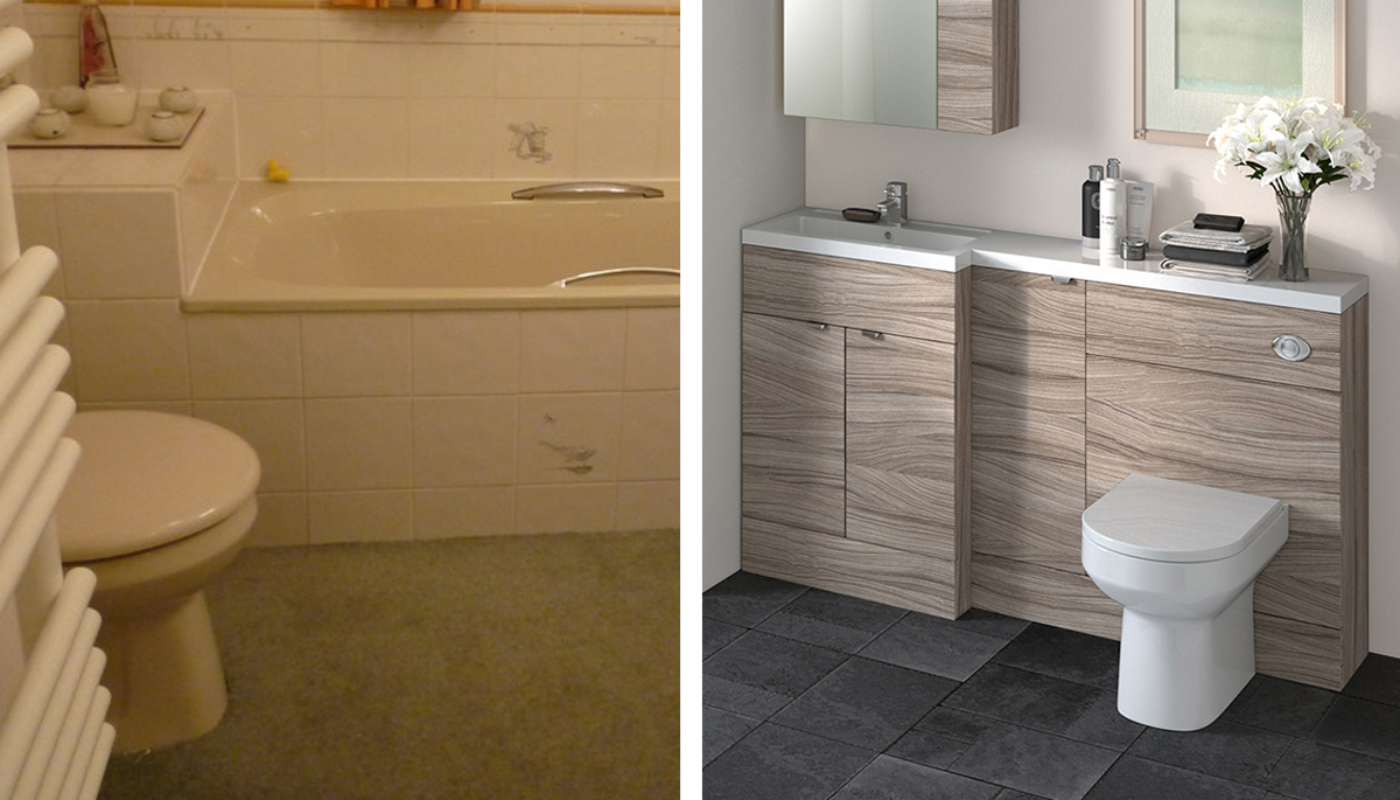 The solution when it comes to furniture is to keep it simple. Try not to jump on any trend band wagons if you want to keep your bathroom furniture looking great. Those gloss red units might seem like a good idea at the time, but always consider how you will feel about then in 10 years. The Tavistock Compass range is sleek and come sin 3 simple shades that will certainly stand the test of time. If your furniture is in good condition but not to your taste, you can upgrade this with some paint and new handles for a cheaper fix.
If you're a culprit of any of these, you really need to consider giving your bathroom a face lift. You will find that you don't have to spend a fortune to completely change your bathroom aesthetic. Contact the team on 08452719929 if you'd like to talk about revamp options.