Storage Solutions For Any Size Bathroom
Storage is a must in any bathroom. Bathrooms are always THE most cluttered rooms in the home. All those bottles, towels and knick knacks as well as toys if you've got children! An accumulation of stuff that leaves you with a less than tidy bathroom. We all strive for a neat and tidy hotel style bathroom. Choosing cleverly hidden, room size appropriate or just enough storage can be a minefield. Here's the Bathroom Supastore guide to bathroom storage.
Wall Hung Storage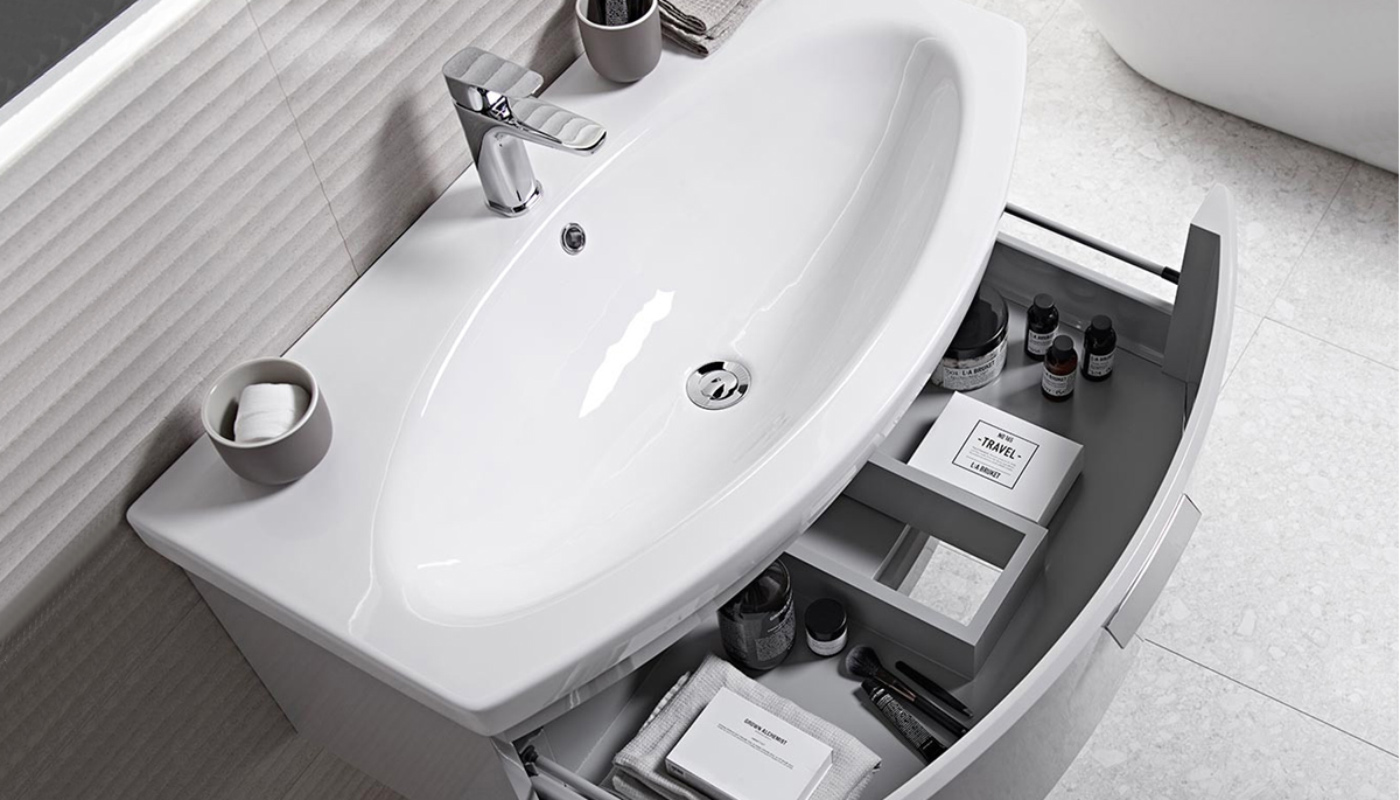 With wall hung storage you instantly get the feeling of more space. With the unit being raised off the floor it creates the illusion of space. Choose between a wall hung storage cabinet such as the taller Tavistock Compass or more square variation of the Royo ranges which are designed specifically for this. Alternatively, you can choose a wall hung vanity unit such as the Tavistock Tempo, which is a basin with storage unit underneath in the form of draws or shelves. Adding storage that is built into an essential part of your bathroom furniture you're not only saving floor space but wall space too!
Modular Storage Unit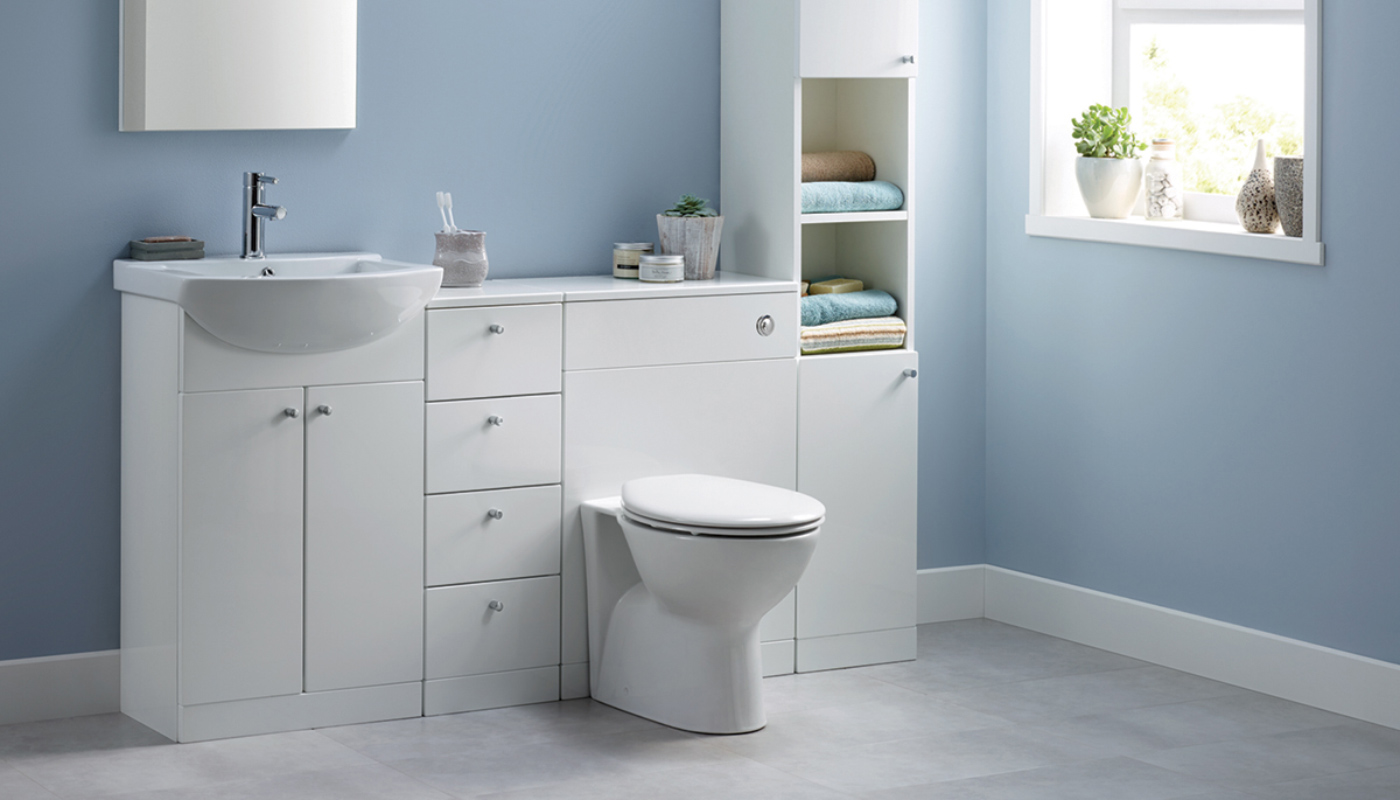 If you're lucky enough to have a large or even a medium bathroom with lots of wall space, then modular furniture is the way to go. This type of furniture consists of multiple unit options and sizes. With draws, cupboards and cabinets you can select exactly what you want all in the same design. Available in multiple sizes this allows you to essentially design your own bathroom layout. Our Ikoma furniture is a modern and sleek rand of modular furniture. Choose a large 850mm basin with a cupboard and draws underneath of go for a slim line 450mm basin and add a tall cupboard with selves. The world is your oyster!
Cloakroom Storage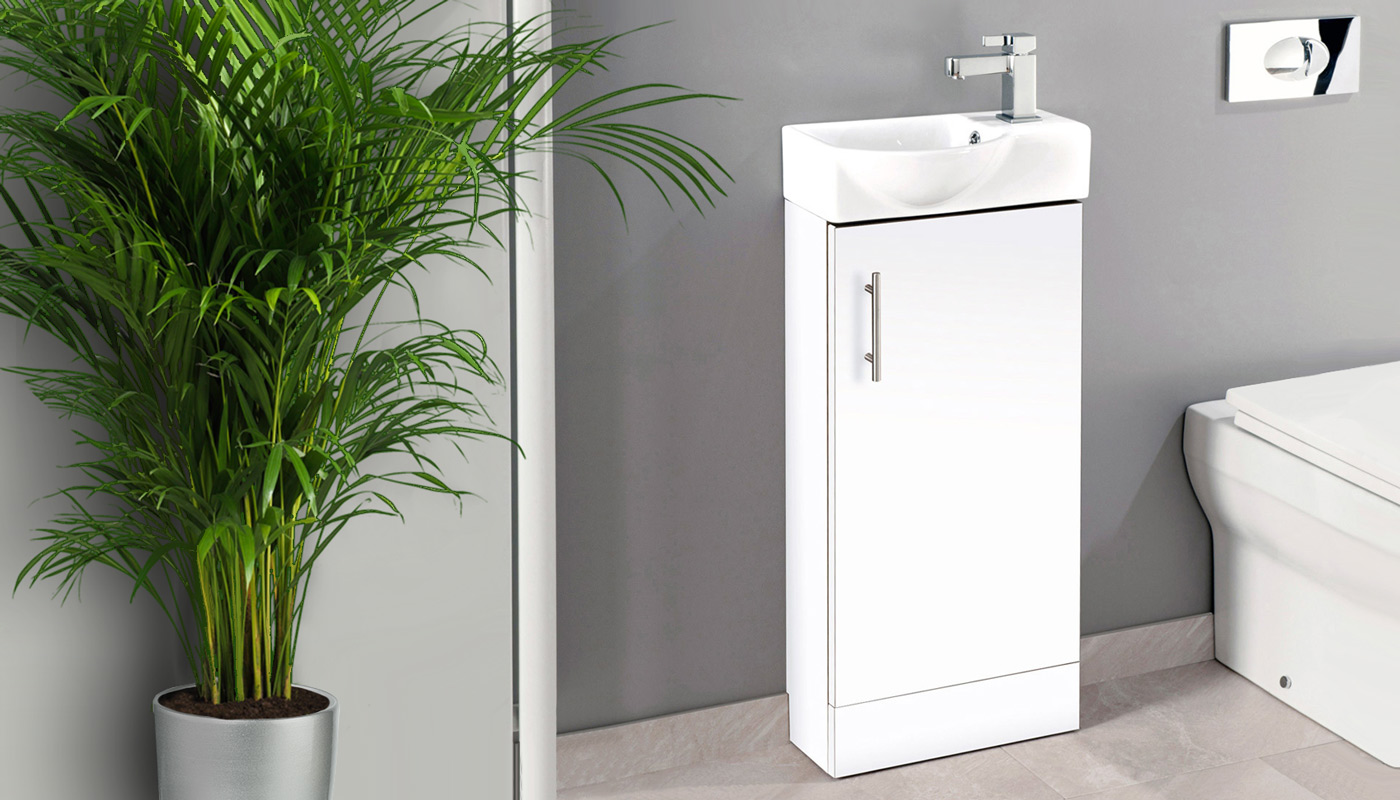 If your bathroom or en suite is lacking in space, then it can be tricky to know what solution to choose. We think a smaller vanity basin unit is ideal, as you still get enough space to store away the essentials that can leave your bathroom looking untidy. The Sonata Single Door Vanity unit is petite in size making it the ideal solution. With a slim frame and 400mm width its ideal for the smaller room. Sitting on the floor this traditional style vanity unit utilises the space under your basin. It comes in a range of colours too, so will suit any bathroom or en suite.
We have many storage solutions available for all bathroom sizes. Be sure to head to the website and take a look at the furniture section of the website. Alternatively click any of the links above if you like what you've seen.