Bathroom Decor Trends For 2018
The start of 2018 is well under way now and with it come predictions for the hottest bathroom décor trends of the year. The new shades and styles that will be huge over the next year are bold and different to those we've seen in past years. We're confident that you'll fall in love with a at least one of these and start planning how to get this in your own bathroom.
Colour Accents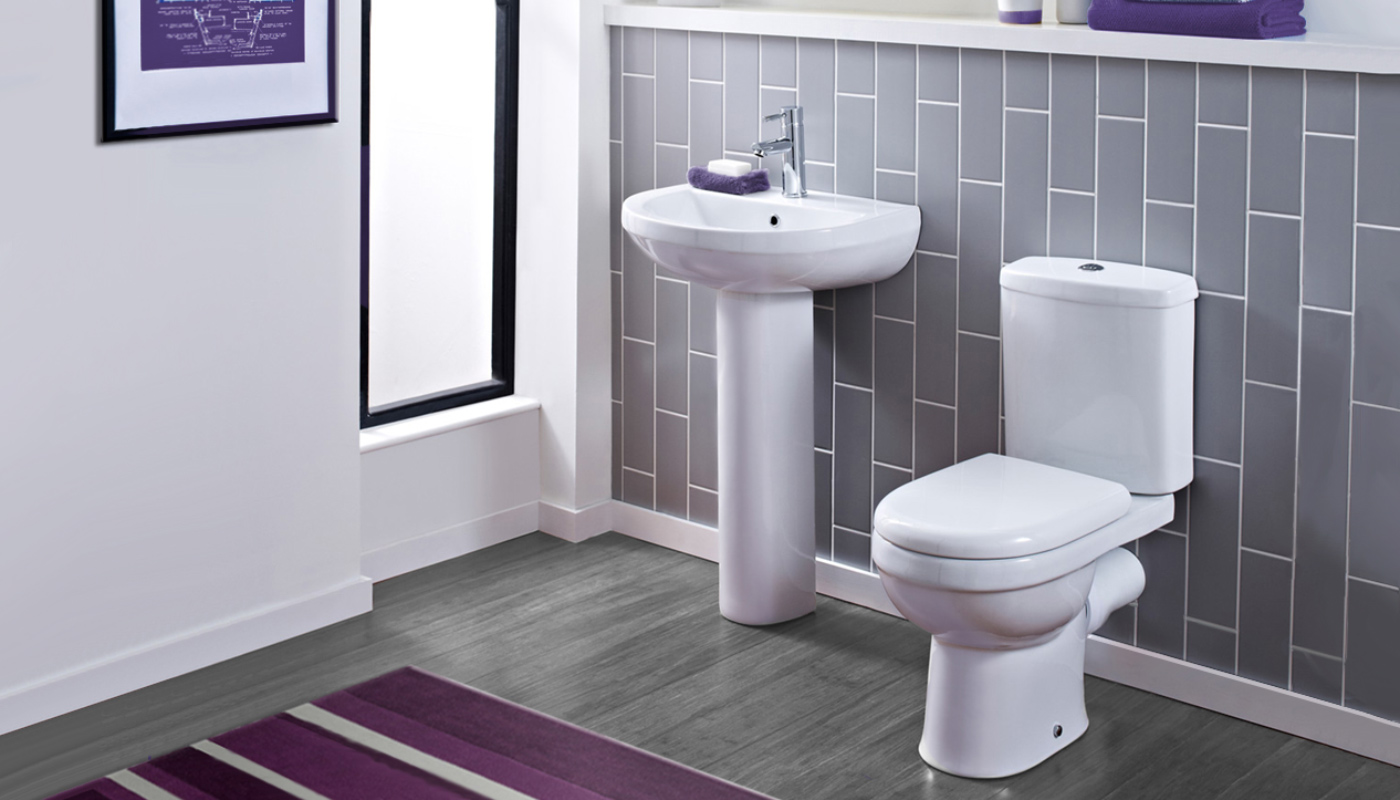 Now this isn't a new idea, however it's a trend set to make it big this year. It's time to throw away caution to the wind and add a splash of bright, bold colour to your bathroom. Bathrooms lend their selves perfectly to that extra dash of bright colour, due to the natural tones of the sanirtywear.
This trend will see a comeback of coloured baths and sanitrywear, but if you're not brave enough to make such a big commitment don't worry. You can easily add colour to your bathroom with accessories. Add in some towels, a rug or a piece of art in your chosen colour. Once you've warmed to the colour we're confident you'll be reaching for the paint to make more of a statement.
Hotel Style Shower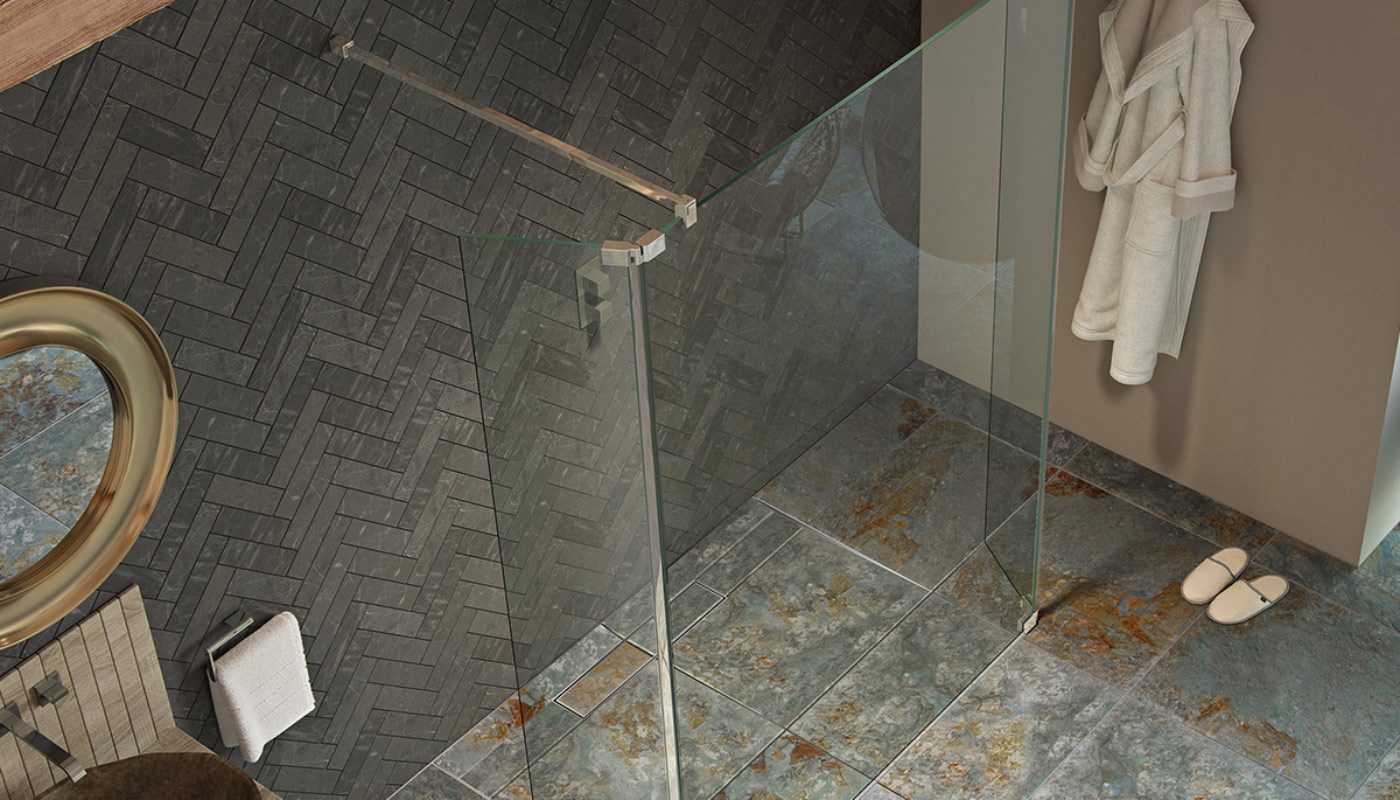 Showers were always seen as an addition rather than an essential in a bathroom. However, in recent years this tradition has changed. Many people opting to forget the tub and go for a more lavish shower, which is reflected in this trend prediction.
Hotel style showers are far easier to achieve at home that you may think. Without a bath you'll create ample space for a large and luxurious walk in style shower that we're used to seeing in boutique hotels. With incredibly discreet shower panels and slim line the Kudos Ultimate range is ideal for making a chic statement feature. Why not go full on hotel style and add his and hers shower heads?
Sunken Baths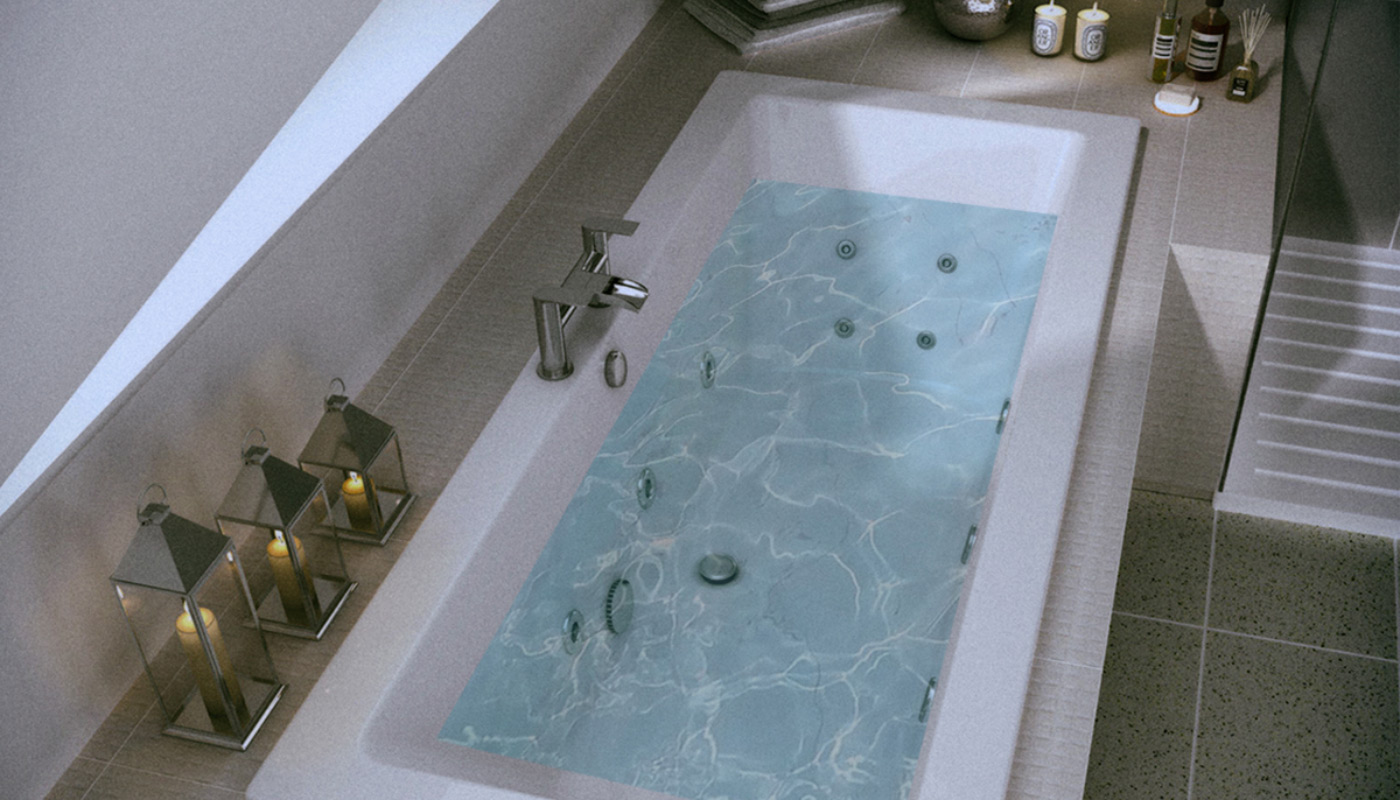 If, however you do love a bath there is a hot new trend that you can adopt in your bathroom. Freestanding baths have been seen as focal point within the bathroom for many years. The new trend however is to incorporate the bath into a sunken area of the room. What is a sunken bath? A sunken bathtub is exactly what it sounds like. Leaving just the top exposed the bath will make the room feel more spacious and airy. A sunken bath helps creates a spa like feature of your bathroom. The addition of whirlpool jets, like the Trojan Elite 14 Jet whirlpool pictured will create a sanctuary area, perfect for long relaxing soaks.
Indigo Blue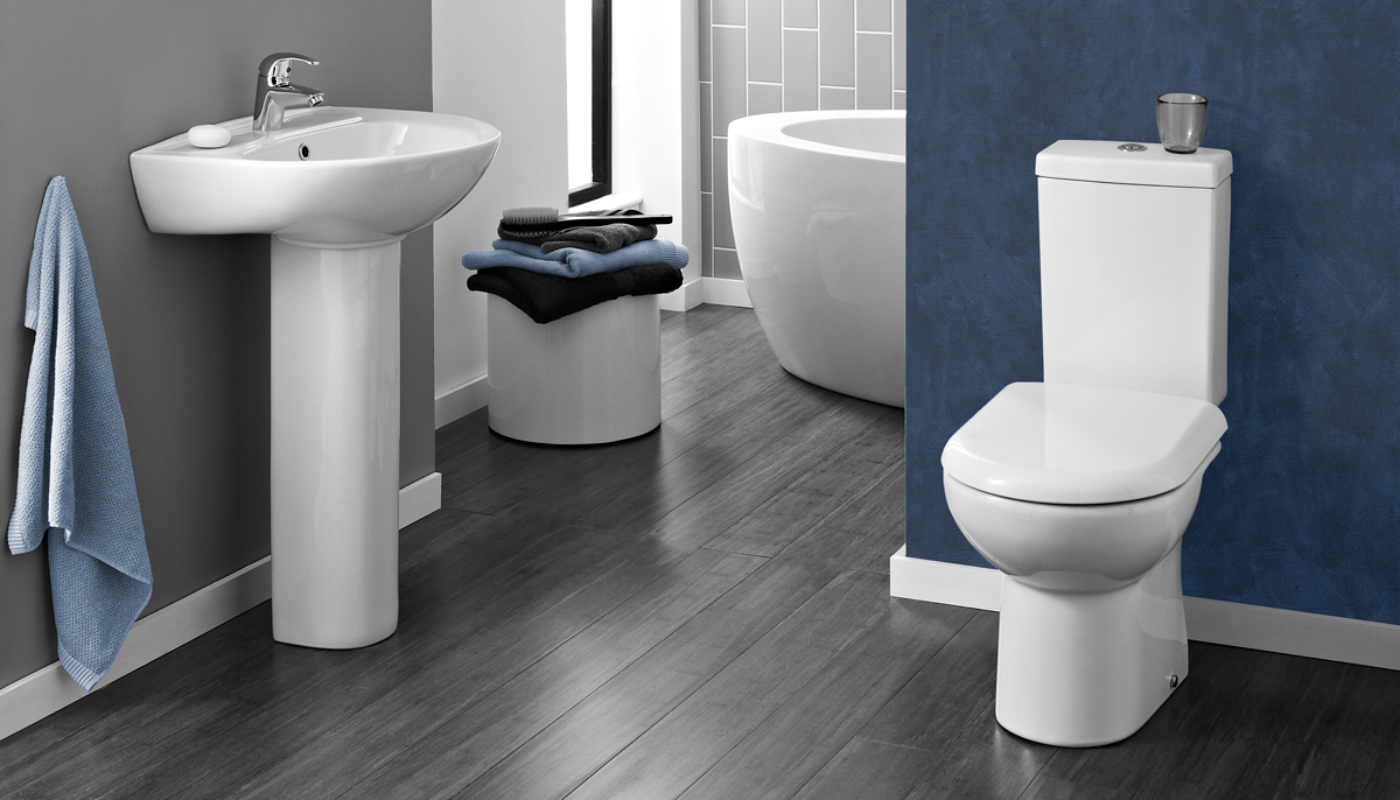 Whilst the Pantone Ultra Violet is predicted to be a big hit this year, there is also another shade making waves in bathroom décor. The dark shade has a stunning inky blue tone colour scheme compliments simple furniture. Working well with both white and wood finishes. The richness can be overwhelming but using different textures, matt walls, glossy tiles for example adds depth to a bathroom.
Indigo is reminiscent of the deepest parts of the sea, team with light oak and a hint of turquoise for a seaside feeling all year round.
Matt Furniture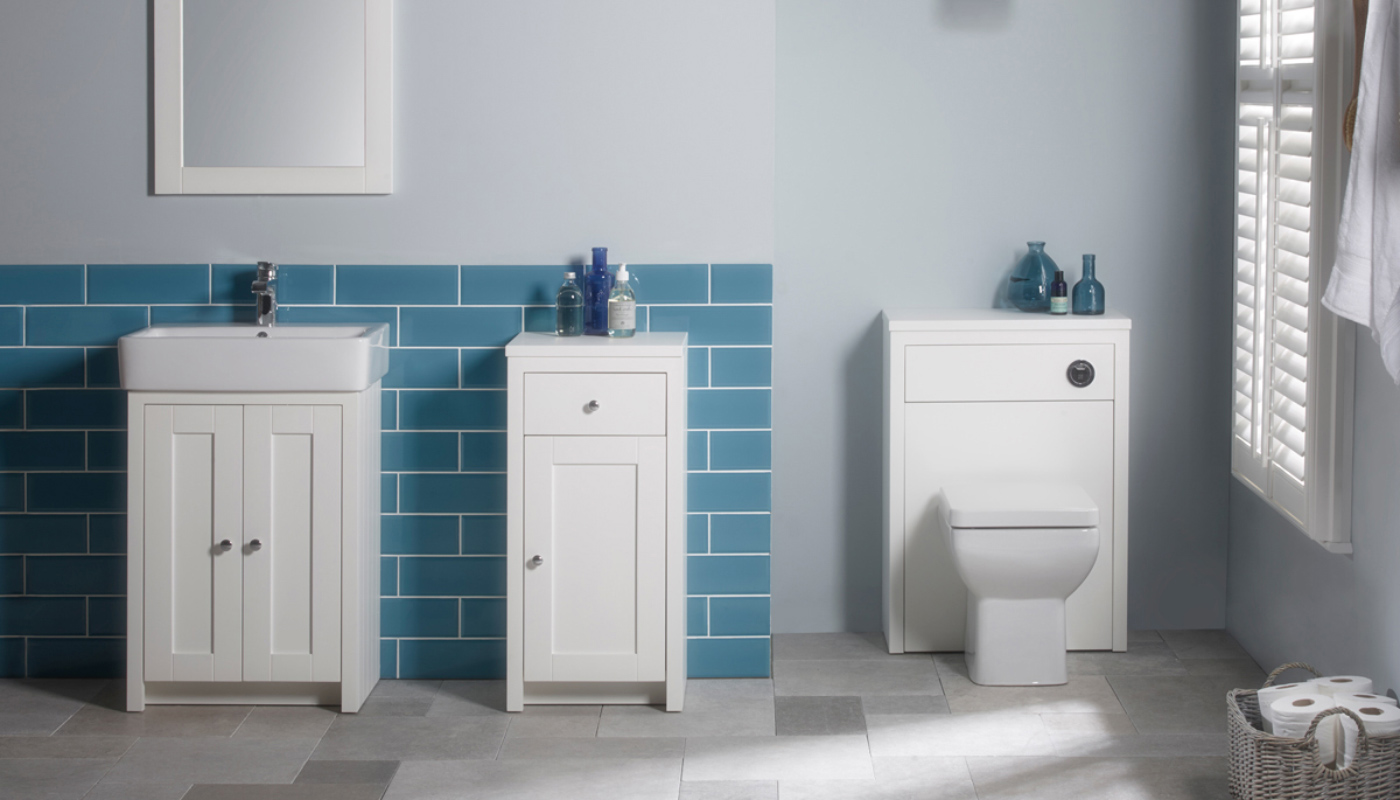 There's no doubting the popularity of high gloss furniture in the bathroom, with its easy wipe clean surfaces, but there's a new style in town for 218. Matt furniture is going to be where it's at!
Whats great about his trend is you don't have to buy new to achieve it. With many paint brands now stocking matt finishes you can up-cycle your current furniture very easily. The Tavistock Vitoria range is our stand out matt furniture and is available in dark grey or linen white.
Are you planning a bathroom remodel this year? Will you be following any of these trends? What are your thoughts on these trends? We love to know what you think, so be sure to leave us a comment below.