Cloakroom Bathroom Ideas
A cloakroom bathroom or downstairs toilet as most people call it, is common place and almost always included in new build homes these days. However this is a great addition in older homes too. Adding possibly thousands in resale value to the property. The best bit is you need considerably less room than you may think to add a cloakroom bathroom to your home!
Under the stairs toilet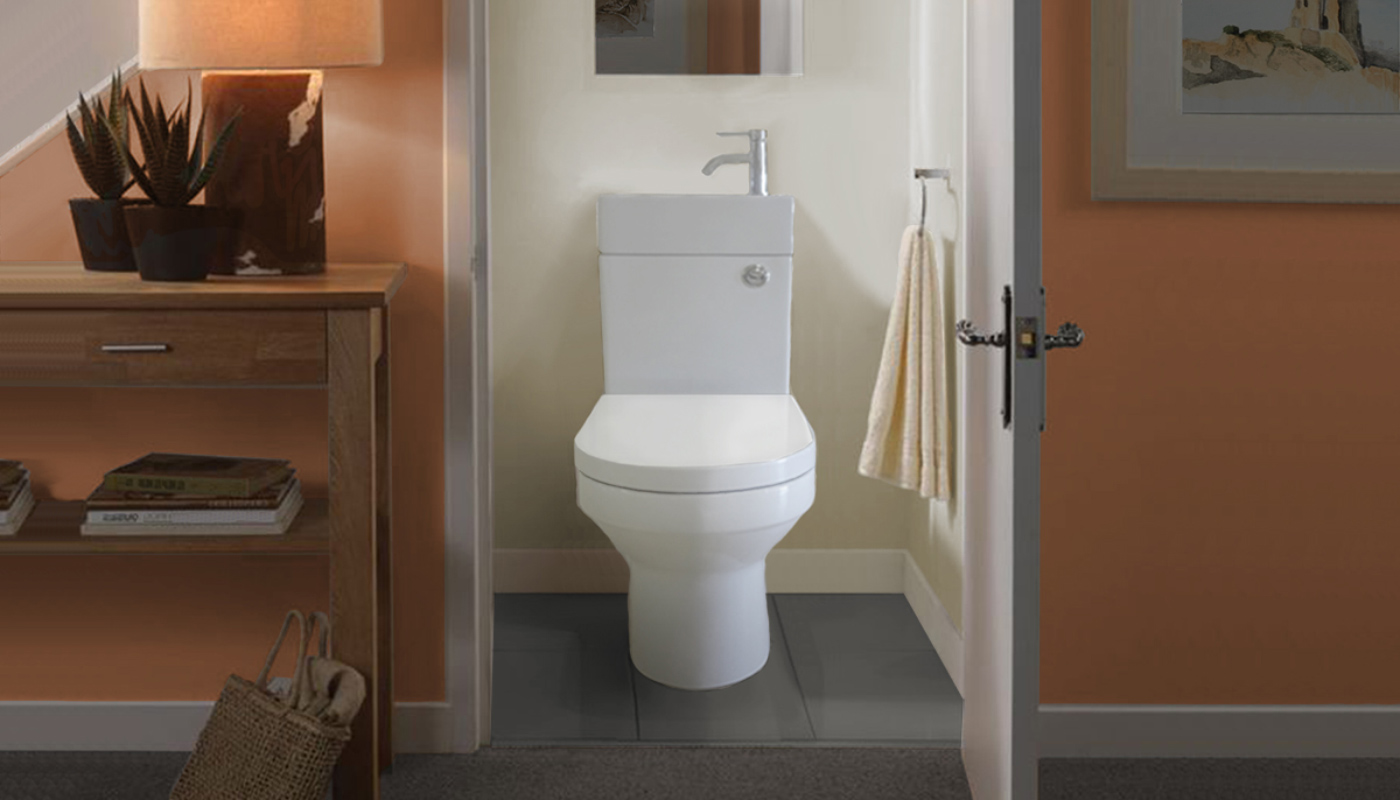 I hear what you're saying…. there is no way a cloakroom bathroom will fit under my stairs! Well you'd be very surprised with how much space you actually need for just a toilet and a sink. Which is essentially all you need in a downstairs loo. There are many ways to approach this, using wall hung furniture such as the Tavistock Micra. The stylish sanitryware eases manoeuvrability in the small space, whilst providing a clean and modern look. Our favourite option for an under the stairs toilet, due to it ingenious innovation is the Two in One Toilet Basin. This combines the basin into the back of the toilet removing one of the essential items and meaning less space is required.
An old airing cupboard conversion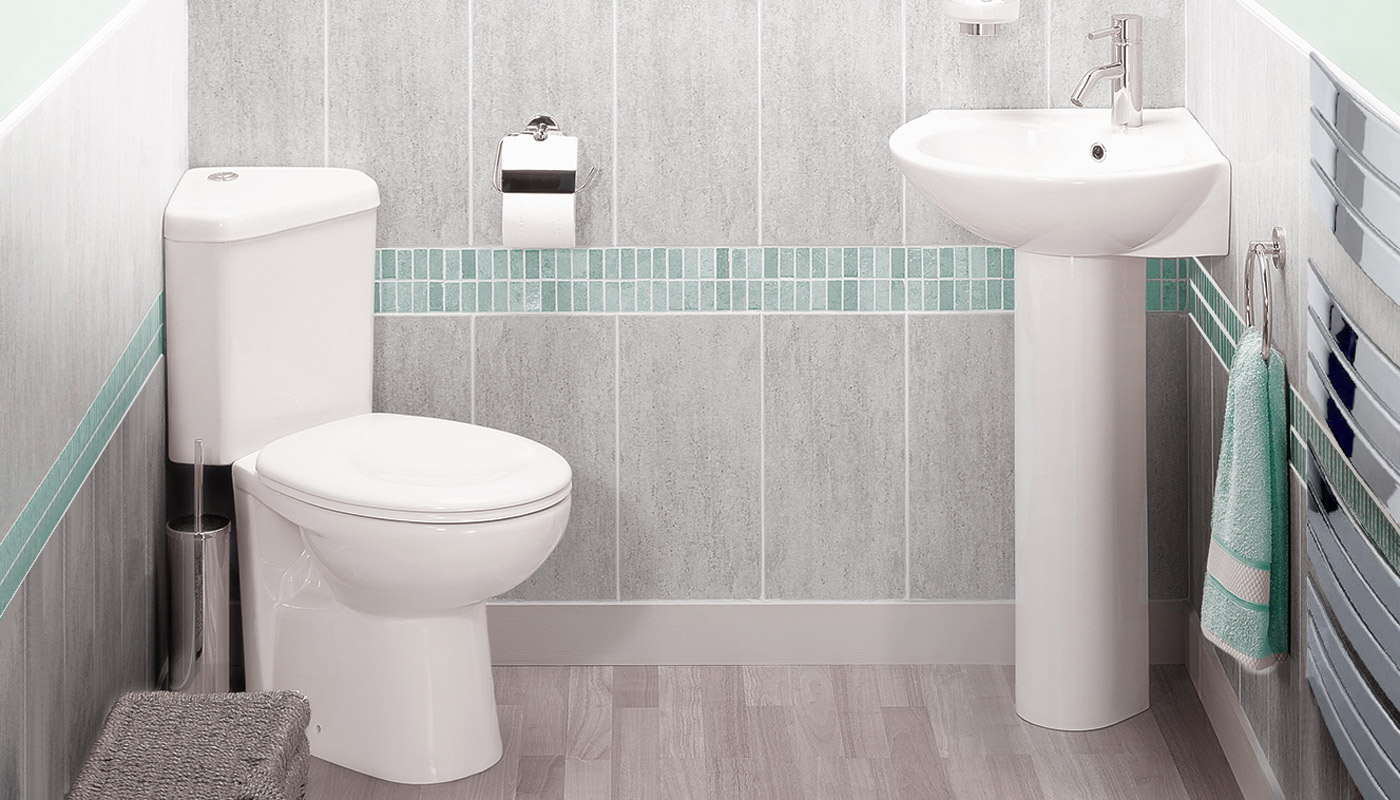 Many homes these days no longer have a huge tank of hot water on the landing. However a cupboard still remains where this used to be! So inevitably this space is often converted into an extra bathroom. These spaces are often quite small but that doesn't mean it's unusable. It's important to make sure you choose sanitaryware and furniture that is proportionate to the space. Many options of sanitryware provide smaller basins and toilets, such as the Tavistock Structure range, due to demand. Within a more rectangle space as these cupboards often are, our favourite option is the Lecico Laguna Corner Basin and Toilet. Utilise every corner of the room whilst getting in and out of the small space with ease.
A room with an unwanted alcove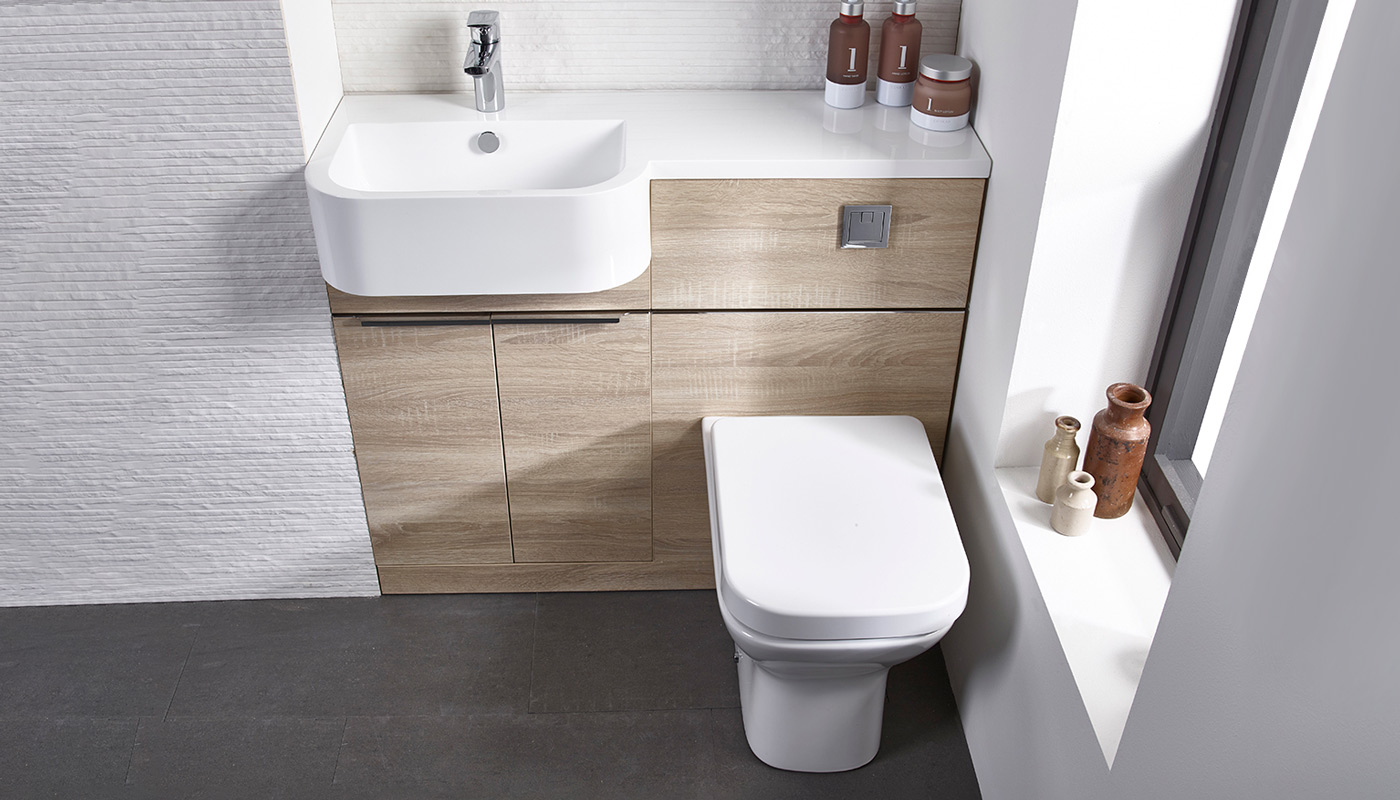 If you've got a downstairs room with an unwanted alcove you can use this as the starting point for your new addition. The Tavistock Match furniture is ideal for a recess cloakroom bathroom and because of its clever design, helps to reduce the space required. The Match combines a toilet and basin in a back to wall unit, that also boasts under basin storage. As a result of this design the unit can be slotted straight into the alcove space. The worktop space along with the storage creates a space for all the bathroom essentials needed in a downstairs loo.
A specially made cloakroom bathroom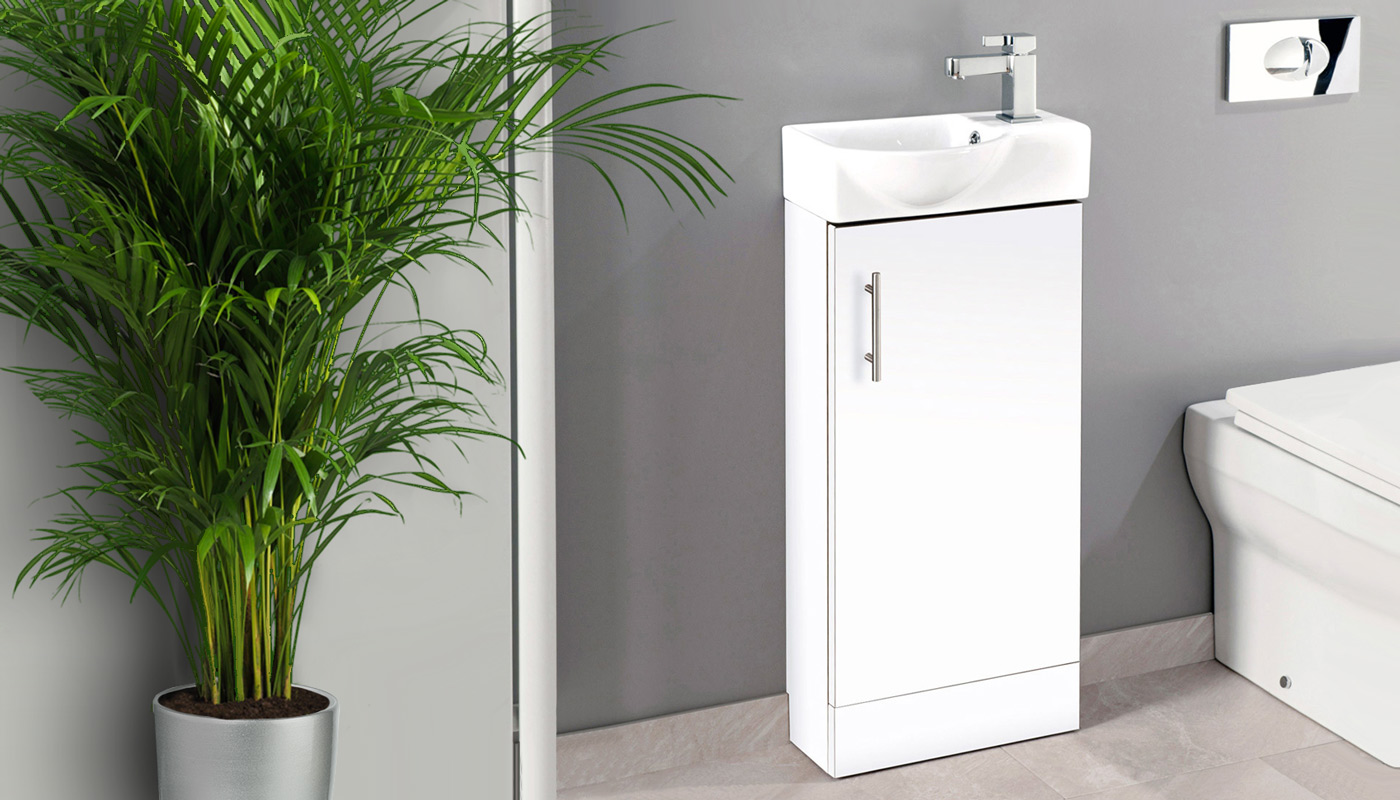 If you want to add a downstairs toilet but don't have any of the options above and need to make a new room, this can be easier than it looks. Remember that you don't need very much space. A fake plasterboard wall is used to create a space within another room or passageway. These created rooms have a tendency to be long and narrow to avoid loosing too much of the existing room. The toilet will ideally fitted to the back wall as this creates space for cloakroom furniture along the walls. The Sonata vanity basins are super slimline, with a depth of just 195mm, making them ideal for this kind of cloakroom bathroom.
A contemporary or classic cloakroom bathroom is achievable in even the smallest of spaces. Hopefully this article will inspire you to finally take the plunge. Either with a transformation or to create that downstairs room. Besides those shown above, Bathroom Supastore has wide collection of cloakroom style furniture available. Looking for further inspiration? Click here to see our full range of cloakroom options.