Pantone Colour of 2023 - Viva Magenta
It's that time of year again, and no we're not talking about the return of any pesky elves. The Pantone Color of the year announcement has become so popular in the last decade that there's even a countdown on their official website in the lead up to the announcement date.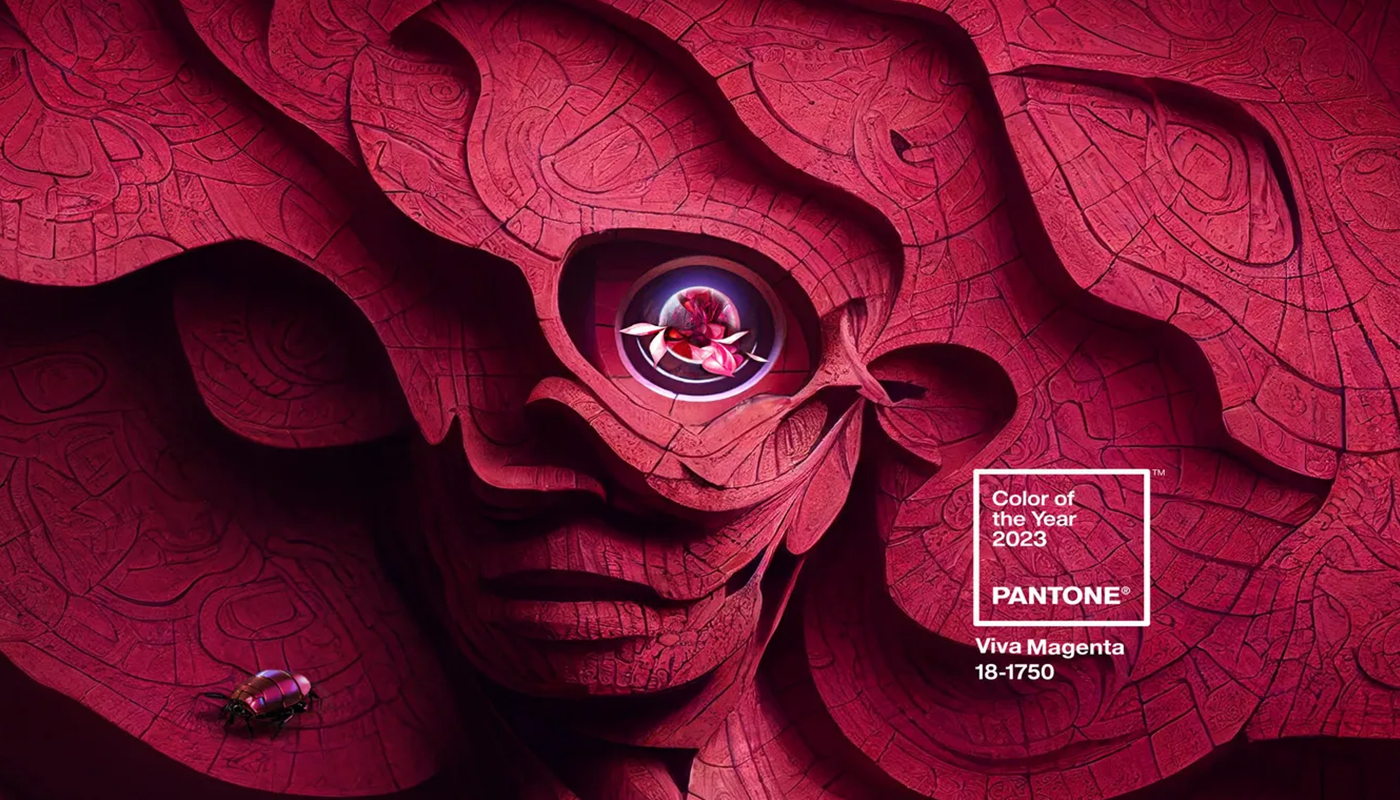 The shade of 2023 has been declared as Viva Magenta which has been described as an animated red that revels in pure joy. There had been speculation about this years shade being a red/pink hue. With raspberry blush and fiery red mentioned by more than a ew sources in the run up to the announcement.
Leatrice Eiseman, Executive Director, Pantone Color Institute states
'In this age of technology, we look to draw inspiration from nature and what is real. PANTONE 18-1750 Viva Magenta descends from the red family, and is inspired by the red of cochineal, one of the most precious dyes belonging to the natural dye family as well as one of the strongest and brightest the world has known.'
How to incorporate Pantone Viva Magenta into your home & more importantly your bathroom
When the Pantone color institute experts were asked about how this shade can be used in home decor and interior design, they stated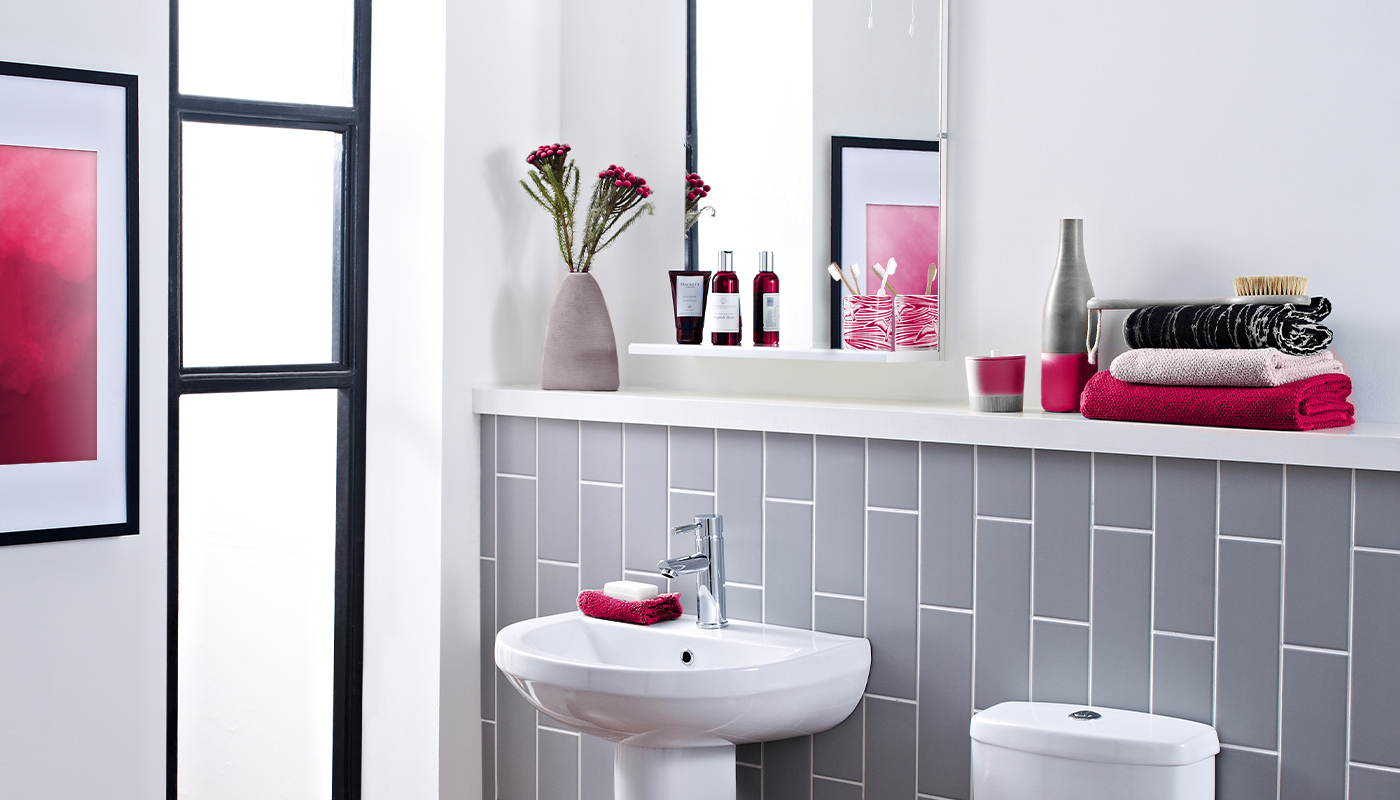 'PANTONE 18-1750 Viva Magenta is suited to an array of different materials, textures, and surfaces. Invoking the spirt of nature, a carmine red that does not boldly dominate but instead creates a beguiling presence, whether introduced through a painted wall, art, accent furniture or home décor, or acting as a bold accent in a pattern.'
The bold, crimson toned red is dynamic shade that will definitely be a talking point. Bright colors can be hard to incorporate, especially if your bathroom is on the smaller side. However, there are a few ways you can get this hue into the room and bring your room bang on trend.
As stated by the experts Viva Magenta is suited to many textures. Choose the tone for your bathroom towels, shower curtain and bathroom mat. Combine these with a neutral color palette for your furniture and walls to balance out and create contrast.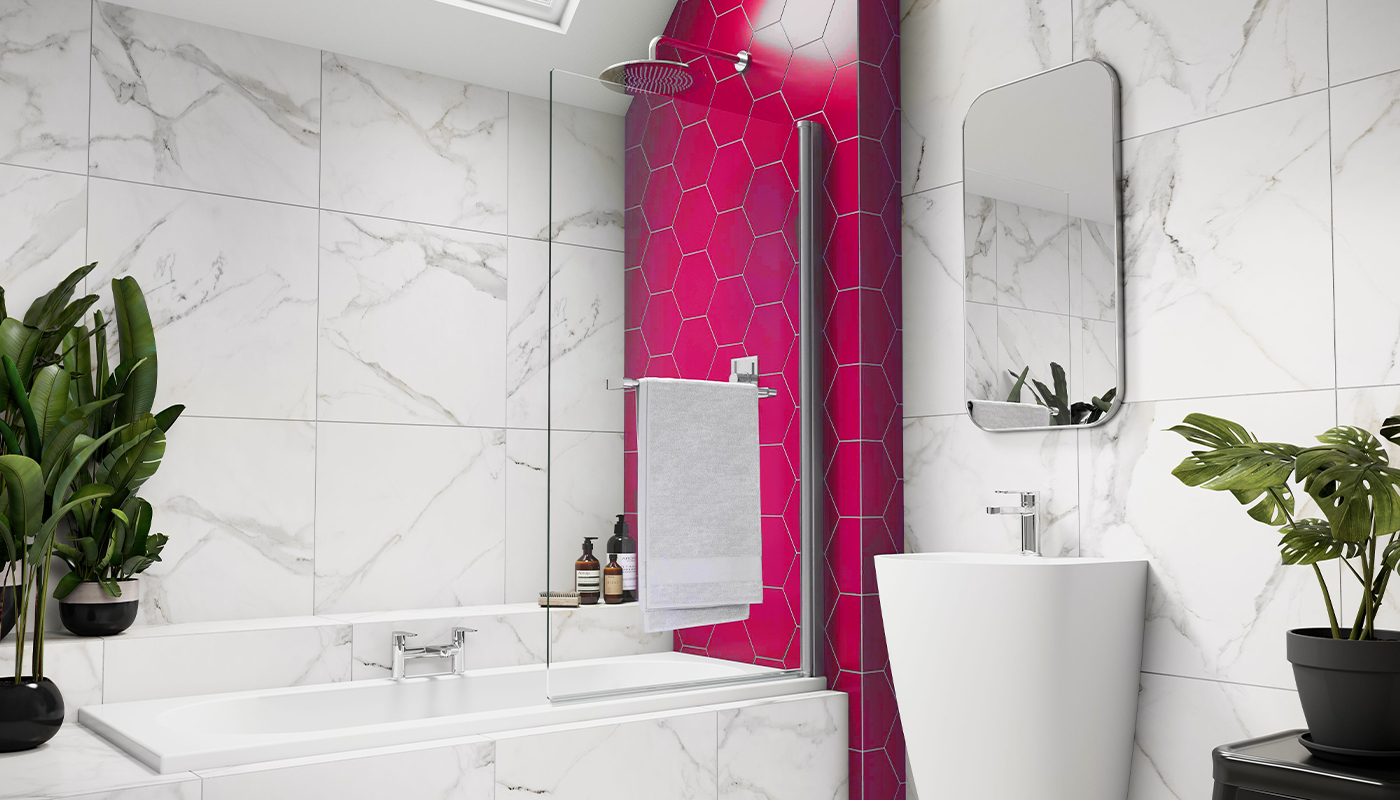 If you're really feeling the color trend you can create a statement wall. Now this is going to divide opinions. Such a bold colour needs to be used correctly to not over power a room. Choose a wall that the sun shines onto. This alone will stop the room feeling smaller. It will also help bounce the colour around the rest of the room.
What do you think of this years shade? How does it compare to last years Very Peri? Is it something you'll be incorporating into your home? for us at Bathroom Supastore we think its a great colour, but may be better suited to the fashion world!