5 budget friendly ways to refresh your bathroom
If you're looking to refresh your bathroom, without ripping everything out and starting from scratch with an entire bathroom remodel l there are some simple changes you can make that wont cost a fortune or be too lengthy to change.
There is plenty of renovations you can do to enhance the look of the bathroom, make better use of the space you have and simply modernise the bathroom design.
Bathroom renovation and bathroom remodelling are two terms that are often confused when it comes to interior design. A renovation is simply upgrading the furniture, tiles, lights or shower curtain. It's something you'd consider a DIY bathroom task. Whereas bathroom remodelling is ripping down walls, moving pipework and changing the rooms layout, a plumber would definitely be required. The tips below should help to give you some simple, budget friendly renovation inspiration. Whilst it may not be your full dream bathroom remodel these tips and tricks will help improve the overall look of your bathroom and help modernise the deign.
If you follow steps one to five you will have a completely different room!
1. Plan carefully what you want to change
The first step to any redesigning project is to plan exactly what needs to be done. Take a look around your existing bathroom. What do you like and what don't you like?
Write down ideas for the things you would change and leave them somewhere safe. Go back and read them after a few days and see if you still feel the same way. It may be something as simple as you like the shape of your vanity unit but not the colour or you like how the mirror reflects the light but would like an upgrade. This list will help you prioritise your new bathroom. Choose which things you can live with a little longer and which become top priority.
2. Make the room appear larger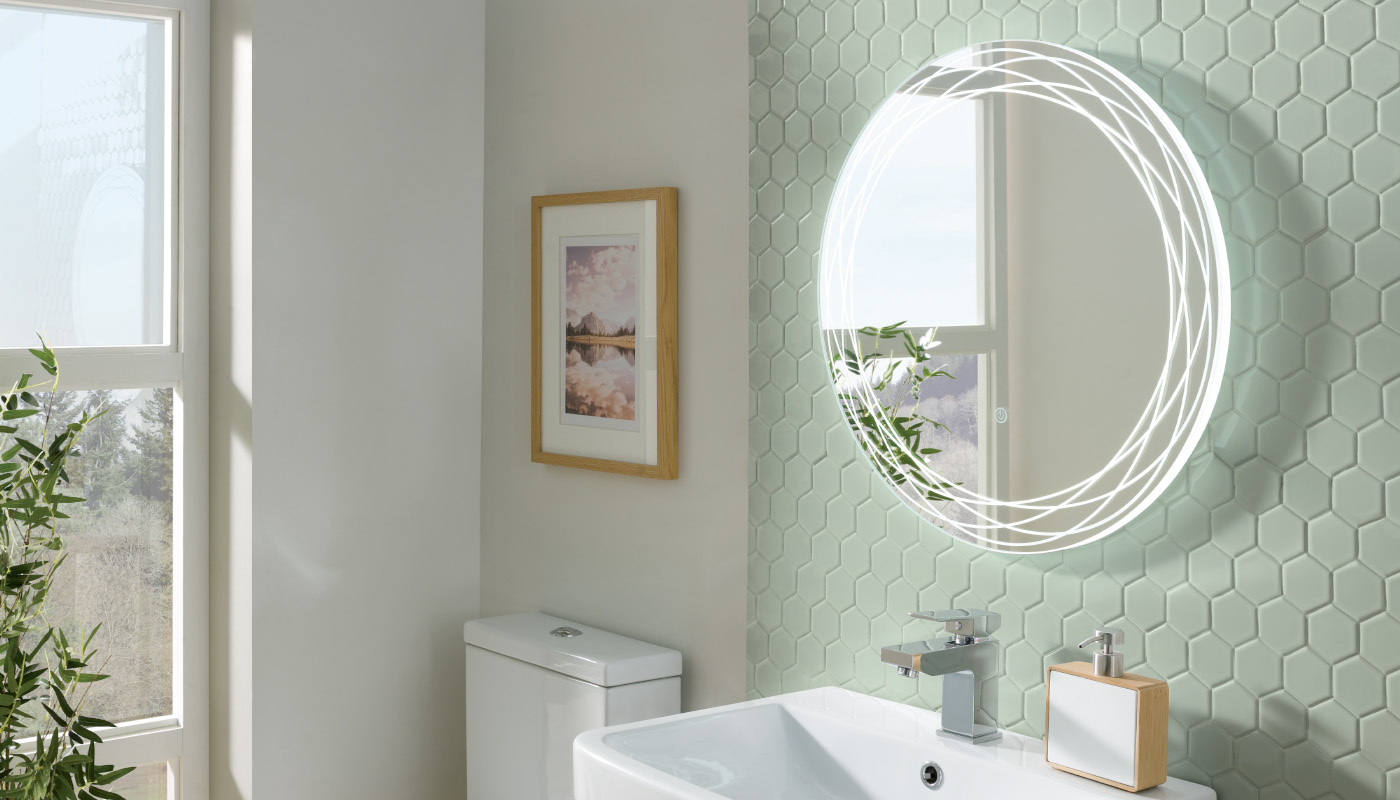 One way to do this is by lightening up any existing bathroom furniture you have. Upcycling has become a huge trend over the last few years. A lick of white paint can completely transform a tired, dark wood vanity unit, just remember you'll need to seal this to make it water tight.
Lighting is also a great make a bathroom appear bigger. If you don't have a mirror or mirrored bathroom cabinet, add one! Choose an illuminated mirror will not only add depth during the daytime but create a spa like atmosphere during the night too. Run yourself a bubble bath and turn on those mirror lights. Bliss.
A regular mirror can also be just as effective. Be sure to place the mirror where it attracts all the natural sunlight. A top trick for a small bathroom.
3. Change the colour of the walls
One of the simplest ways to change the look of your bathroom is to give it a new coat of paint. Changing the colour will drastically alter the style of the room. It's a cheap bathroom remodelling tip you can use at any time of the year. Its also a great way of keeping your bathroom on trend, green is a huge 2022 trend. Maybe even consider a patterned wallpaper? This will be a bold addition to all bathrooms.
If you've got a ceramic tile area within the bathroom you'd like to refresh you've got a couple of options. Choose wall boards! These can be fitted over any existing tiles you have installed. The benefit of these is you can choose some wild prints, bright colours or keep it clean and simple. Another idea is to refresh your bathroom wall with some tile stickers, these are perfect for creating designs in smaller spaces, above the bathroom vanity unit or a section above the toilet unit for example.
4. Tap refresh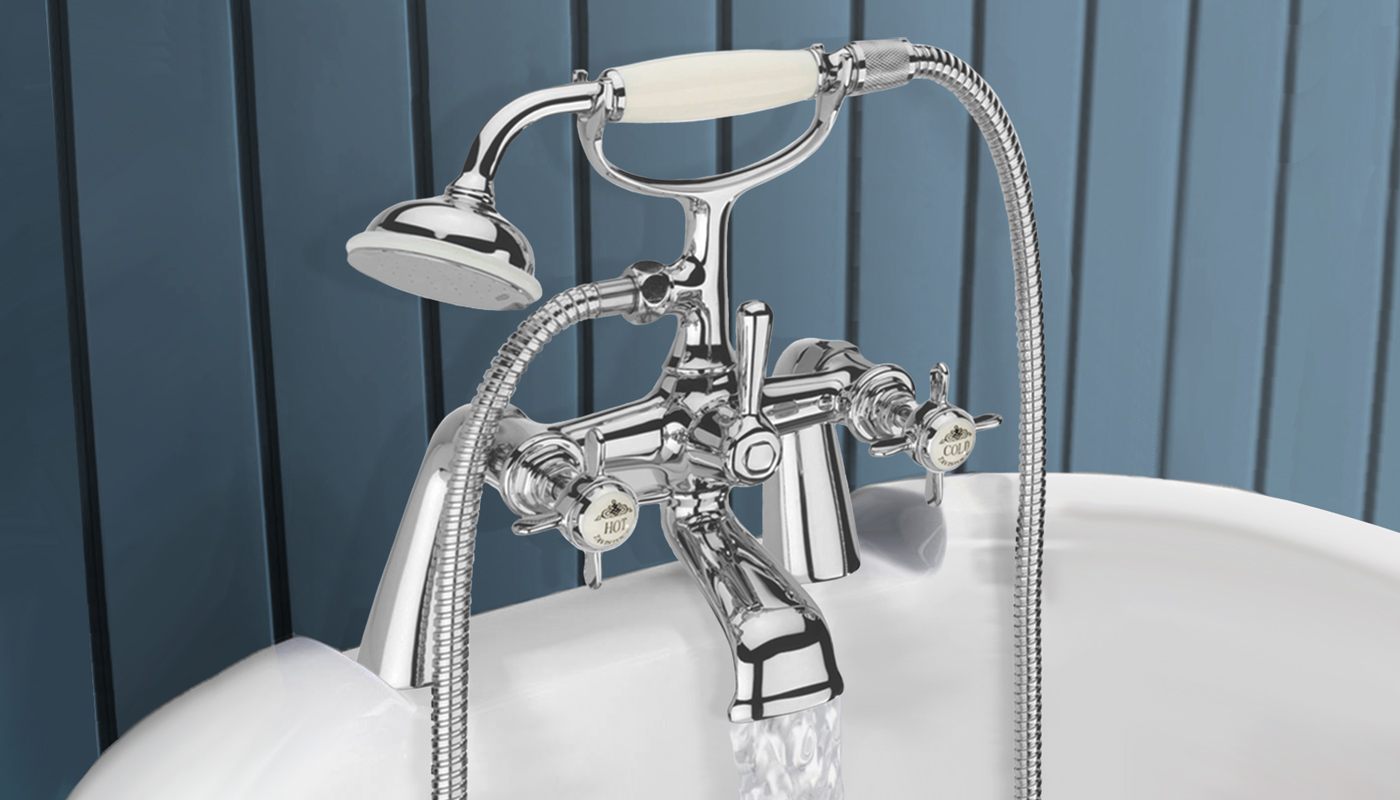 It's surprising what an impact just changing your taps can make. This affordable bathroom refresh can completely change the style of the room. Go from traditional styling to chic contemporary or visa versa. You can also update the shower to a similar style if your budget allows.
5. Eliminate all clutter
Does your bathroom have an excessive number of toiletries? Are there too many accessories cluttering up the room? You don't have to be an interior designer to know that too much clutter will make the space seem small. You could consider adding a new storage unit, which will clean up the look of your bathroom. This could take shape as a tall wall hung unit, designed just for storage. Or it could be a vanity unit, which will add storage under your sink. Or lastly, it could be some open shelves. Be sure to add some storage tubs and make use of wasted wall space above the loo for example.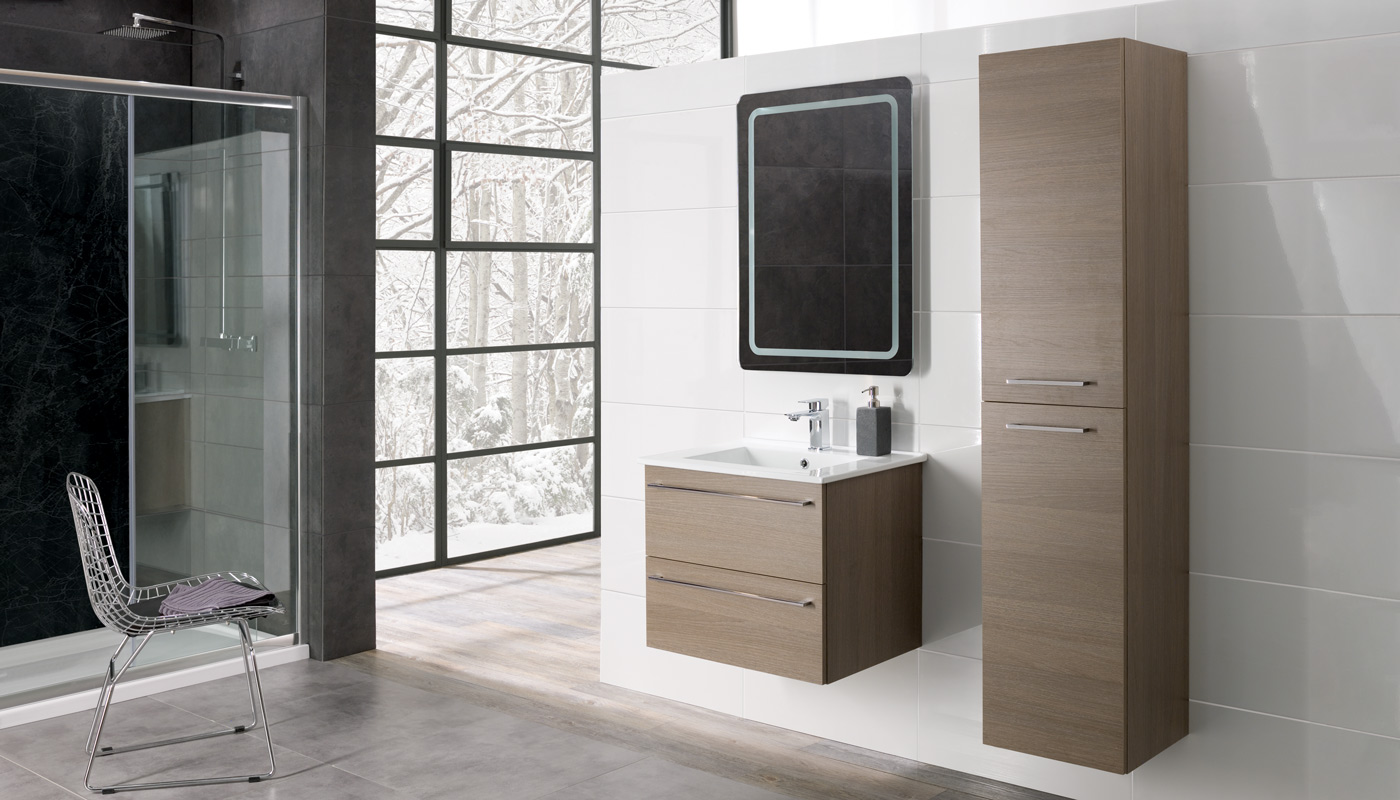 Hopefully these tips will inspire your next bathroom renovation choices. They're not massive bathroom remodelling ideas just tips designed to be quick, easy and inexpensive to achieve. Send us pics of the changes you've made to your bathroom, we'd love to see!