What is a Reinforced Bath?
When it comes to choosing your new bath there's not just the shape, style or size to consider. You also need to to choose whether you go for the standard or reinforced version. If you've never heard the term reinforced bath before, don't worry. We will give you all the information needed to help you make that choice.
Most of our reinforced bath tubs are from the renowned company Trojan Plastics. They produce all their extensive range, from whirlpool baths, walk in baths and the regular and Trojancast versions in their warehouses within the UK.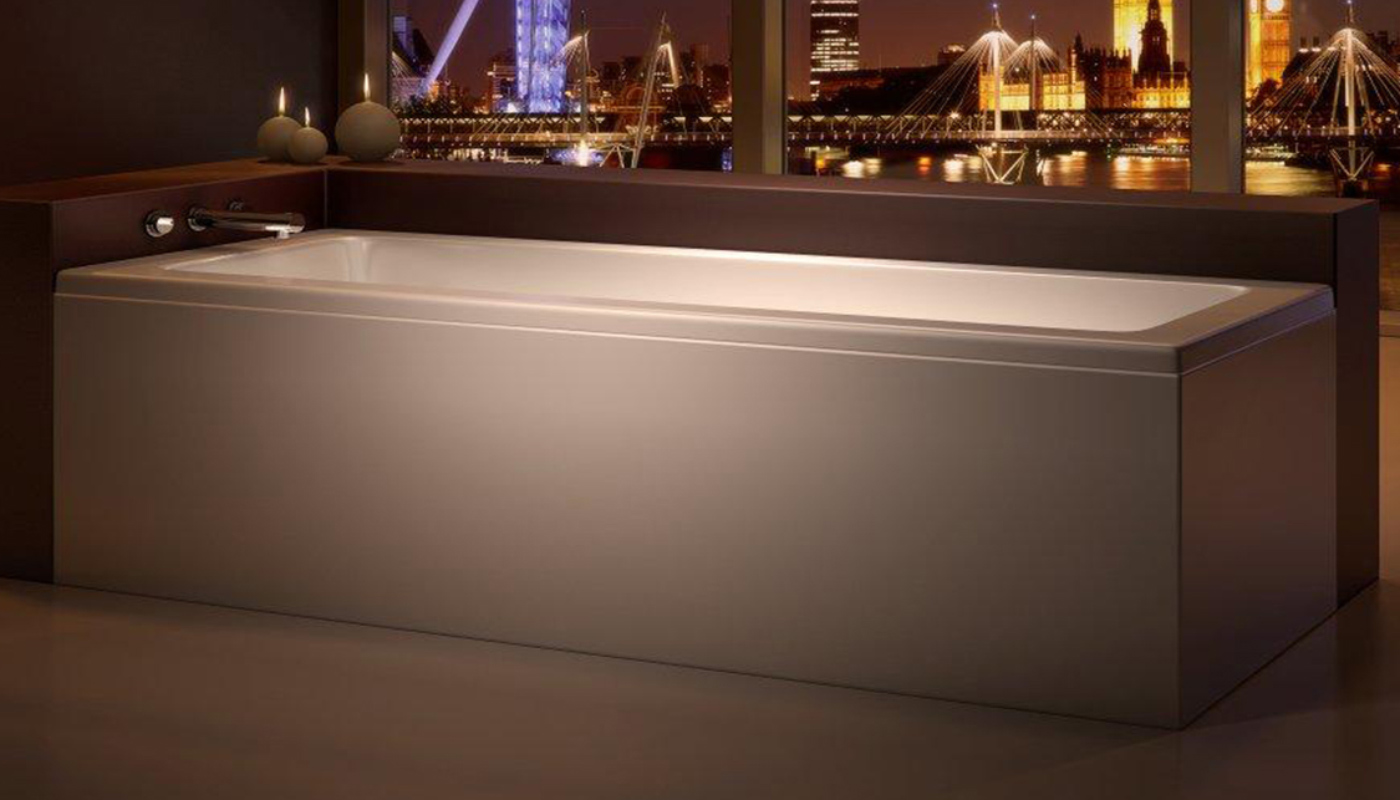 What is the difference with a reinforced bath?
Making a Trojancast bath involves a substantial reinforcement process when compared with a standard acrylic bath. This begins with using a 4mm reinforced acrylic sheet to manufacture the bath. Once the acrylic bath has been released from its mould the underside of the tub is hand sprayed, with a very distinctive fibreglass flow coat. This coating has many properties which will be explained in a little while but on initial inspection you will notice the underneath of your bath has a lovely green hue.
The quality of Trojancast
A dedicated team of specially trained personnel take pride in each and every reinforced bath they produce at Trojan. Spraying the coating on every bath by hand.
At every stage of its production, the bath is fully checked by the quality control team. This ensures it reaches the exceptionally high standards that Trojan are known for. A checklist is carried out at each stage, without fail and this checklist comes with your new bath. Allowing you to view the journey of your bath and allows Trojan to ensure this meets their manufacturing quality criteria.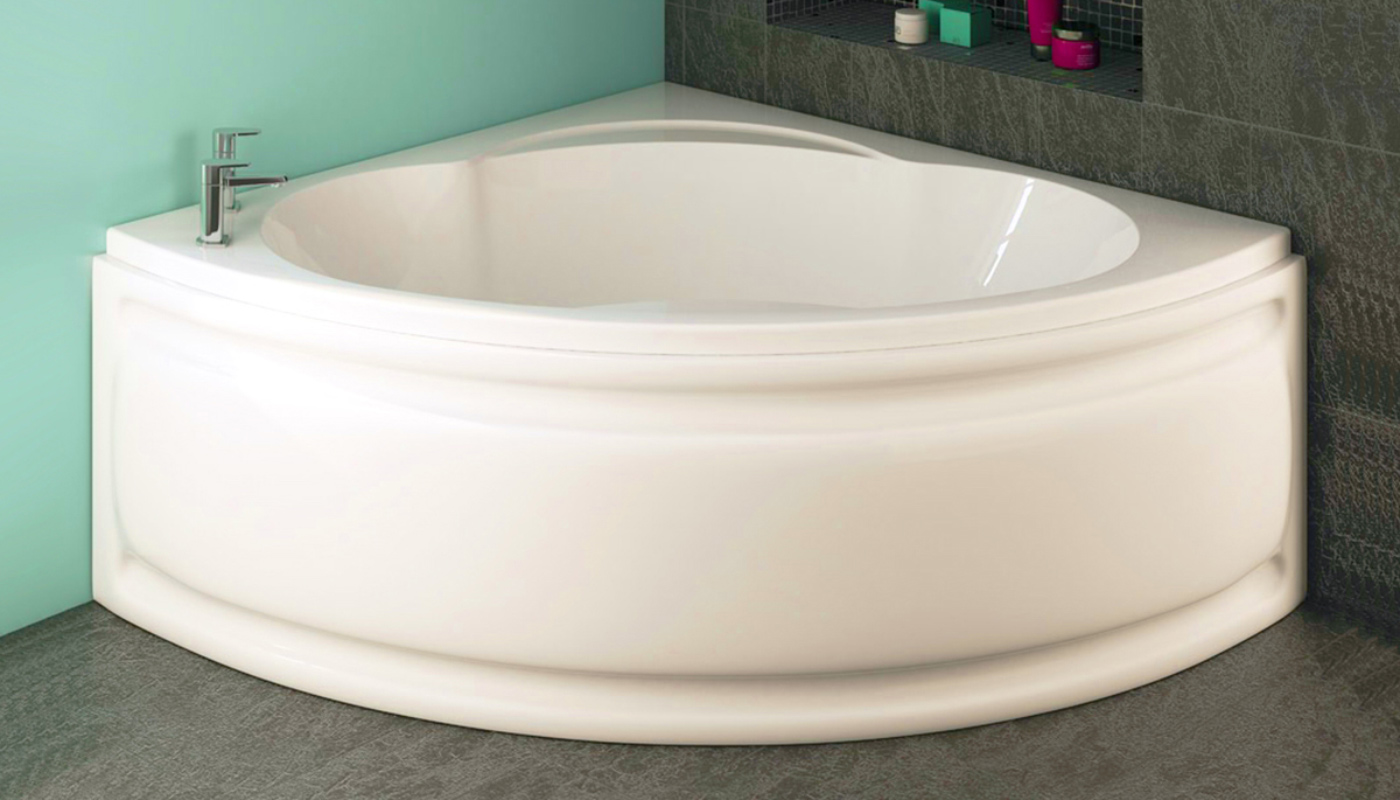 Once the flow coat has been added to the tub it leaves it much sturdier and rigid. The acrylic bath will be more like a cast iron bath when you step in, with no bowing under foot. This also means the bath is much more resilient to everyday life. Making it ideal for a busy family bathroom.
A Trojancast bath has all the associated strengths of an traditional cast iron bath but with all the benefits of a modern material. No longer is your bath tub cold to the touch!
You'll be able to enjoy a long soak in the tub without needing to keep topping up the hot water too. The flow coat added to the bath has amazing insulating properties that helps the water retain its heat. Get a nice supply of bath bombs ready to savour.
What else do you need to know?
The guarantee of a Trojancast bath also increases to an incredible 30 years from 25 on a standard Trojan bath. So any manufacturing issues in this time are covered with Trojan.
You can't get a reinforced bath panel. You simply don't need it. Trojan can offer a super sturdy bath panel that will match with any of their bath types.
You still get to choose from the huge selection of shapes and styles available from Trojan. So whether you've had you're eye on the Solarna L Shape Shower Bath or the Orlando Corner Bath , you can just upgrade to the Trojancast reinforced version.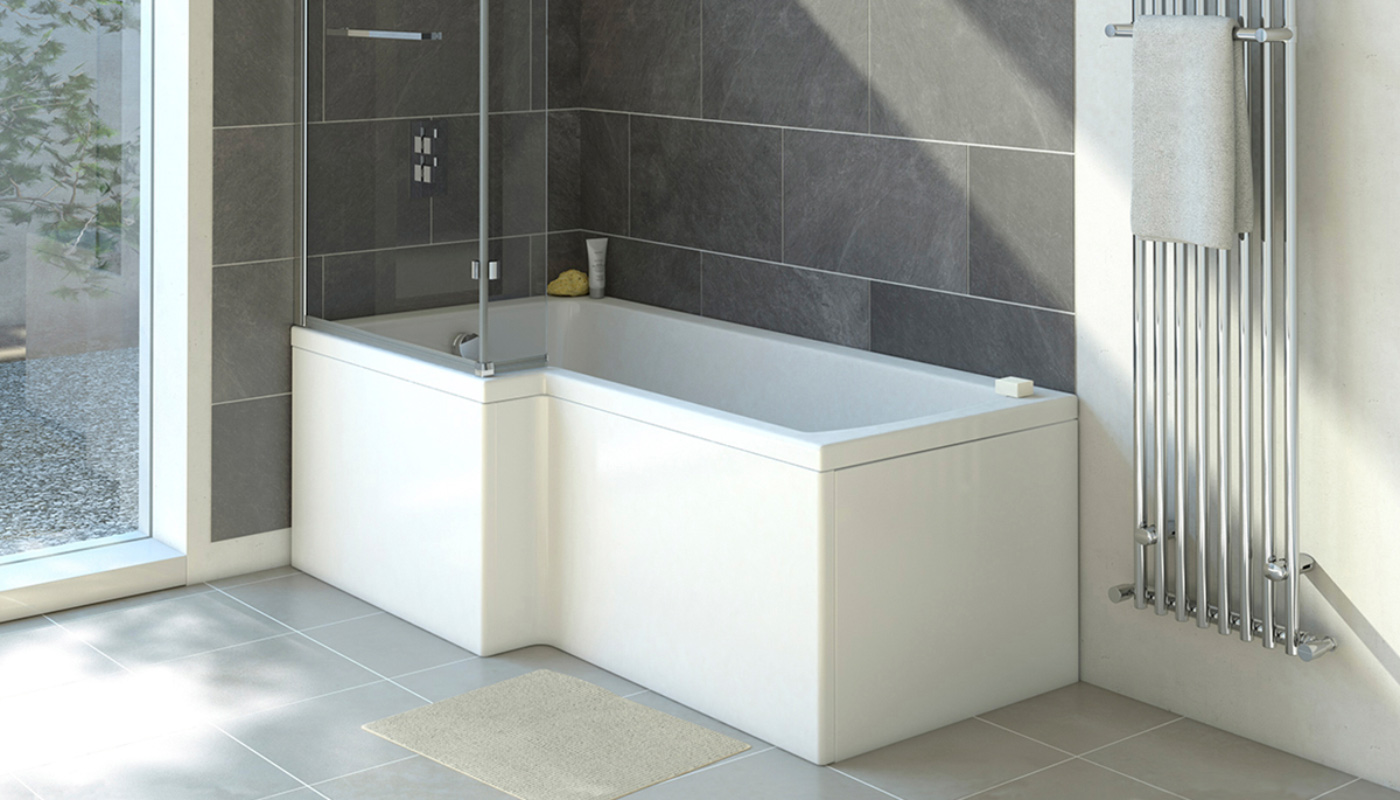 Hopefully this blog will help you make the choice if an acrylic reinforced bath is for you. However, if you have any questions or need any further details please don't hesitate to give the team a call on 03300 568 555 or contact us via email.