Say Hello to Aquadart Rolla 8
Say hello to the new shower enclosure range from Aquadart, Rolla 8. If you dream of a minimalist wet room space or bathroom the centrepiece, surely, HAS to be a 'barely there' shower enclosure. Clean crisp lines created from angular bathroom furniture and sanitary ware blend seamlessly with the modern design of a non-existent showering space.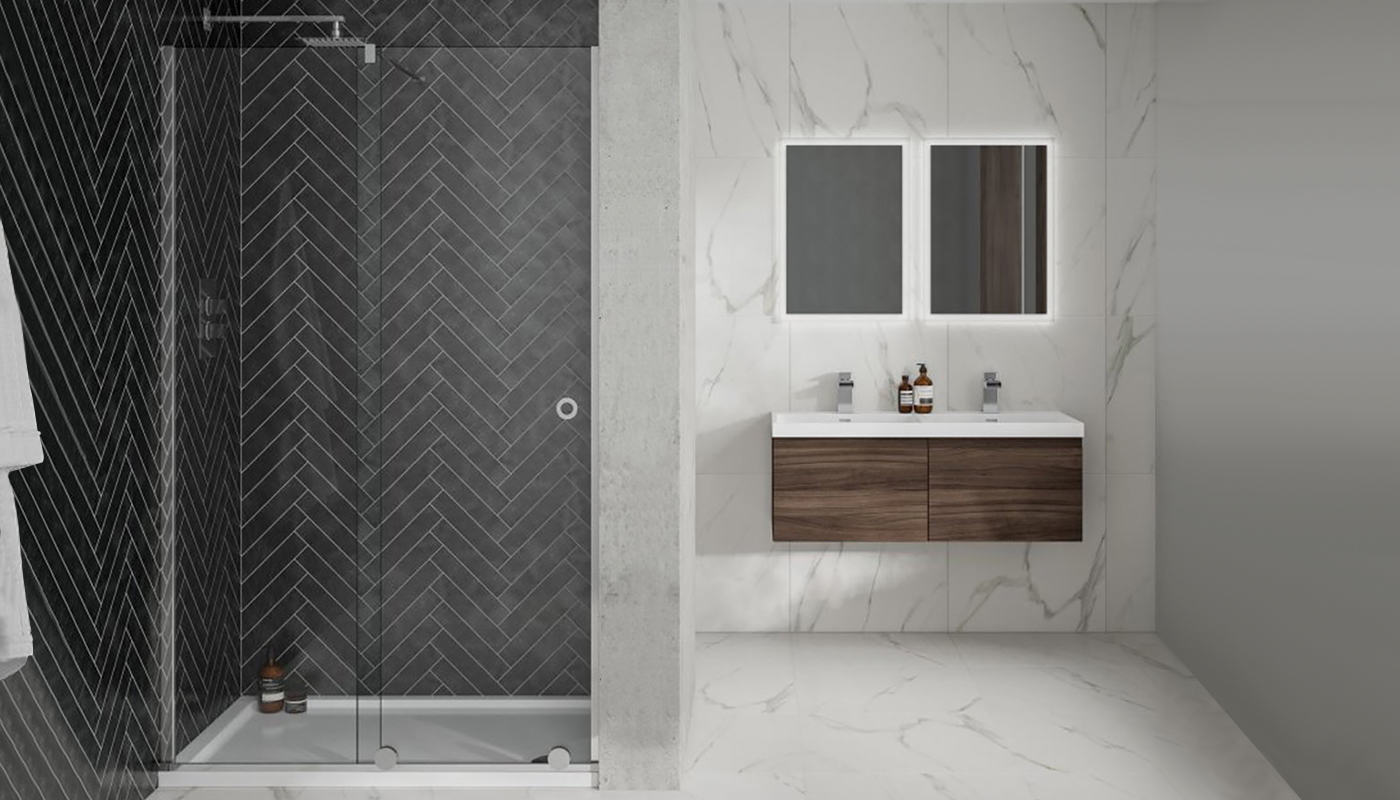 The entire Aquadart Rolla 8 range
, regardless of the size provide you with shower enclosure with the look of a wet room. Using top support bars to stabilise the glass panels are a contemporary design masterpiece in itself. The minimalistic look is created seamlessly with this frameless sliding door range, leaving you in pure luxury. Adding an air of hotel style luxury. Combine this with a sliding shower door that glides effortlessly on specially engineered rollers, that not only look aesthetically pleasing but provides a superior quality. The door also has a soft stop buffer fitted to ensure you don't pull the door too forcefully upon opening. We've all had that moment of panic when you slide the shower door too quickly, right!? This addition is ideal if you have children who will be using the enclosure too.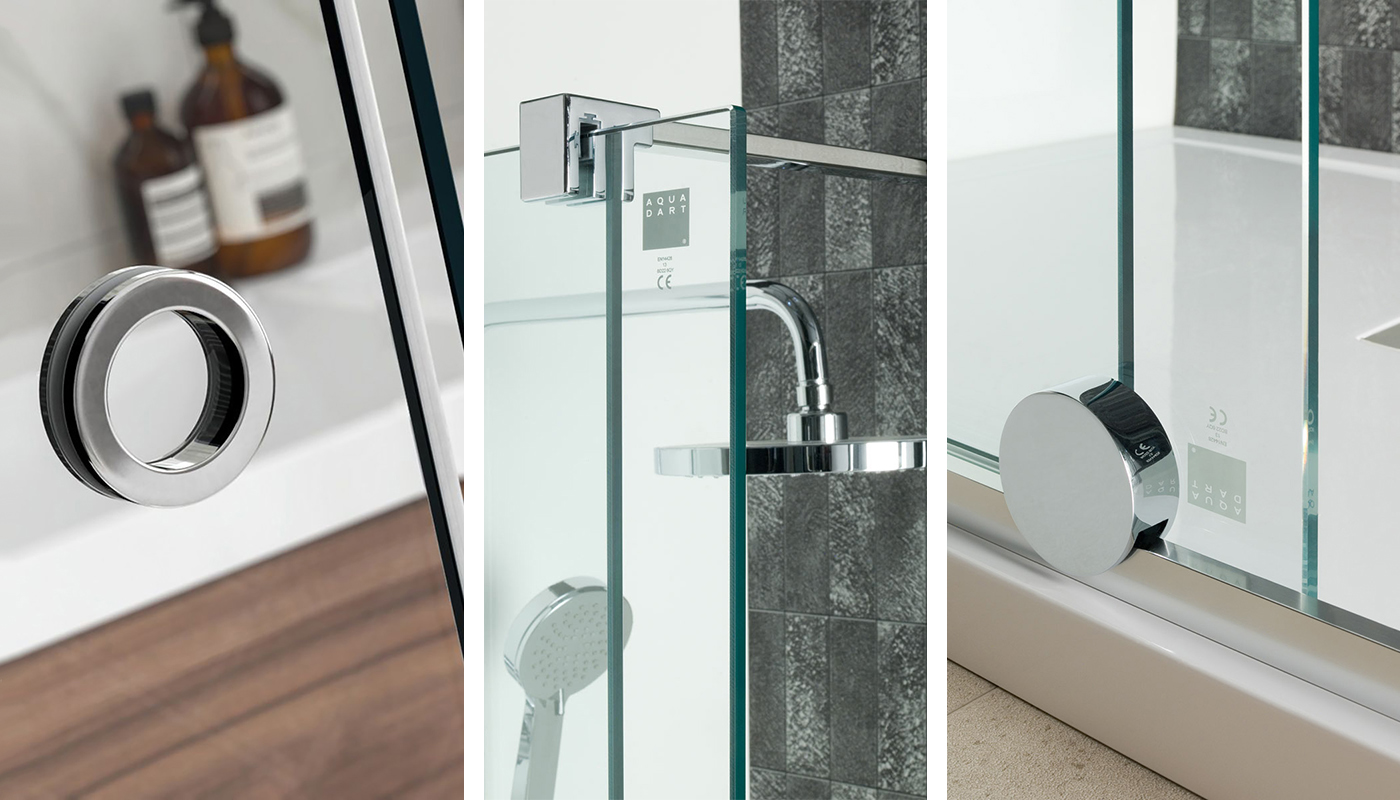 The range also features a distinctive cut away circular handle with a bright chrome trim. Matching the circular design of the rollers for a perfectly asymmetrical look. As well as a bright polished silver finish profile.
Another advantage of the Rolla 8 range is its ability to be fitted with many different shower tray options. Choose between a seamless wet room style tiled floor, a slimline slate effect tray or a regular rectangular shower tray with or without a riser kit. Giving you the difficult decision of what option to choose. Available in many configurations, with a side panel or just the door and inline panel designed to be fitted into a recess, the range offers solutions for all room types. All of the Rolla 8 enclosures are constructed from a glass thickness of 8mm toughened safety glass, which is designed to shatter into a million little pieces to avoid injury, if heavy impact occurs. Additional features, also include clear seals and concealed fixings for a sleek appearance. https://www.youtube.com/watch?v=-8dheg8KSJE&feature=youtu.be The design really makes the Rolla 8 a stunning bathroom centrepiece. What do you think of the design? Is it a style you'd like in your bathroom? With our wide range of chic shower accessories you can get the shower space of your dreams...
check our range here
. Let us know your thought in the comments.