Stylish yet practical ideas for small bathrooms
Let's face it not many homeowners end up with tons of floor space to work with in the bathroom. Flicking through interior design magazines will make you believe all bathrooms are the size of a football pitch, when in reality however, most tend to be on the small side.
This doesn't mean that your bathroom can't be everything you dreamed of. A small bathroom needn't be a curse as these days it can still be stylish whilst having all the practical elements needed.
Combination units are a great place to start
One way to seemingly gain some extra space in your bathroom is through the careful integration of bathroom units. This clever use of space can mean awkward areas are more efficiently used. Combination units allow for toilets to be combined with wash basins for example, which adds storage areas and saves on space. You may also find that you get a few extra inches that will allow for a second unit.
Clever storage is key…
Colour schemes, lighting and choice of bathroom items are the first to tick off the redesigning list. However, bathroom storage should be carefully considered too.
Magazines often boast one or two bottles of our everyday essentials within their pictures. We all know however, most bathrooms have many more everyday cosmetics and beauty treatments accumulated on work surfaces, windowsills and the side of the bath too!
To not compromise the appearance it's good to think of storage that will conceal all your bathroom items. Tall storage units do a great job of just that, tall yet thin they won't overpower your bathroom or even intrude into your bathrooms design, yet they can add a practical dimension to the design.
Mirrored cabinets are a must
It's not a very well kept secret that mirrors can help make any room of the home appear larger however, a plain mirror plonked in the wrong place within your bathroom may not help. Instead choose an illuminated mirrored cabinet, this adds light and uses the same space to create an extra storage space. Be sure to choose an area where natural light can bounce off and reflect within the room too.
Pop it in a corner
Corner showers, better known as quadrant and offset quadrant, shower enclosures are designed for corner locations. They can be a great idea for saving on floor space.
It's not just the quadrant shower trays that take up less space within your bathroom, they also often come with sliding internal doors, this can be great as some other shower enclosures may bump bathroom items through use of the door opening outwards.
Make a statement
Nowadays bathroom manufacturers are designing statement pieces with small bathrooms in mind.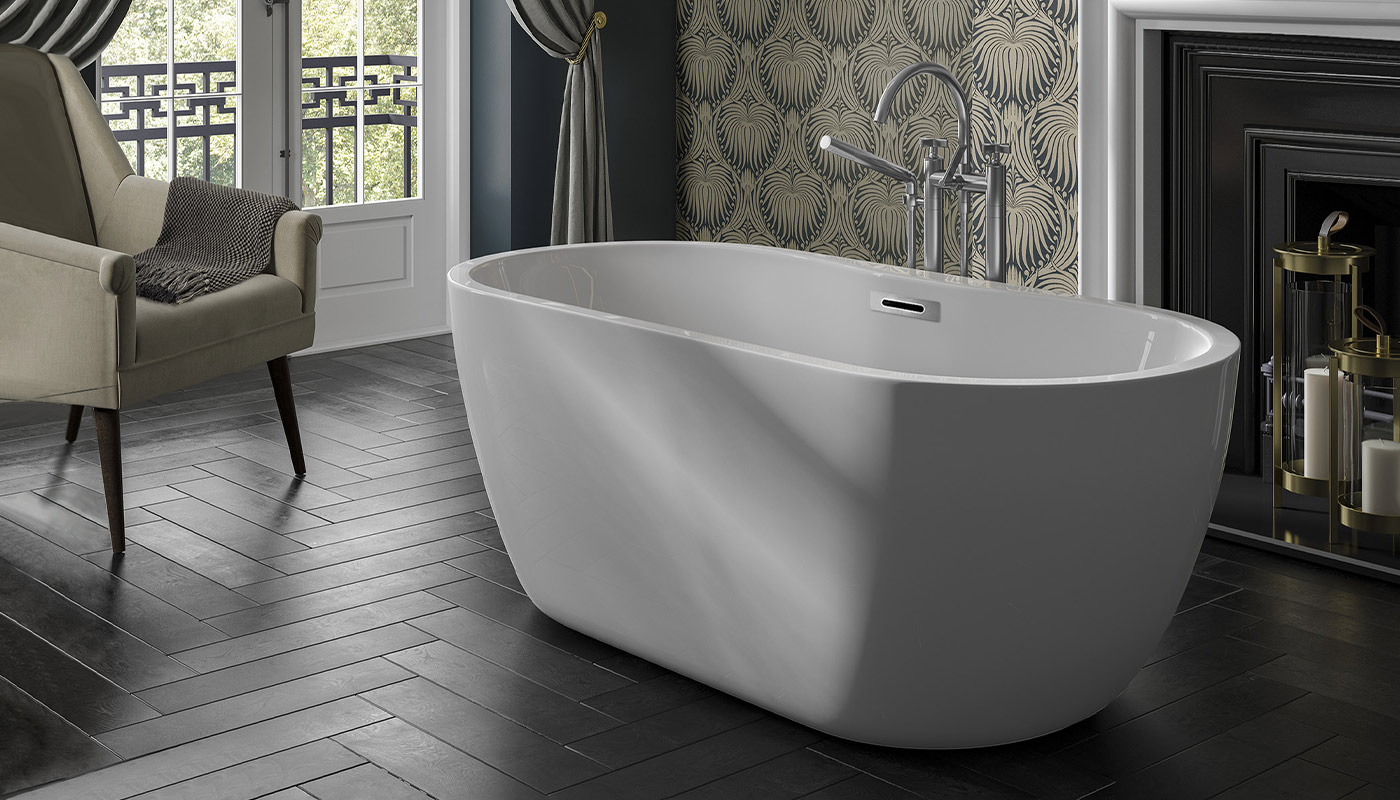 The Trojan Alcora is a stunning, modern freestanding bath. Sure to make a statement in any bathroom and the best thing about this bath....its just 1415mm in length. This dinky bath will create a real focal point in the majority of bathrooms.
We hope you've got some handy tips you can transfer to your bathroom. Remember just because your bathroom is on the smaller side you don't have to compromise on style.