Tavistock Bathroom Taps - The Bathroom Supastore Top 5
When it comes to the finishing touches, your bathroom taps are up there with the most crucial. The taps you choose can either reinforce your bathroom décor, become a standalone statement design feature or if you want to think outside of the box; be a complete contrast to the rest of your suite. The Tavistock tap range feature many of the best sellers here at Bathroom Supastore. Take a look at our favourites, they may quickly become yours too.
If you're looking for something truly unique, you can't go wrong with the Tavistock Cheltenham Basin Taps. The individual taps stand tall and proud. With an elongated spout that arches into the basin bowl. Adorned with cross shape traditional twist top handles these taps area real mix of classic and modern styling.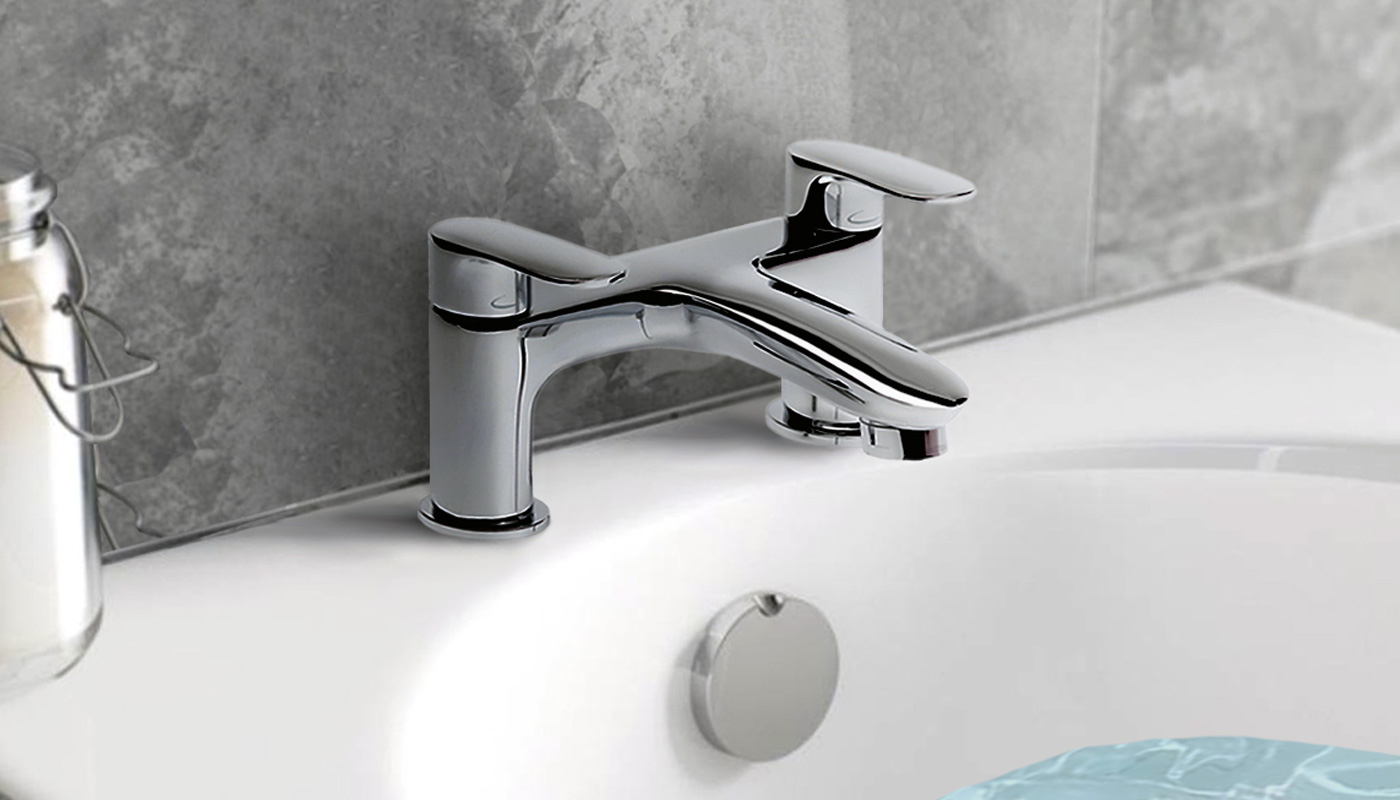 The Avid is a sleek, clean and precise range of taps. With a beautifully curved spout on all options, the taps are suited to both modern and traditional bathrooms alike. The individual tap heads allow you to control the temperature perfectly, allowing for a relaxing soak. The simple design has a gleaming chrome finish destined to make any bathroom sparkle.
Finally an out of the ordinary bathroom taps design! The Tavistock Revive basin mixer will be sure to make a real focal point in your bathroom. The shapely, angled spout is sandwiched between individual twisting hot and cold taps designed for one hole basins. Larger than most with a high shine chrome finish, the Revive is a contemporary style basin tap that we're confident will inspire many similar styles.
The Tavistock Varsity bath shower mixer and handset is traditional perfection. With design nods to an era long gone therefore, this bath shower mixer looks epic sat atop a classic freestanding tub. The shower head is turned on with an iconic turn handle and the water flow controlled with individual taps. The taps are the original cross design with authentic white accents. This traditional style is a trend that shows no signs of slowing down.
The Marston range of taps is another of their new ranges. The simplistic styling has nods to modern design with a traditional flair. Adding to the timeless feel, the slim lever handles add an air of elegance without being too old fashioned for a contemporary setting.
Due to the fantastic range of Tavistock bathroom taps available there really is no excuse for not finding the perfect accessories for your bathroom. Check out the Tavistock tap collections available at very affordable prices on Bathroom Supastore.