Why you should choose Hydro Step vinyl flooring?
Vinyl Flooring has had something of a revival in recent years. Gone are the gaudy 70's style tiles we all remember from our grandparent's homes. This type of vinyl flooring was always considered a cheaper option of flooring back then, hence the negative memories people have of it. However, the resurgence in popularity of vinyl flooring is due to the construction style and ease when it comes to fitting.
Hydro Step is considered a luxury vinyl option which is a great alternative to carpet. It's perfect for high traffic areas, such as halls and stairs but also works perfect where wipe clean is best for example, the dining room or kitchen. Whether you're wanting a classic wooden or traditional stone flooring there are a wide range of options available.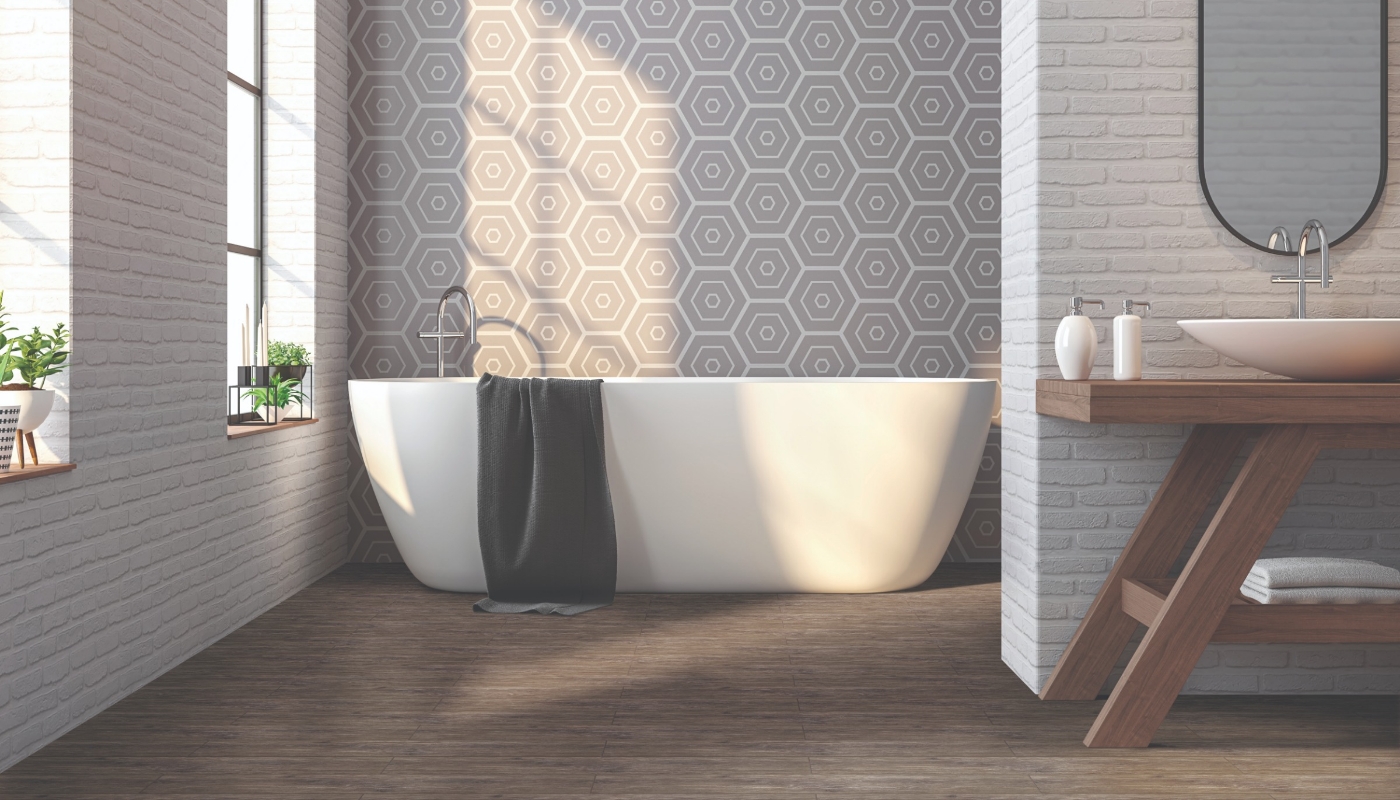 Vinyl flooring has become a popular choice due to its practical nature. Hydro Step is a luxury vinyl tile, or as its more commonly written these days an lvt flooring, the likes we've not seen available before. Whilst the design itself has a luxurious feel, by comparison it's installation technique is super simple and straight forward. Making it an ideal solution if you like to get stuck in yourself.
Traditional stone or hard wood floor can often be associated with being cold. However, Hydro Step is designed to be warm underfoot. In addition, it can be fitted alongside underfloor heating systems to further insulate and heat your home. It comes with a pre attached 1.0mm IXPE underlay.
A luxury vinyl flooring is a great choice for rooms with limited wall space, eliminating the need for a radiator and ideal for creating that warm underfoot bathroom floor.
Hydro Step has intricate wood and detailed stone designs, boasting realistic textures and grain details with a hard wearing and easy to clean wear layer. The main advantage to vinyl flooring is how easy it is to clean. Hydro Step is perfect for busy family homes as they come protected with a 0.55mm thick durability wear layer on the surface. This helps to eliminate stains with mishaps from children and pets alike, as well as providing an anti slip resistance.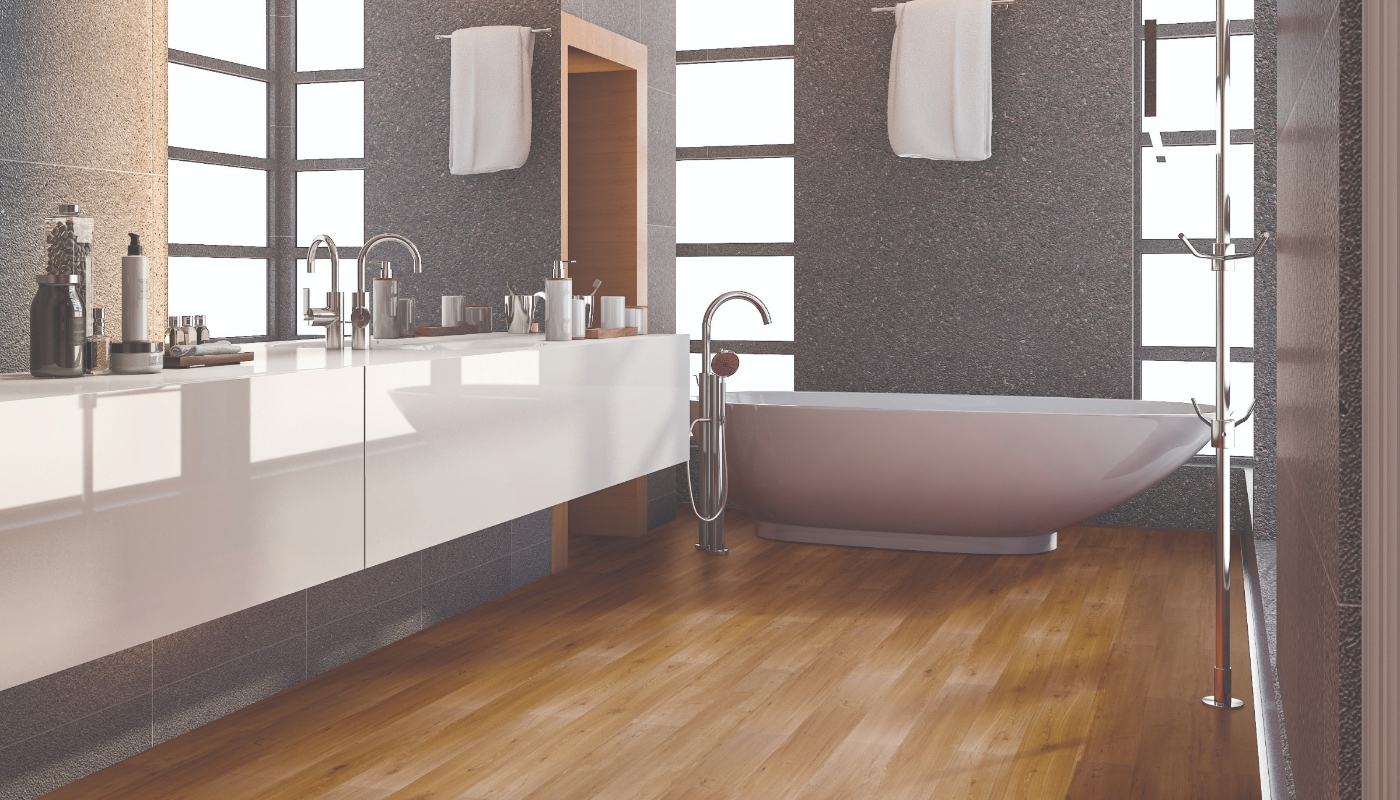 The wood effect planks come in a pack containing 10 planks which covers 2.196 square metres. The design is made to mimic the appearance of real wood, with knots and grains just like you'd have in the real thing. Available in a huge selection of fourteen stunning shades. Including a white washed panel to a rich oak colour and even deep blacks and greys. Such a wide variety of shades means there is an option for every room within the home.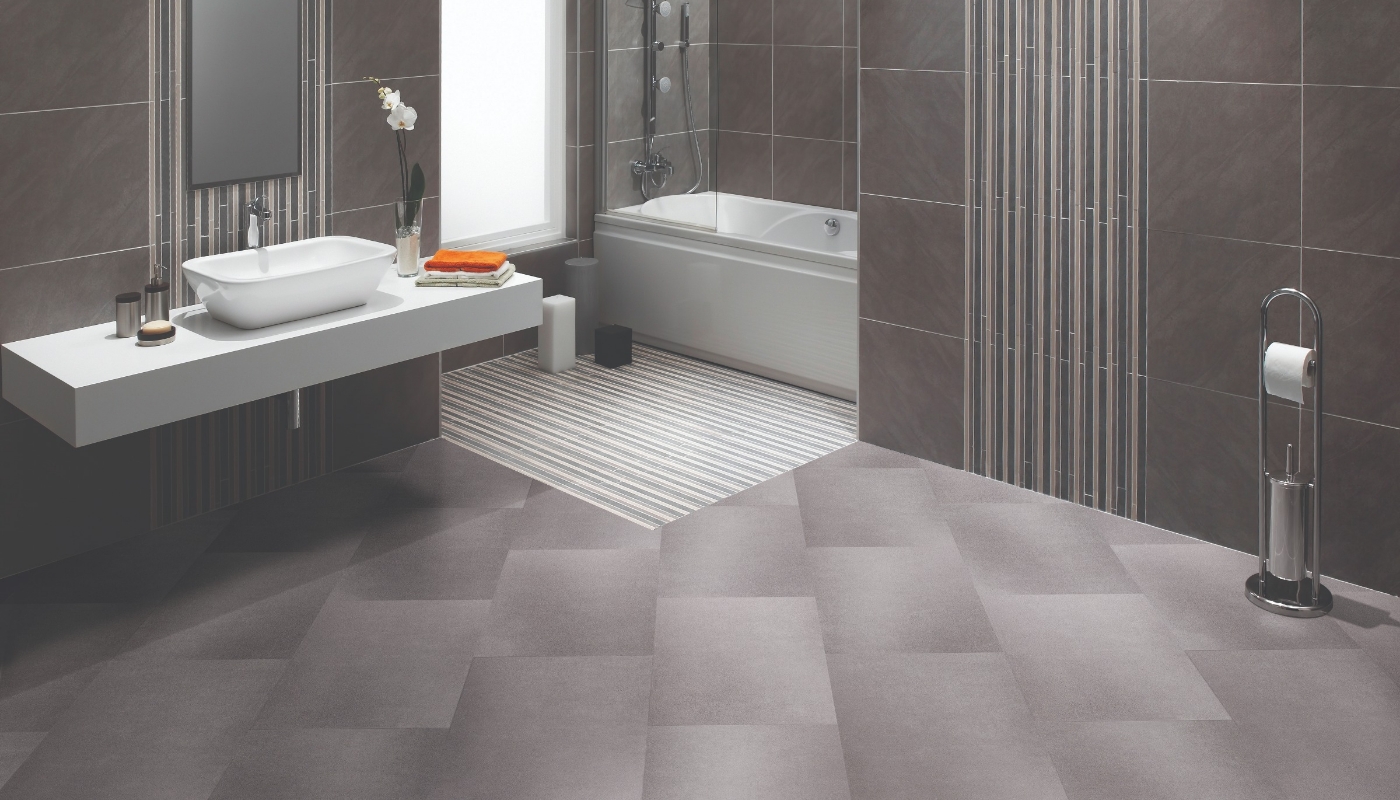 The stone tile effect designs are available as a contemporary, rectangular tile format with a pack containing 10 luxury vinyl tiles, covering 1.860 square metres. Available in eleven beautiful colours that boast realistic texture and multi tonal design. You really won't believe they're not real stone.
How easy is it to fit Hydro Step?
Hydro Step vinyl flooring has a patented 5G Välinge Droplock Click System. This means there's no need for adhesive and minimal preparation time is required. The big advantage of Hydro Step luxury vinyl flooring is it can be fitted over the top of your existing flooring, so no need to spend hours ripping up old tiles.
The video below shows a breakdown of exactly how to fit the click flooring. See how simple it really is.
What do you think about vinyl flooring? Is it an option you'd choose for your home? Do you have it already and love it? If you have Hydro Step at home, we'd love to hear your thoughts on it.
Hydro Step can be used in domestic situations as well as a commercial flooring option. If you'd like to discuss any vinyl flooring options, please give customer service a call on 03300568555 or drop us an email.