Acrylic baths - The full list of pros and cons
You'll notice these days that the vast majority of new bathtubs are made from a manmade material called acrylic. This modern material comes with many pros for your bathroom. However, there are also a few cons if you're used to a traditional cast iron or steel bath. Acrylic is a plastic material that is reinforced with fiberglass to create the mouldable material which can be used to create baths of all shapes and sizes. The ease of shaping the material means its super easy to create shower baths, freestanding baths and traditional straight baths with the use of heat and moulds.
When it comes to picking your new bathtub, we know just how important it is to chose the correct one. The shape, size and colour are all very important features but the tub material is possibly the most important thing to consider for longevity of your new bathroom design.
Acrylic Baths are more and more popular nowadays. With their ease of use, style and design, an acrylic bath is overwhelmingly your main choice. The material is super easy to shape which means that it's easily mould-able into shower baths, freestanding baths and traditional straight baths.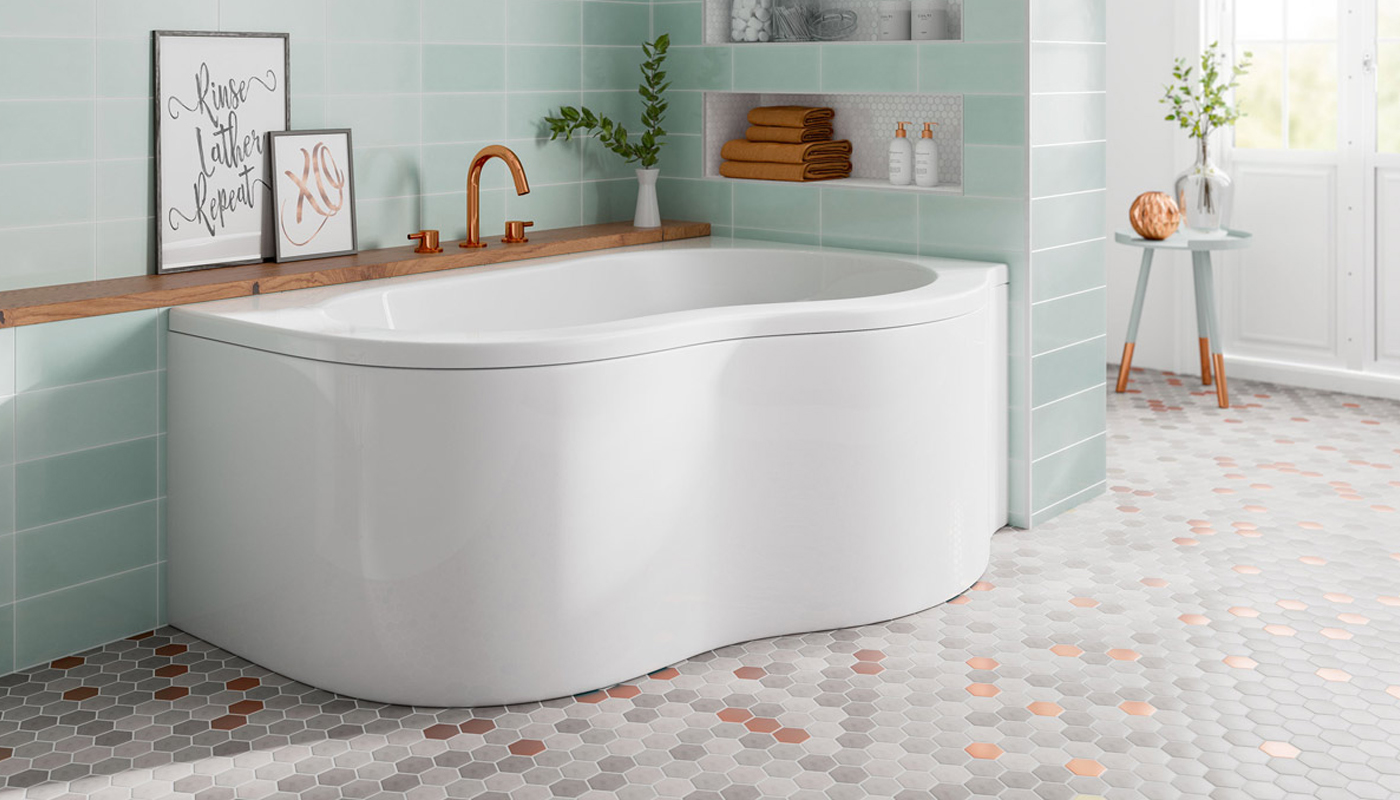 So what exactly are the pros?
Pros
Acrylic baths are generally lighter - this makes them easy to manoeuvre around the home and don't cause any issues with an upstairs bathroom
They are very easy to install
Durable - acrylic can bend so it means that the bathtub can flex when weight is applied to it. This makes bathing more comfortable.
Versatile shapes and sizes which means there are choices regardless of the size of your bathroom or your bathroom renovation budget
Resistant to damage such as chips. The material is very hard wearing. This is why Trojan (who supply most of our baths) offer a 25 year manufacturing guarantee as standard
They have a non-porous surface. Which makes an acrylic bath more hygienic than a steel bathtub
Cons
Can have a dull plastic shine, especially as the bath gets older
Hard to clean-easily marked with scouring pads
A dull white finish as opposed to the gleaming white of porcelain enamel or steel baths
Prone to stains from chemicals, detergents and any abrasive cleaner
Less conductive so the hot water will loose heat quicker than a steel tub
Whilst an acrylic bath does have some cons, these are easily manageable. If you're concerned about sturdiness and the heat retention of your water, so you don't have to keep topping up whilst you bath choose the reinforced version of the tub. All of the Trojan baths available come in a standard or reinforced option. This has a fibreglass coating applied, which makes the bath extra rigid and has insulating properties.
A standard acrylic bath is 4mm thickness, whereas the majority of those available on Bathroom Supastore are 5mm. A freestanding option is often double skinned. This means 2 layers of acrylic are placed back to back with a small space in-between. This increases the insulating properties of this bath as they can't have the fiberglass coating applied in the same way as a standard bath can.
A Trojan reinforced bath is said to be as strong as a traditional cast iron bath and 8 times stronger than their standard acrylic range. This is a great option if you're worried about the cons listed above. To avoid staining an acrylic bath its advised that warm soapy water and a micro fibre cloth be used, avoiding harsh chemicals and bleach will maintain the surface and keep it pristine for its lifetime.
If you have any concerns about your new bath choice, drop the customer service team an email on sales@bathroomsupastore.com.