How to make your bathroom family friendly
A family friendly bathroom can be hard to achieve. With the cost of everything rising at the moment its not uncommon for 3 generations of a family to be under one roof. So there can be a wide age range of needs to consider. Creating a child friendly bathroom can be as tricky as creating an ideal family bathroom.
We've compiled a list of all the essentials we think you need to create a fully family friendly bathroom.
Large Radiator
In a busy family bathroom it's vital there are a constant supply of warm and fluffy towels on hand. The best way to ensure this is the case in your home is to choose a heated towel rail such as the Reina Fano which comes in a huge 1500 x 485 mm. The large ladder style radiator has plenty of individual bars; definitely enough for one towel for every member of the family. It can also be useful to consider a towel rail which can have an electric element fitted as this will keep your bathroom radiator hotter for longer without needing the whole heating system on. Perfect for the summer months.
Storage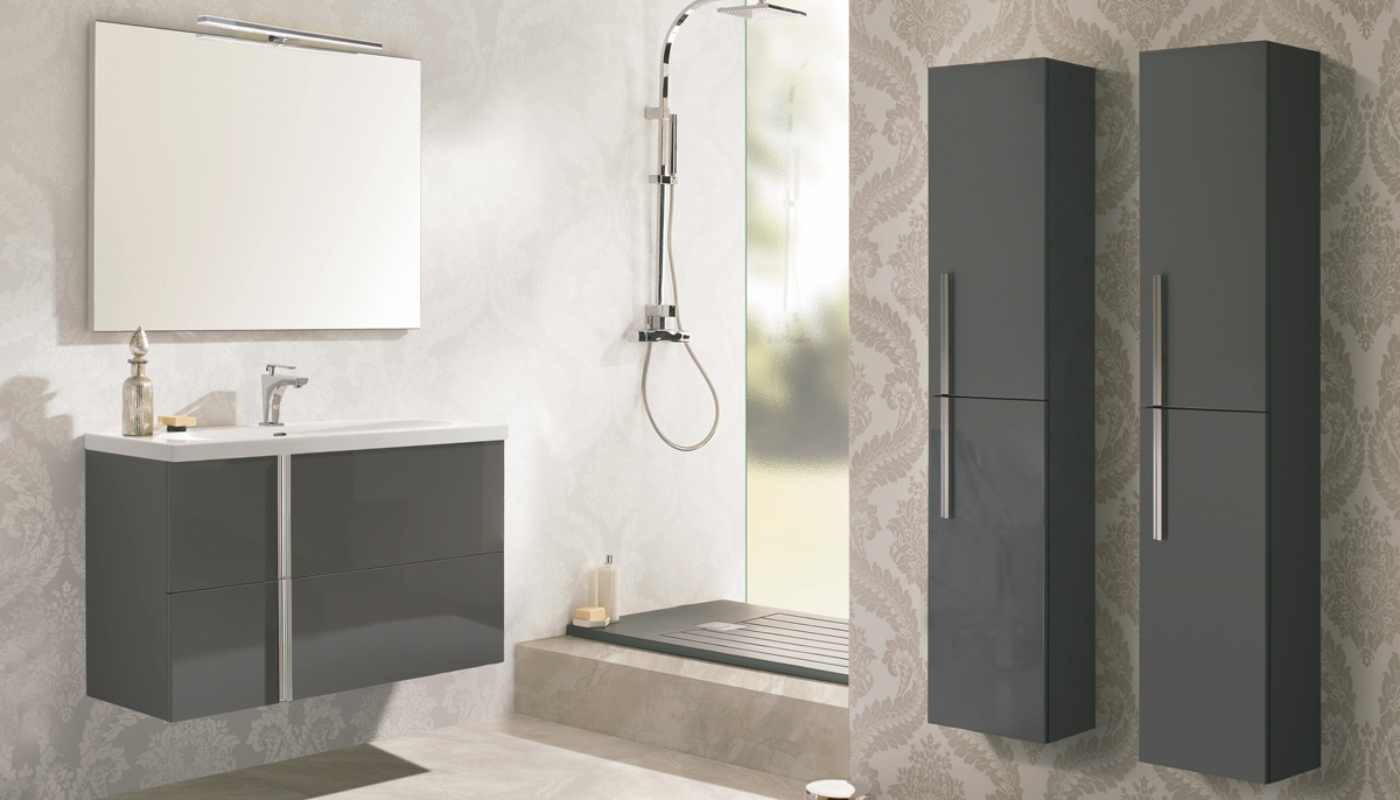 Storage is not only important for hiding away bathroom essentials such as shampoo and shower gel but can also be very very important if you have children. Even if you have a small bathroom some storage is a must.
Bath time is very different if your under the age of 10. It's certainly not a time to lie back and relax like it is for worn out parents. A bathroom vanity can take care of the liquids but having extra storage space in the form of a tall storage unit or is essential for all the bath toys that accumulate.
Soft Close Toilet Seat
A soft close toilet seat is a winner for everyone. No more arguments about whether the seat should be up or down as a simple tap and the seat gently closes to the *ah-hem correct* position! This gentle closing will also avoid pinching any little fingers who may be using a step stool to reach the toilet. A style such as the Hensol Close Coupled Toilet which has a sleek pan with no nooks for dust to gather. A bonus for parents who have limited time to clean.
Wipe Clean Flooring
If you've got carpet in your bathroom, get rid! Carpet that stays damp is prone to bacteria build up and it's definitely going stay damp in a busy family bathroom. The solution to making your bathroom floor family friendly is to go for something wipe clean. That way, any water that escapes from the bath or shower can simply be moped up. Hydro Step vinyl flooring is available in many wooden and stone flooring options and provide that wipe clean surface. Add a suckered bath mat to provide a safe area for elderly or children stepping out of the bath or shower.
Thermostatic Sliding Shower
Have you been in the shower and had a family member turn on a tap elsewhere in the home? has this left you with a cold or boiling burst of water? Its not nice when this happens but it can be dangerous for children or older people who can't move out of the way as speedily as needed. The main benefit of a thermostatic shower is you can maintain the shower water temperature, so no more dangerous surges. A thermostatic shower can be fitted into shower enclosures, or over a bath or shower bath alike. Choosing an option with a sliding head will make it easily accessible for your little one and give you peace of mind that they're not going to burn themselves.
Semi Pedestal Basin
The basin is a bathroom essential, you can't have a bathroom without one. It is also the most use piece of sanitary wear in your bathroom, from washing hands to cleaning teeth multiple times a day. When little ones are using a basin a step stool or something to add a few inches to their height is often needed. There are a few ways to make using the basin easier for them. Choose a vanity unit where they can use the unit for support. Or, opt for a semi pedestal basin and give yourself the flexibility over the height of the basin. You could therefore lower the basin a little whilst your children are young so they are able to reach the taps a little easier.
We'd love to hear about the changes have you made to your bathroom to make it family friendly, comment below or on our Facebook , Twitter or Instagram .