The green bathroom interior décor trend
Green is certainly a colour that divides opinion. Some consider this a garish shade whereas for others it has a calming and serene quality. For many it feels like bringing the outdoors in and embracing nature. Where ever you sit on the scale, it is a huge interior design trend for 2022 especially in bathroom decor.
Pale Green Bathrooms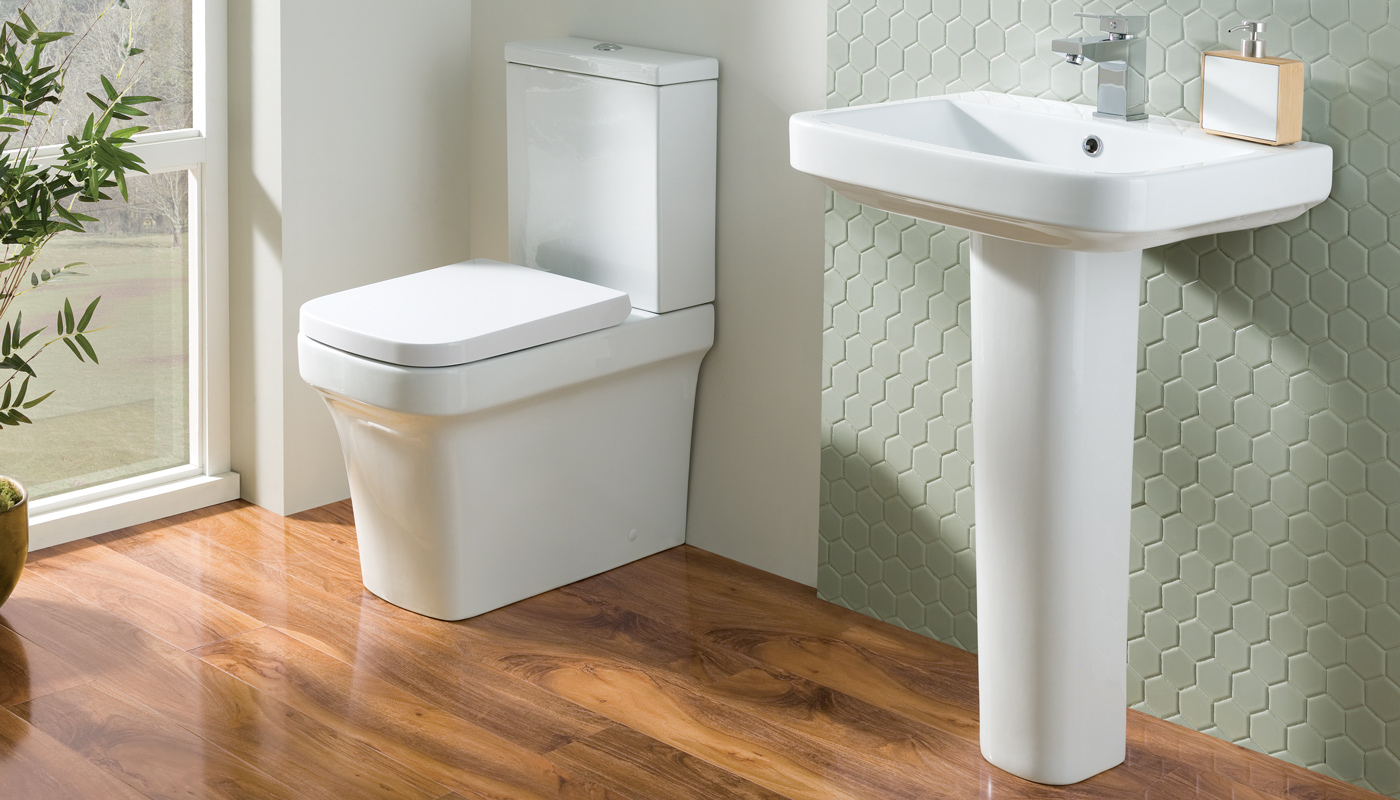 Pastel green hues are not new to the bathroom design world. It's commonplace to see tones of mint green and turquoise, more seaside based colours, cropping up on bathroom walls and floors. However, 2022 has seen a shift of tone. An on trend bathroom these days tends to be more sage and moss green. These are colours that you would expect to see in the kitchen but the cool, grey toned shades often compliment the traditional style bathroom furniture perfectly. We're also seeing more and more modern bathrooms incorporate the neutral pale and mid greens, such as the curved Tavistock Tempo furniture pictured below.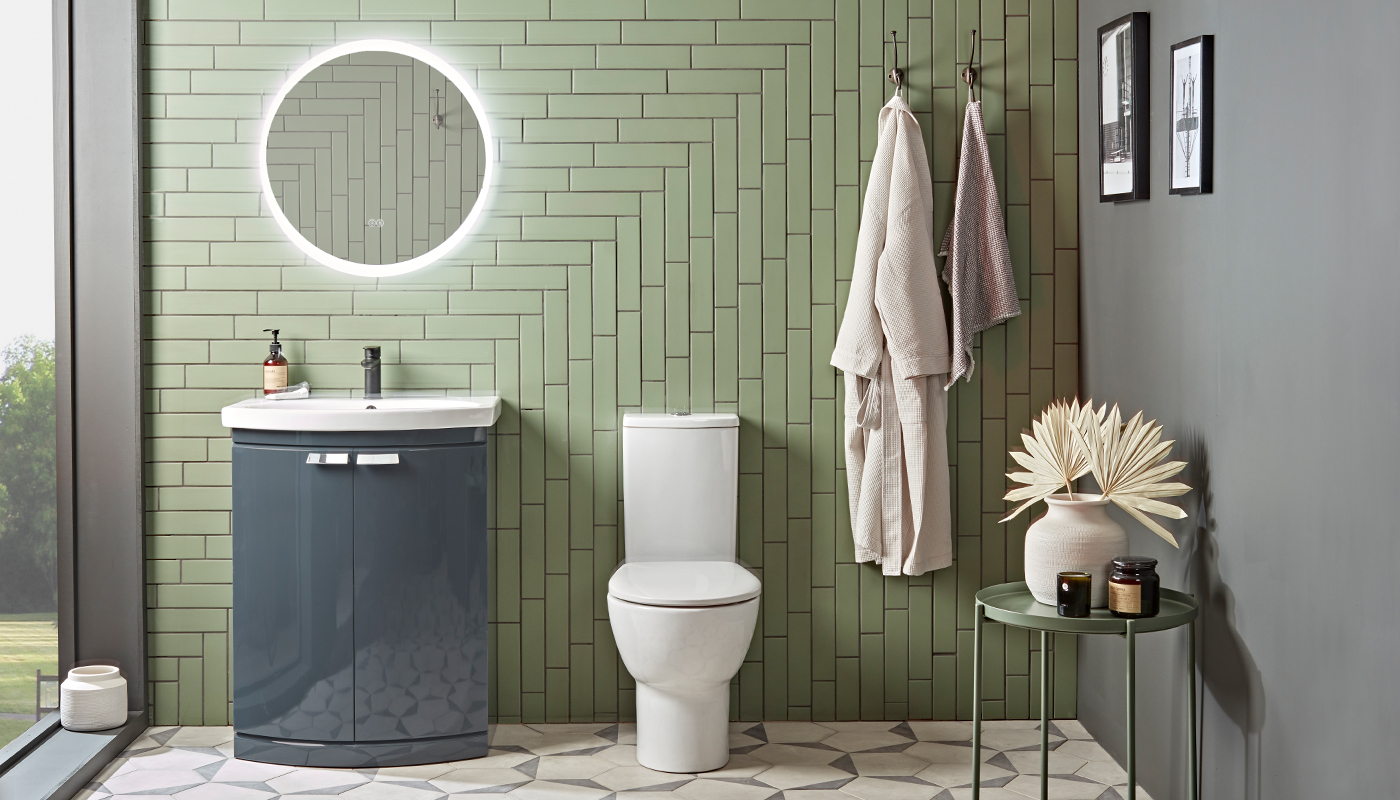 Bold Green Bathrooms
Following on from Pantones Colour of 2017 'Greenery' the popularity of dark green shades, has continued to grow in popularity. Dark greys and more recently Navy Blue have been the bold bathroom design trend of choice. Using a brass or gold shower, towel rail or tap really pops against the darker backdrop. It was inevitable that 2022 would get a dark shade of its own to compliment these new metals.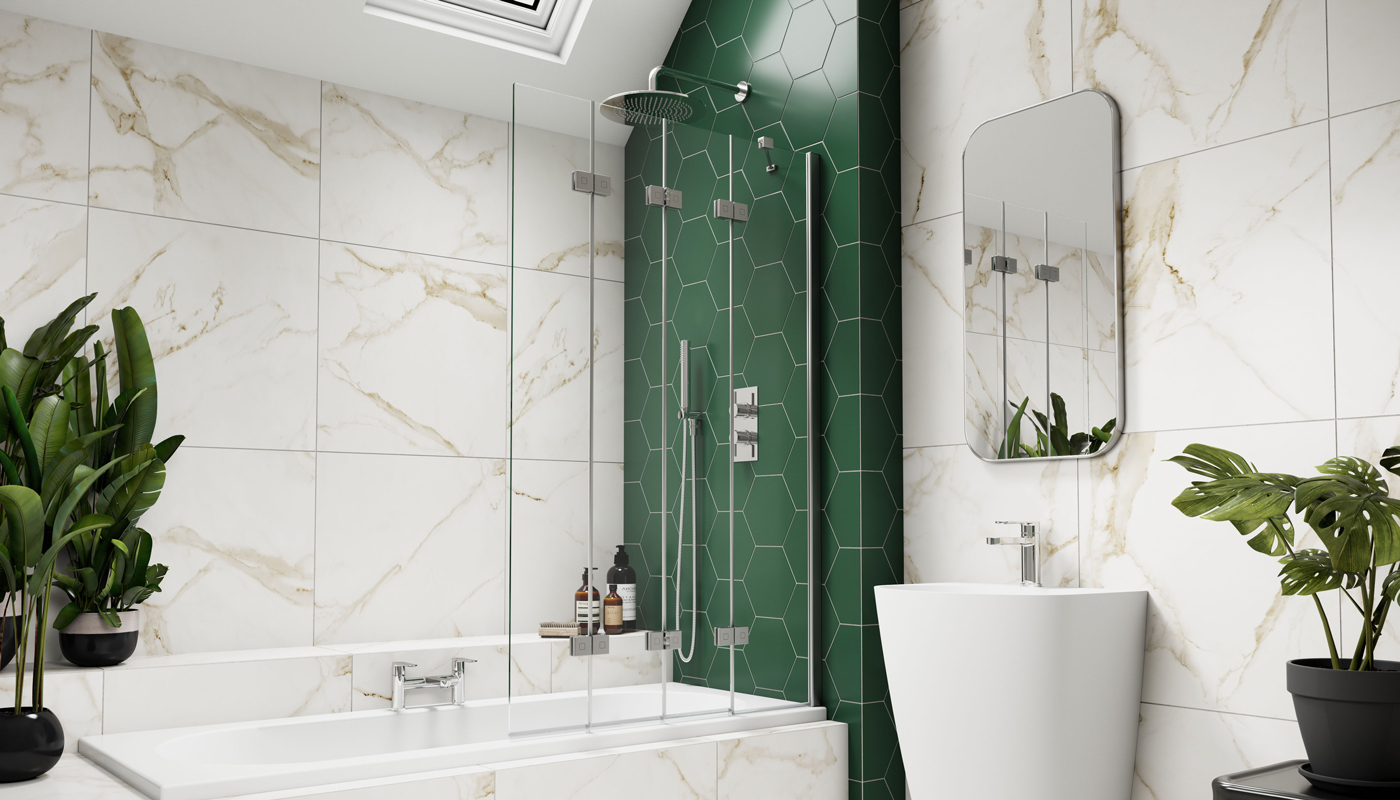 Emerald is the bathroom interiors tone of the year. If you're wanting to create a modern bathroom this is the shade you need to be making mood boards for. Not only does it work perfectly as a statement wall be it tiles or painted but there are some stunning bathroom wallpaper that uses green as a focus for their pattern. Choose from a leaf design or an abstract geometric print which can create Art Deco vibes.
Another advantage to such a rich shade is that it can compliment neutral grey and stone or white bathroom furniture. It also works with chrome, brass, gold or black metal finishes.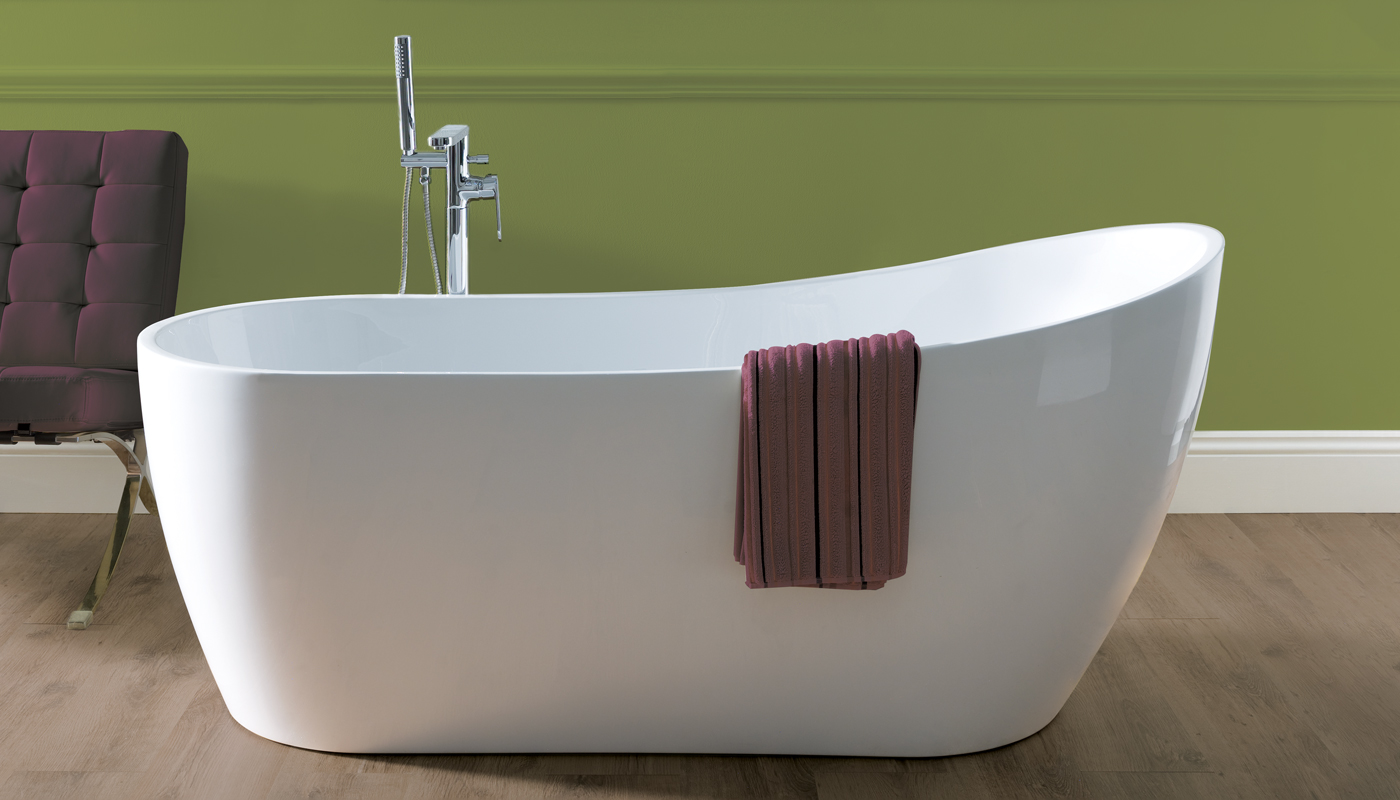 However, the are other popular green shades such as olive green and khaki which are more neutral toned making waves in interior design too. These can be bold, if a darker option is picked or opting for a lighter version can create a green room without it being in your face.
Ways to incorporate the trend in your bathroom design
The green bathroom trend doesn't have to be a massive change. You can start by including a splashback subway tile by your basin or vanity unit in your chosen green hue. This is a great tactic for adding in a darker shades such as Olive or Emerald. The shine on the tile will help bounce the natural and artificial light to help make the contrast less stark, you could also choose mosaic tiles with multiple tones of green for a subtle hint of the shade.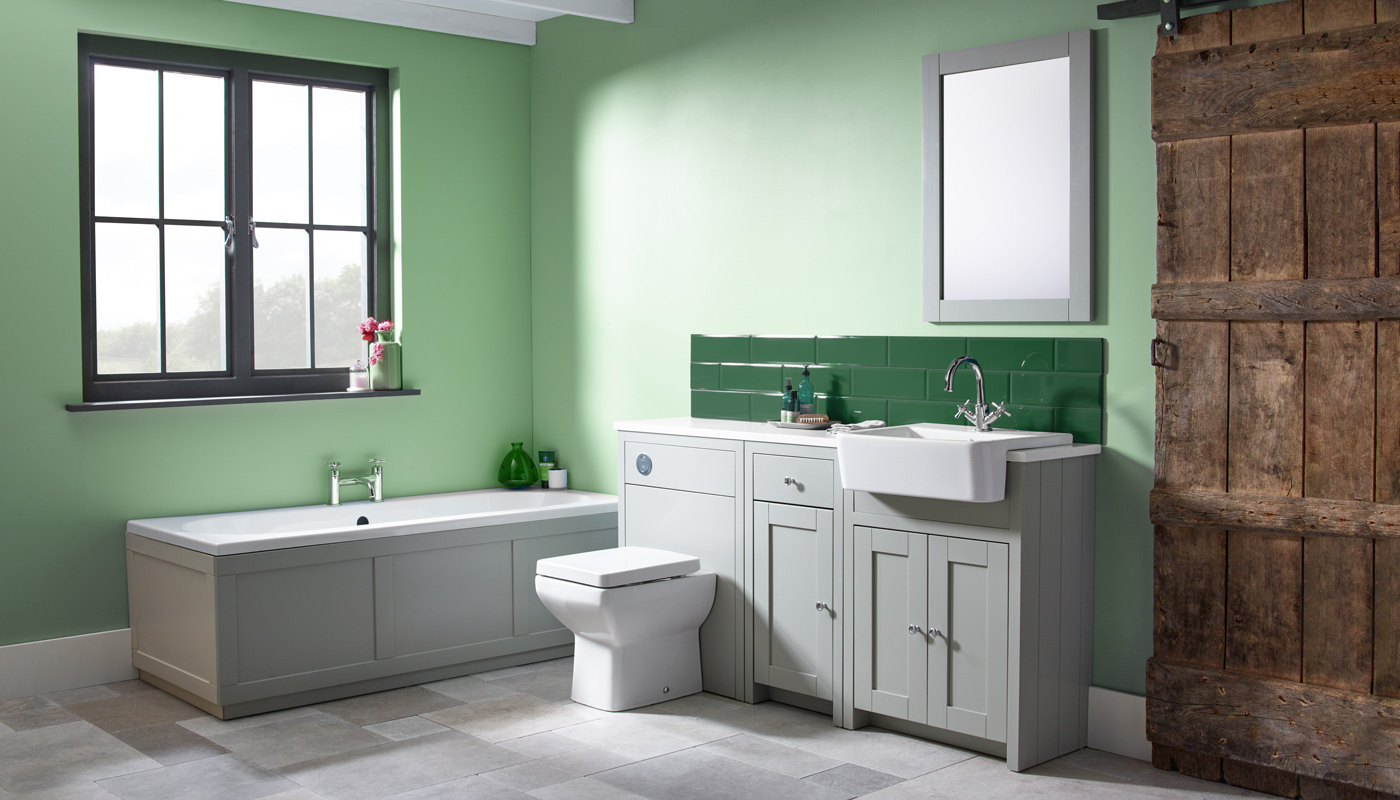 You can also use paint and tiles to create a two tone green design. Go for pistachio paint on the walls with emerald tiles and towels. Add in brass or black bathroom accessories to give the room a modern pop.
If you're not ready to fully commit to the trend, you can simply create a botanical bathroom. Adding in plenty of bathroom plants will create the feeling of a green space without any bathroom renovation required. If you're unsure about what plants will suit your bathroom and lifestyle check out our botanical bathroom blog here.
What do you think of the yearly bathroom design trends? Is this something you use when your planning your bathroom renovation?