How to choose your new freestanding bath
Picking a new freestanding bath may seem like a doddle however, there are some important considerations that need to be made first. Before you decide if a slipper bath, roll top, or a contemporary design is for you, consider these things:
Will your support the additional weight?
Some baths can be relatively light in weight, however freestanding baths are most definitely not.
With all those fancy features, such as the ornate legs and the larger dimensions all weigh considerably more than say a standard double ended bath. You have to remember that a freestanding bath will not have the support of a wall, or 3 which you get in some cases with a standard or shower bath for example.
On Bathroom Supastore we only stock acrylic freestanding tubs. An acrylic bath will weigh considerably less than a steel or cast iron bath so if you're buying elsewhere its worth taking this into account.
Double check the dimensions first
It's easy to buy a fancy new bath tub online thinking it will fit easily, however it's definitely worth double checking all the measurements at least twice. Freestanding baths, unlike a straight bath, can have varying widths and heights in different areas of the bath. So make sure you've measured the tubs tallest and widest area in its chosen space within the bathroom. Don't forget to factor in the bath mixer taps you will need. Do they fit to the rim of the bath? or will they need to be freestanding next to the bath? It's also worth considering how the bath will get into the room too.
Unsure whether you fancy a modern or ?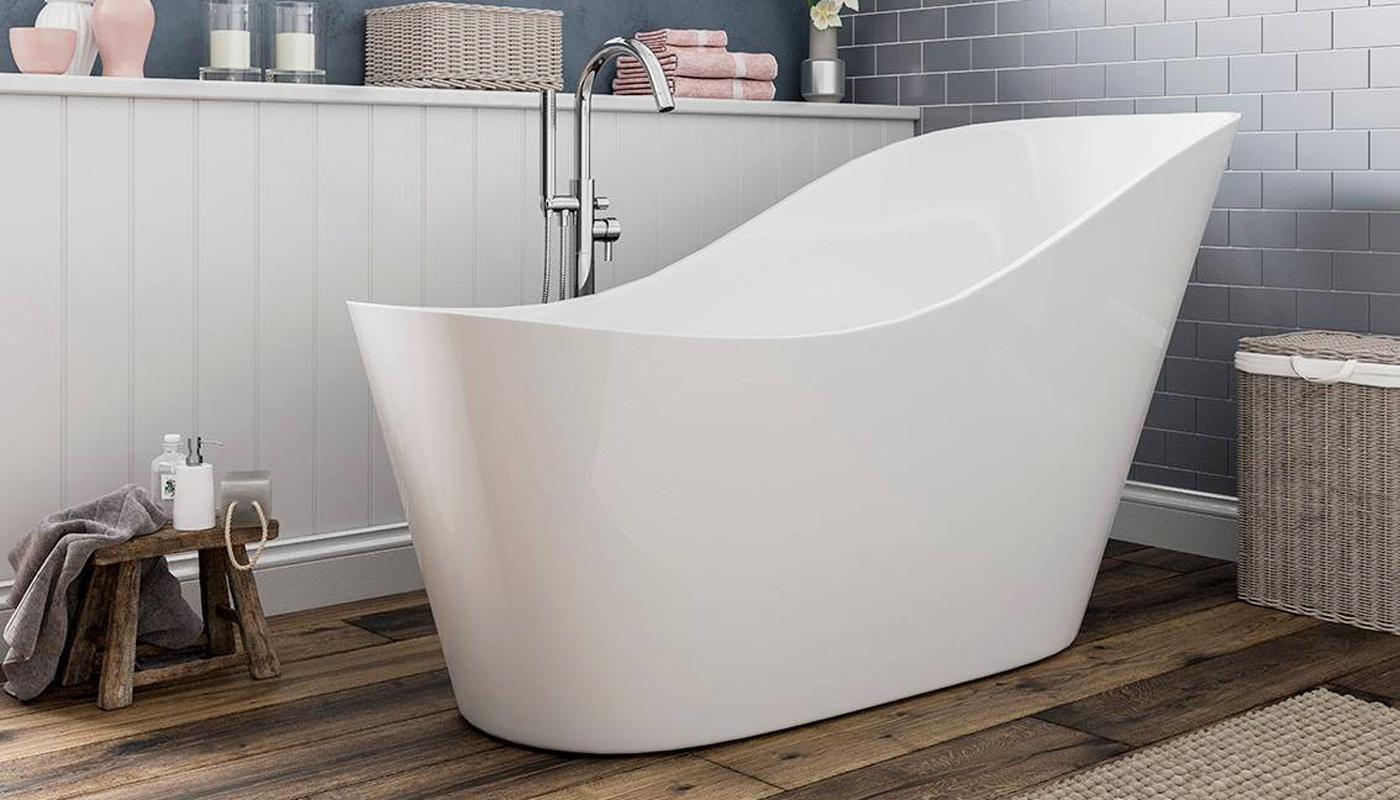 If a big question for you whether to go traditional or modern, consider your bathroom design style and how often you like to change your bathroom. A freestanding tub is often a statement within the room, so think about how you can change the room, whilst keeping the same bath. If that fails to make your mind up you can always choose a free standing bath like the Trojan Winton , a modern take on a traditional slipper bath which works with either décor style.
Once you checked the above things its time to decide on the right bath for you:
If you prefer a more contemporary design then you still have a wide choice with plenty of decisions to make.
Do you go for a round, egg shape or angular? The Trojan and Oasis ranges available have a huge choice of all styles that come in an array of sizes. To ensure that whatever size your bathroom is you can still get the modern freestanding bathtub of your dreams.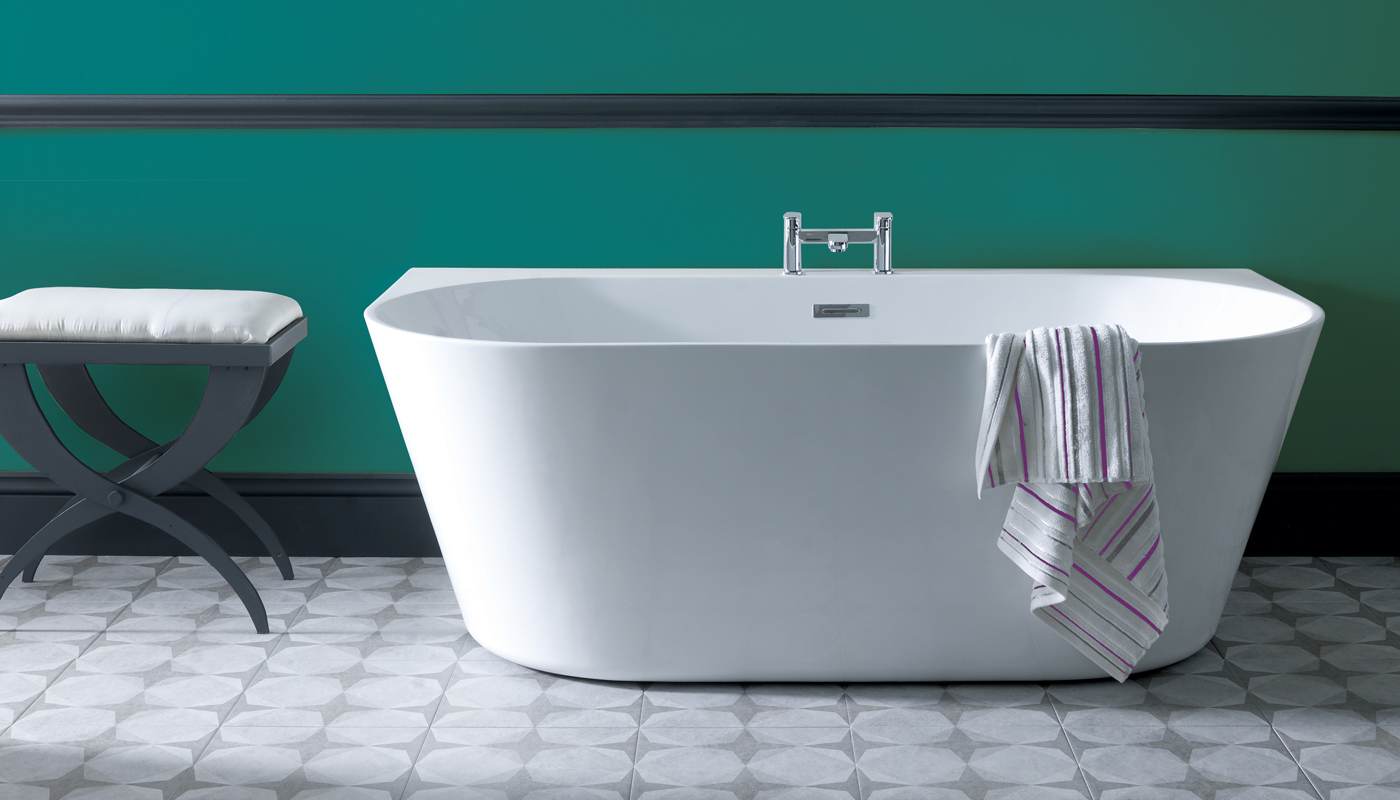 Modern freestanding baths often give you the option to position these against a wall. The Double Ended Colwyn D Shape bath for example. This is a great option for smaller bathrooms as this still gives you the option of having a shower over the bath, and removing the need for a separate shower enclosure. This modern style of tub also lets you choose another modern bathroom feature, the wall mounted bath tap.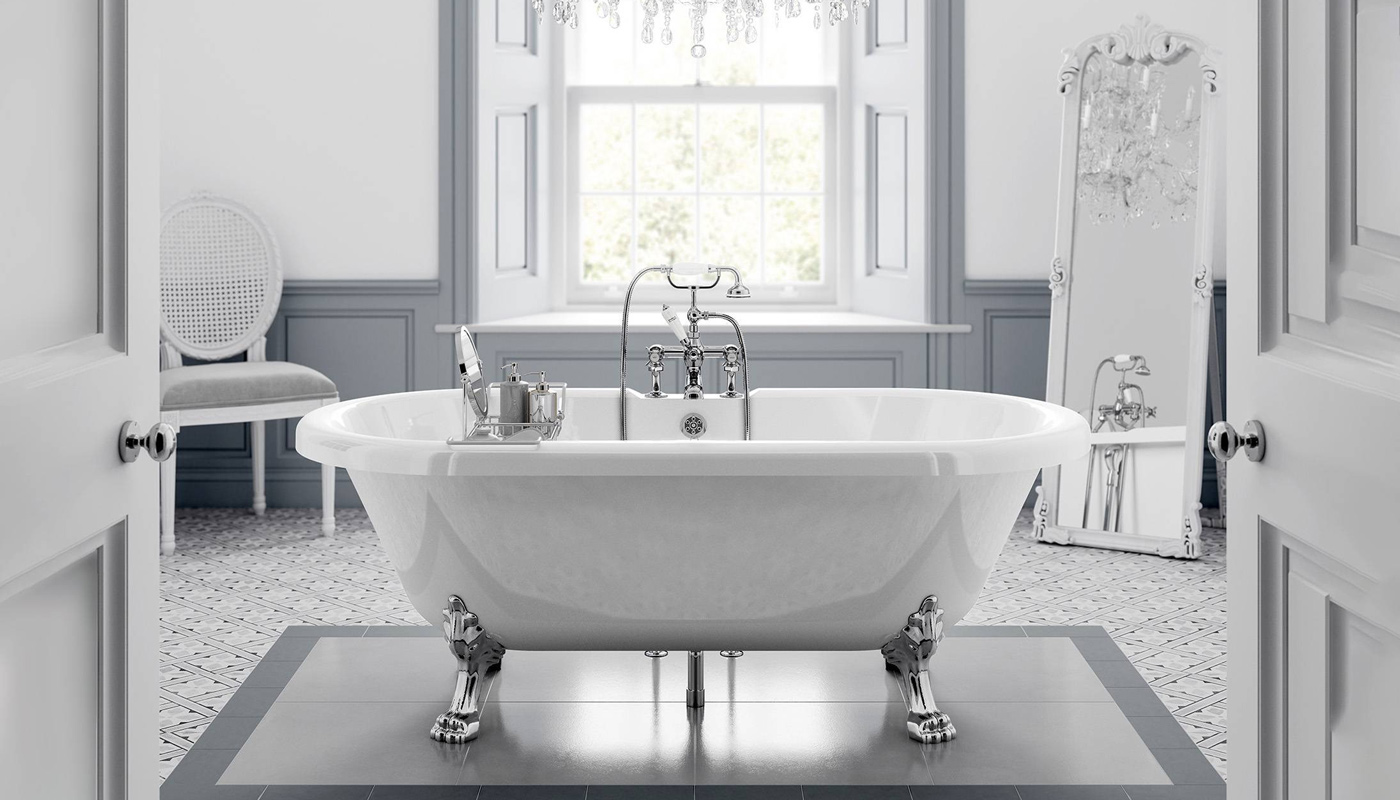 The choice doesn't get any easier if you've decided on a classic style freestanding bath either!
If you're going for any of the other traditional baths on offer then you also have to consider the leg options, ball and claw? ornate? or modern? these are all things that need to compliment the bathroom design style. As well as the choice of a roll top bath or a thin rim?
As with their modern counterparts, the range of Trojan traditional tubs also come in a huge section of sizes, so even the smallest bathrooms can achieve the classic look.
Any bath decision is a big one. It's often the focal point of any bathroom design. However, with a freestanding bath you're making more of a statement within the room. Think carefully before you purchase as its a huge investment that you'll want to get right. If you have any questions regarding any of the freestanding baths you find on Bathroom Supastore, don't hesitate to give the customer service team a call or jump on livechat.