What are the benefits of shower baths?
Think your bathroom is too small for a bath and a shower?
If you're the kind of person that needs a daily shower, but can't be without the option of a nice long soak too, then a shower bath could be the ideal solution for you and your small bathroom. With an abundance of terraced home within the UK, our bathrooms tend to favour on the smaller side. Therefore bathroom manufacturers have had to adapt. When space is at a premium there are also a huge range of items that can help you make best use of the available space.
A shower bath has a wider section at one end, which provides extra room for waving those arms around whilst washing your hair! With angular L shape or curved P shape options in both left and right hand versions, there is a style for any bathroom.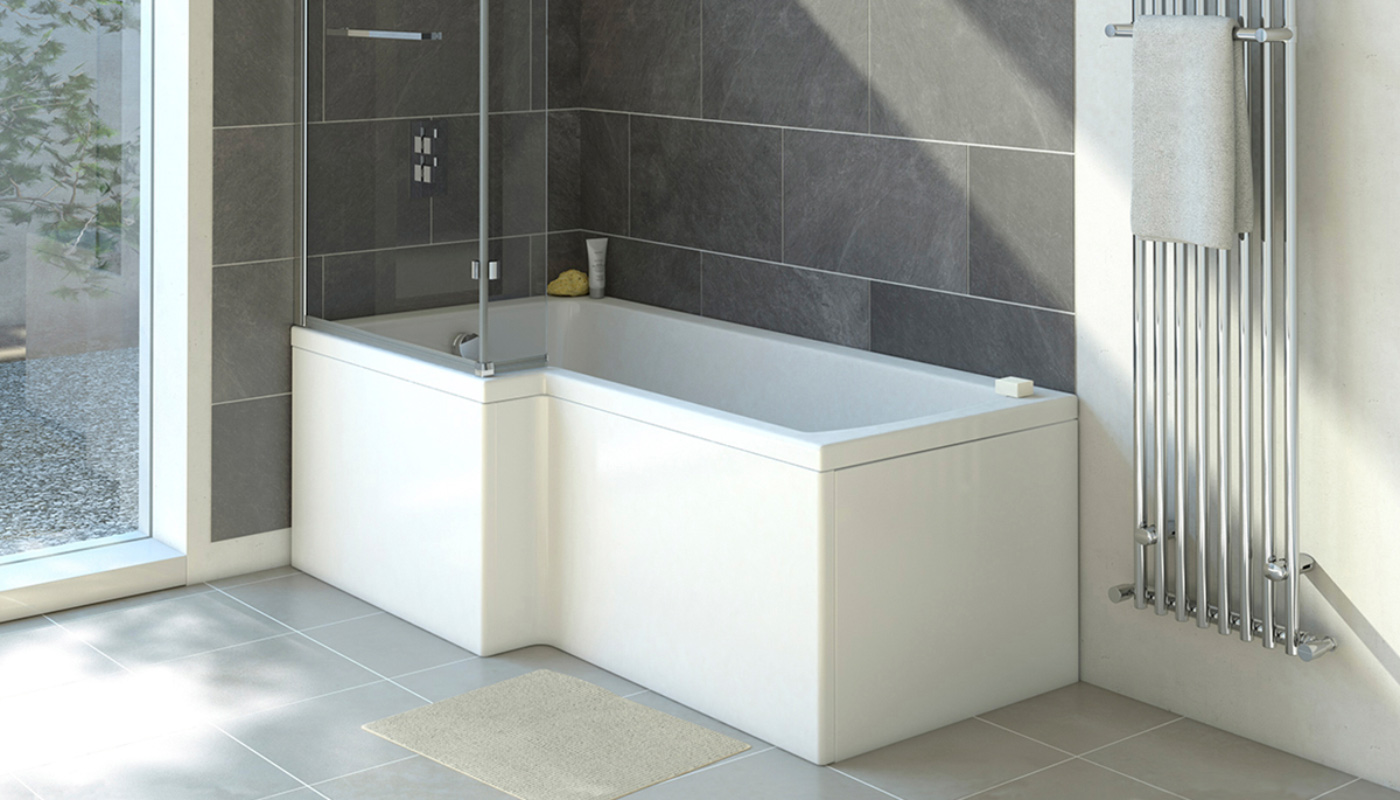 L shape shower baths are ideal for a compact yet modern style bathroom. With its clean lines and defined area, its is ideal for all contemporary bathrooms. This style of bath works perfectly with combination furniture and wall hung furniture to help keep the square and neat aesthetic. The bath features a shower screen that is hinged at the wall to allow full access to the bath. In addition to looking great, an L shape bath alongside these furniture types is also another great way of maximising the floor space within the bathroom. Our L shape baths start at just 1500mm in length. They're also available in the standard 1700mm.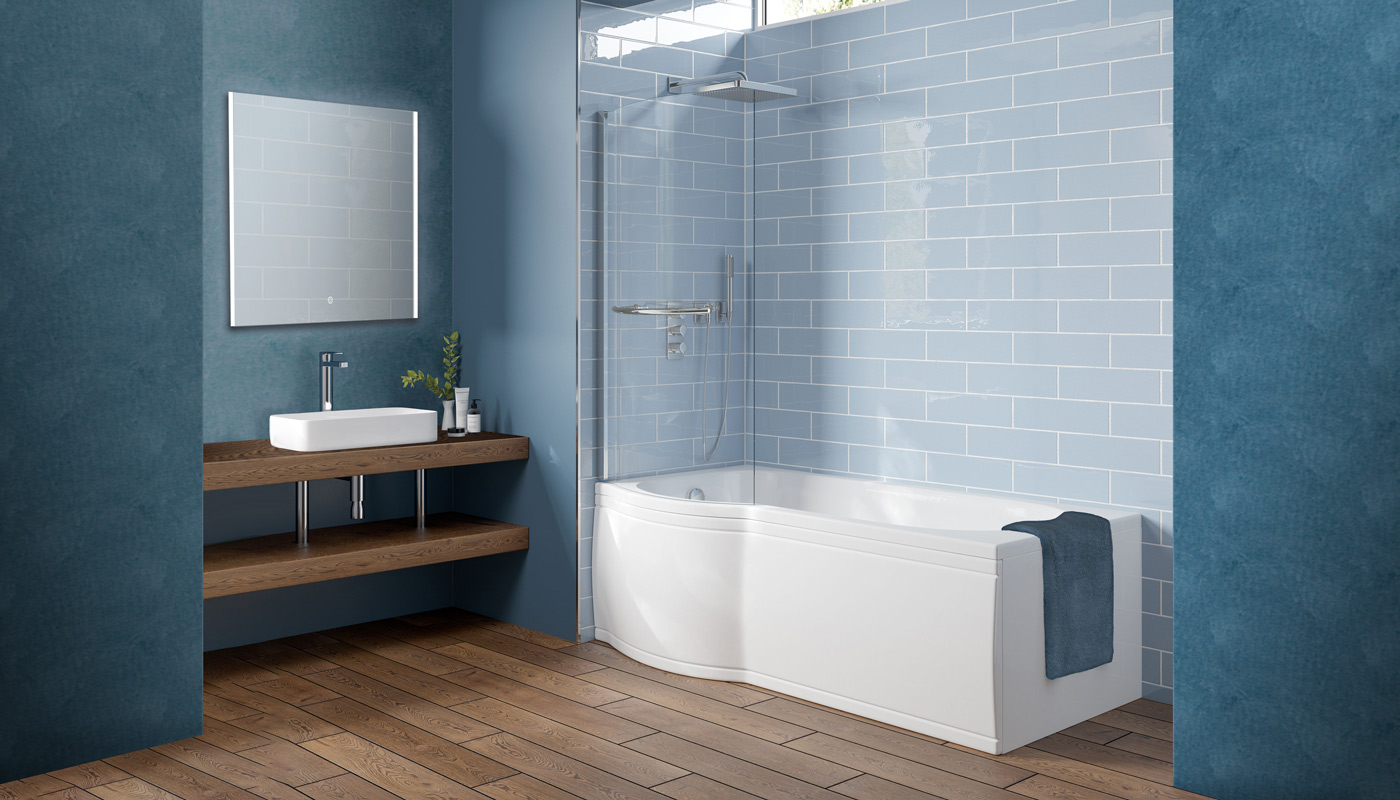 The smooth curve of a P shape shower bath makes manoeuvrability within the small room much easier. Another benefit to this shape is safety. If there are going to be smaller children walking in the space you eliminate any corners for them to bump into. It creates the design basis for the room, where rounded accessories are therefore a must. Think the Indie Bath Filler and the Rondo shower range. The range of P shape baths again, start at a small 1500mm in length, ranging up to the standard 1700mm. Whats even better with the P shape version of the shower bath is they do a compact version. The compact version only comes to 800mm wide, at the widest point, unlike all other shower baths that are 850mm.
Concerned about strength?
Most baths get stepped into a led down in straight away. Some people will have concerns about walking on the tub for such long periods of time. All of our shower baths also come in a reinforced version, which are extremely strong and durable. With an extra base board and a fibreglass coating the bath will be less prone to flexing. The coating on the underside of the bath also has insulating properties so your bath will be kept hotter for longer.
Make it luxurious!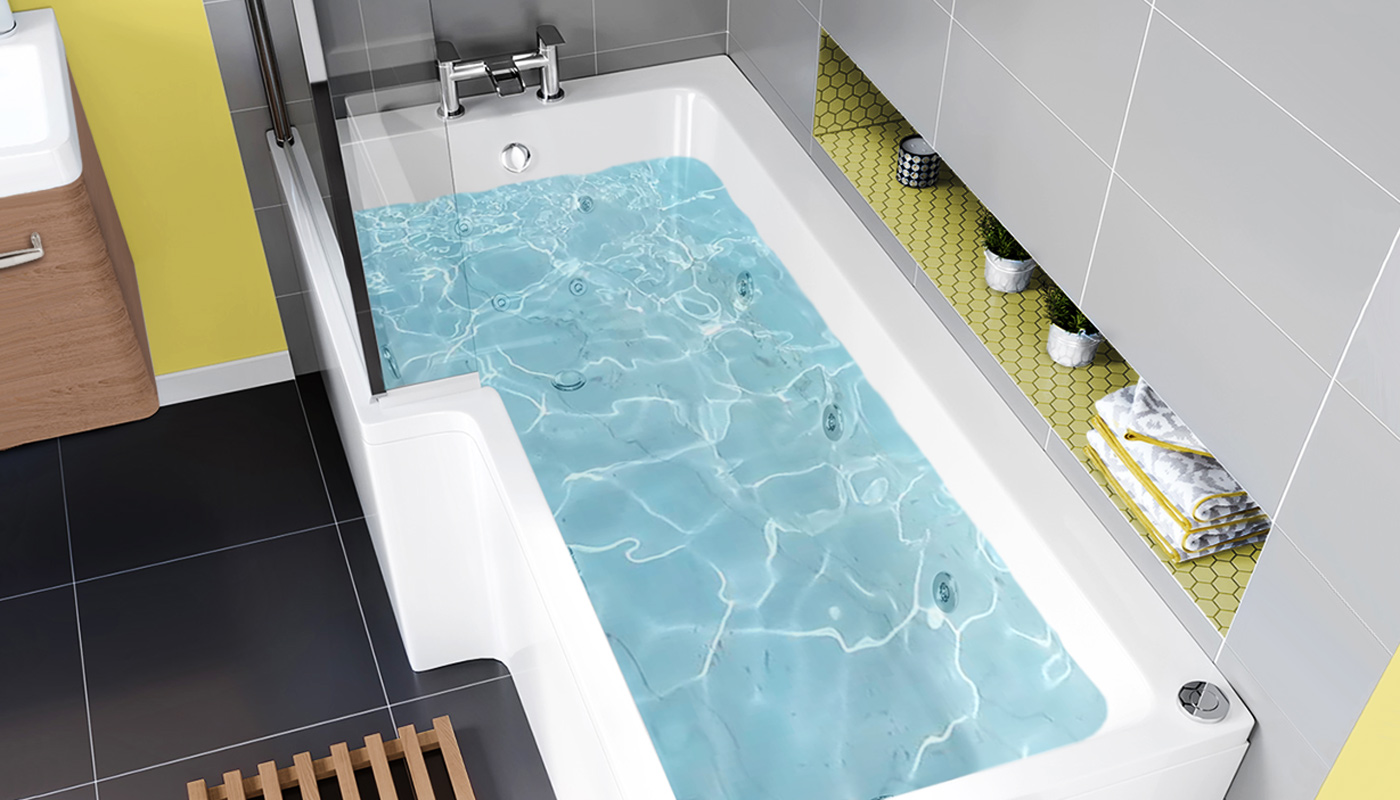 Choosing a shower bath doesn't mean that you can't have a luxurious bath. All of the size and hand options can be fitted with a whirlpool system. Take a look at the options online, however if you want a different configuration of jets, just give us a call and we can get this arranged for you. Then you'll be able to get a spa like experience even if you're bathroom is compact!
What are your thoughts on a shower bath? Is it an option you've considered for your bathroom? Hopefully reading about the benefits of these baths will make up your mind.