Statement Baths on a Budget
When you think about a bathroom remodel these days, the first consideration should always be the budget. Designer bathrooms these days place a great importance on a show stopping, statement bath. The move to bath-less bathrooms is ever increasing however, those which include a bath make this the focal point.
A statement bath shouldn't and doesn't have to cost as much as everything else within the bathroom either. So if your plumber is telling you otherwise you need to shop around. The top bathroom manufacturers have become very aware that creating uniquely shaped, interesting baths alongside smaller, compact versions of these will send sales soaring. And these come in the form of back to wall, a freestanding tub and shower baths too!
We've compiled our favourite purse friendly, 'wow' baths that will meet the smallest of budgets.
Our budget baths start with…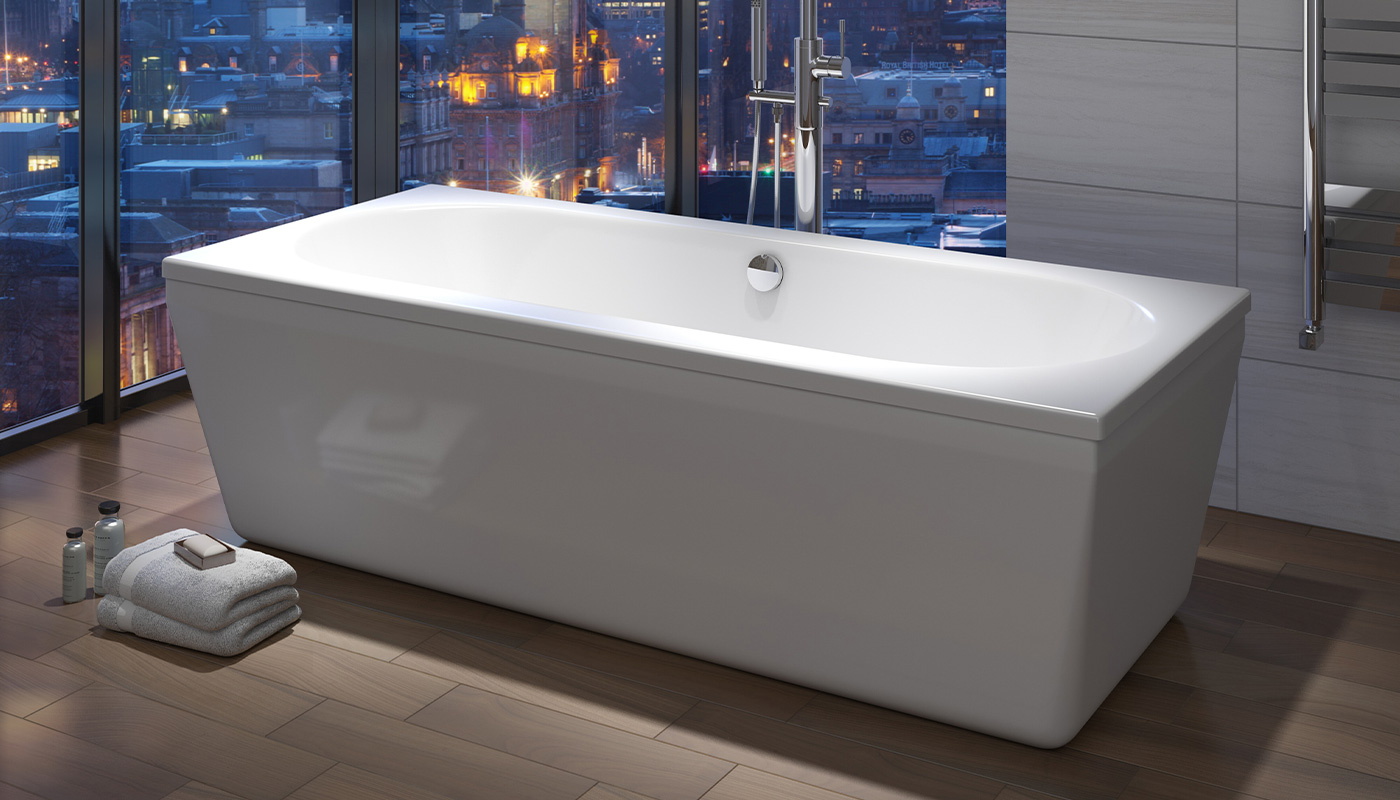 The first freestanding bath on the list. The Trojan Edinburgh is a single end style bath which is big enough to be used with either deck mounted or freestanding bath taps. The contemporary bath has an angular exterior with a generously proportioned curved interior. The freestanding nature of this tub allows it to be positioned anywhere in the bathroom. At an incredible £651 for the 1800 x 800mm and £616 for the 1700 x 750mm this is our lowest price contemporary freestander. Guaranteed to make any guests oooohh as they enter your bathroom.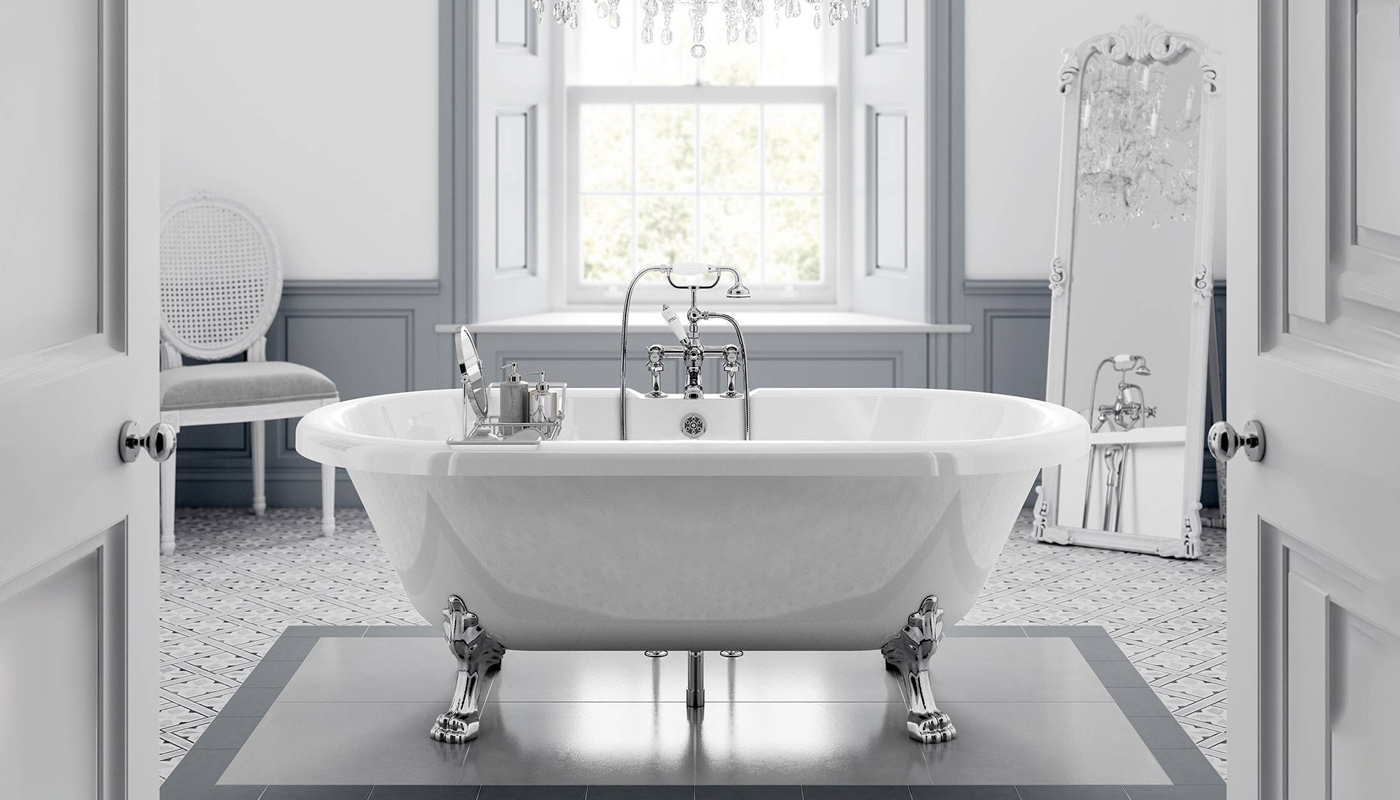 A change of direction with the Clermont traditional bathtub. A curved, roll top bath with the option of black, white or chrome legs. This double skinned bath has an elegant look that really looks perfect in any Victorian bathroom or a period style bathroom. Positioned against the bathroom wall or in the centre of the room the Clermont is guaranteed to make an impact. Not only does the bath look amazing but its double skinned. This means the bathtub has advanced thermal properties which will keep your water hot for your whole bath. Unless you spend a few hours soaking! In terms of budget; the Trojan Clermont comes in at £634 for all feet options.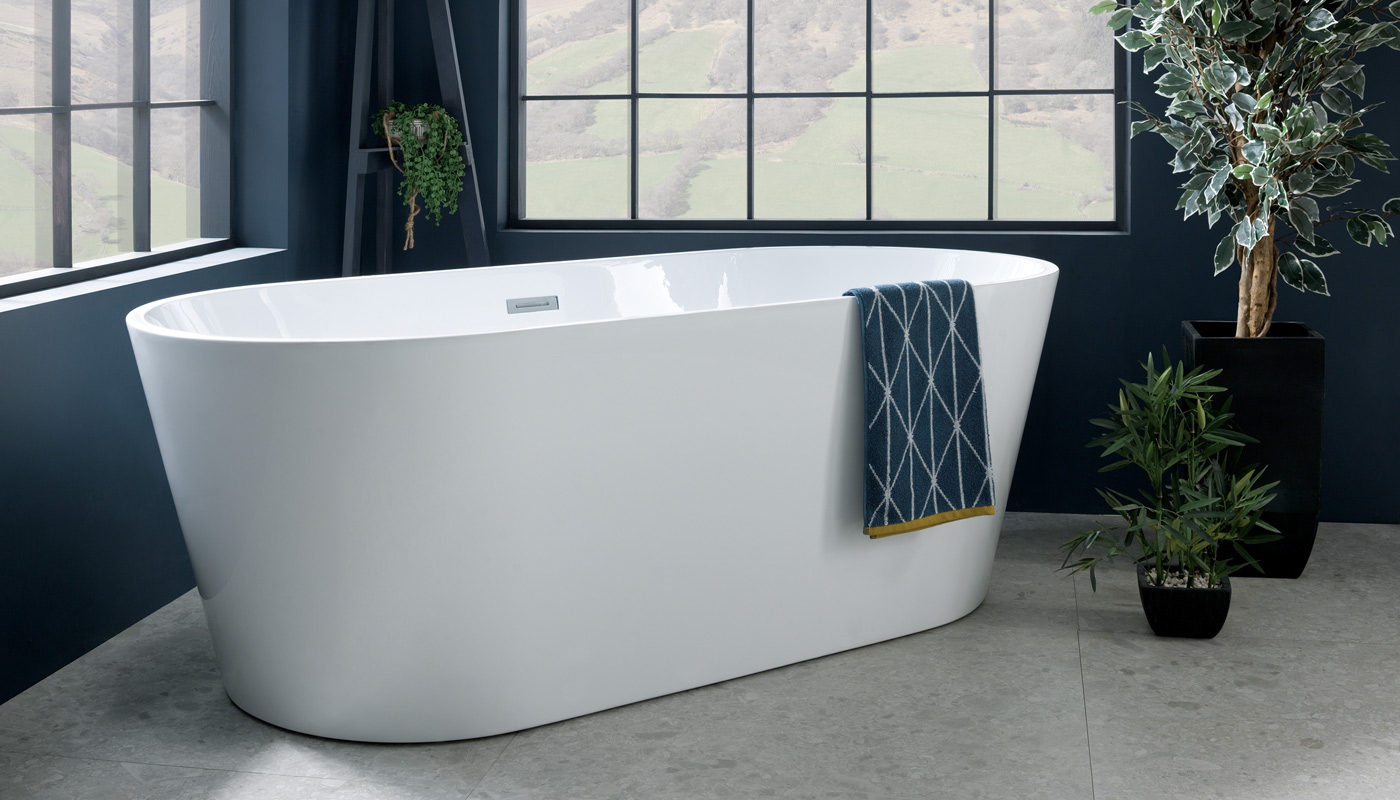 The rounded Caswell double ended bath is a stylish modern freestander. However, this thin rimmed design will only work with a freestanding tap. This allows you to give a more contemporary bathroom or traditional bathroom design stamp based on your bath tap choice. As with all freestanding baths the Caswell can be positioned anywhere in your bathroom and at any angle. Its curved design creates a beautiful flow wherever the bath is placed. This stunning bath is also available in three sizes. So even if your bathroom is a small space you can still make a big statement. The 1500 x 750mm comes in at £900, the 1600 x 750mm at £930 and if you're lucky enough to have a larger bathroom the 1700 x 800mm is £990.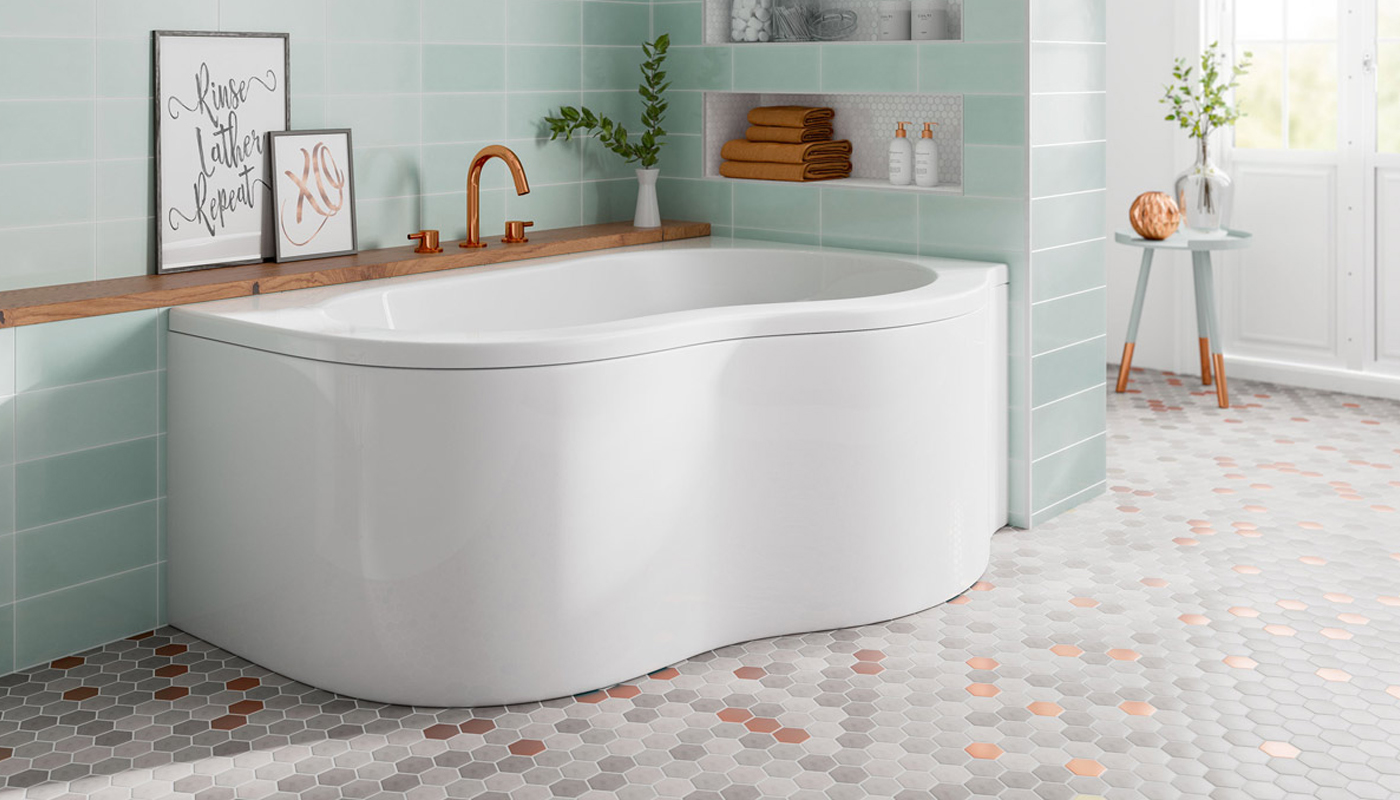 With its unique and mesmerising shape, the Quebec shower bath is designed to be fitted into a corner of the bathroom. Its offset style means that the bath is handed, left and right, and designed to fit with all bathrooms' designs and layouts. It's smooth almost waved look gives the whole bathroom a fluid look. Another advantage of the Quebec is its space saving nature, ideal for use with an over the bath shower and it fits neatly into the corner of any large or small bathroom. As well as being the most cost effective bath on our list at just £368.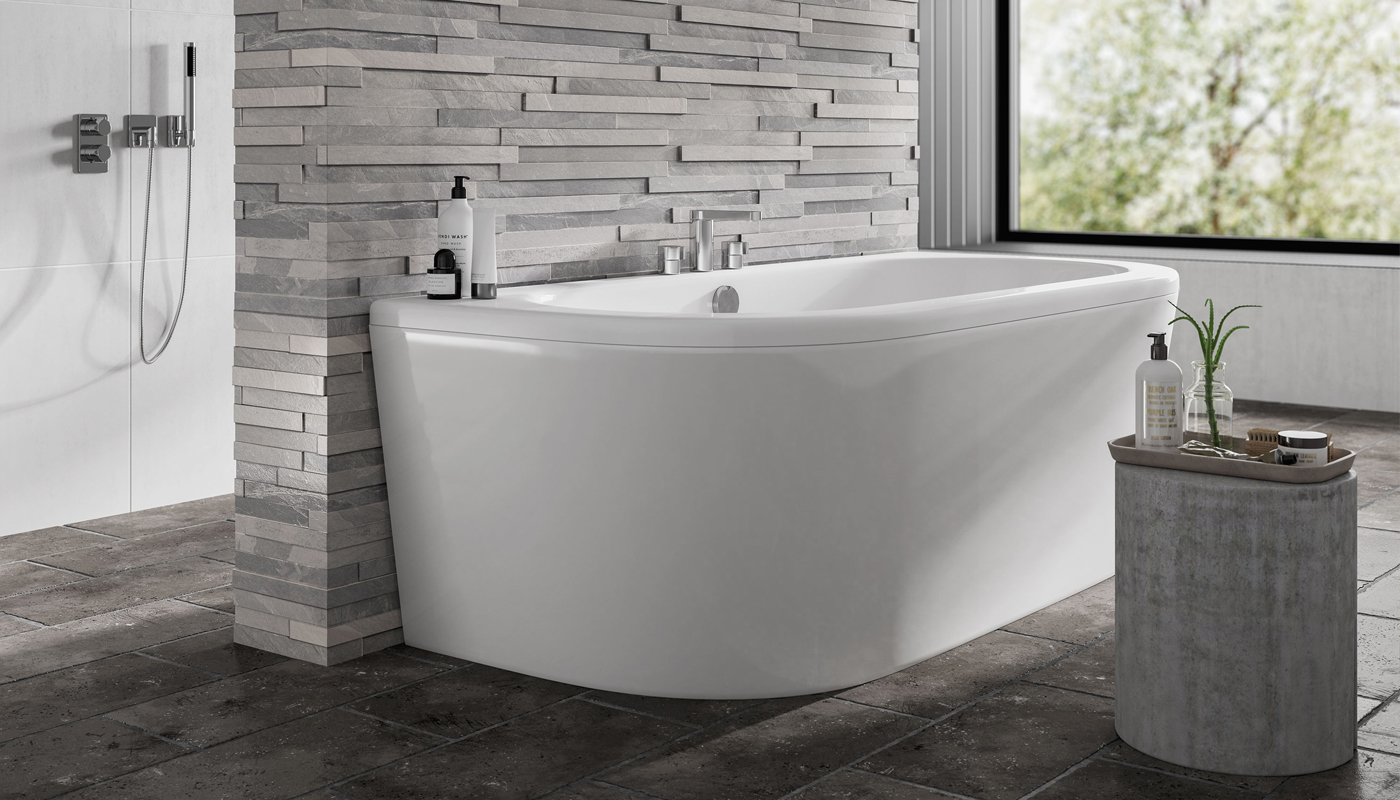 Last on our list; the curved D shape bath is a back to wall style that can give the impression of a freestanding bath, without actually being one. The double ended style bath has a gentle slope on both ends, which combined with the generous 800mm width makes the bath perfect for more than one person. A romantic night in or bath time with the kids will be much more enjoyable in the curved D shape tub from Trojan. It's positioning against a wall also makes fitting a shower over the bath an ideal option. A space saving tip that won't see you compromising on style.
So there we have it! Whether you've got a small bathroom or you're lucky enough to have more room to play with, we hope our choices will not only inspire but help you to make a statement in your bathroom without breaking the entire renovation budget. Which style is your favourite? Do you have a favourite bath from our list?