Which Whirlpool bath is right for your bathroom?
A whirlpool bath used to be seen as an extravagant addition to a home bathroom. Something that was not even a consideration for the majority of homeowners. However, as the prices become more affordable and the benefits explored it's become more commonplace in the home.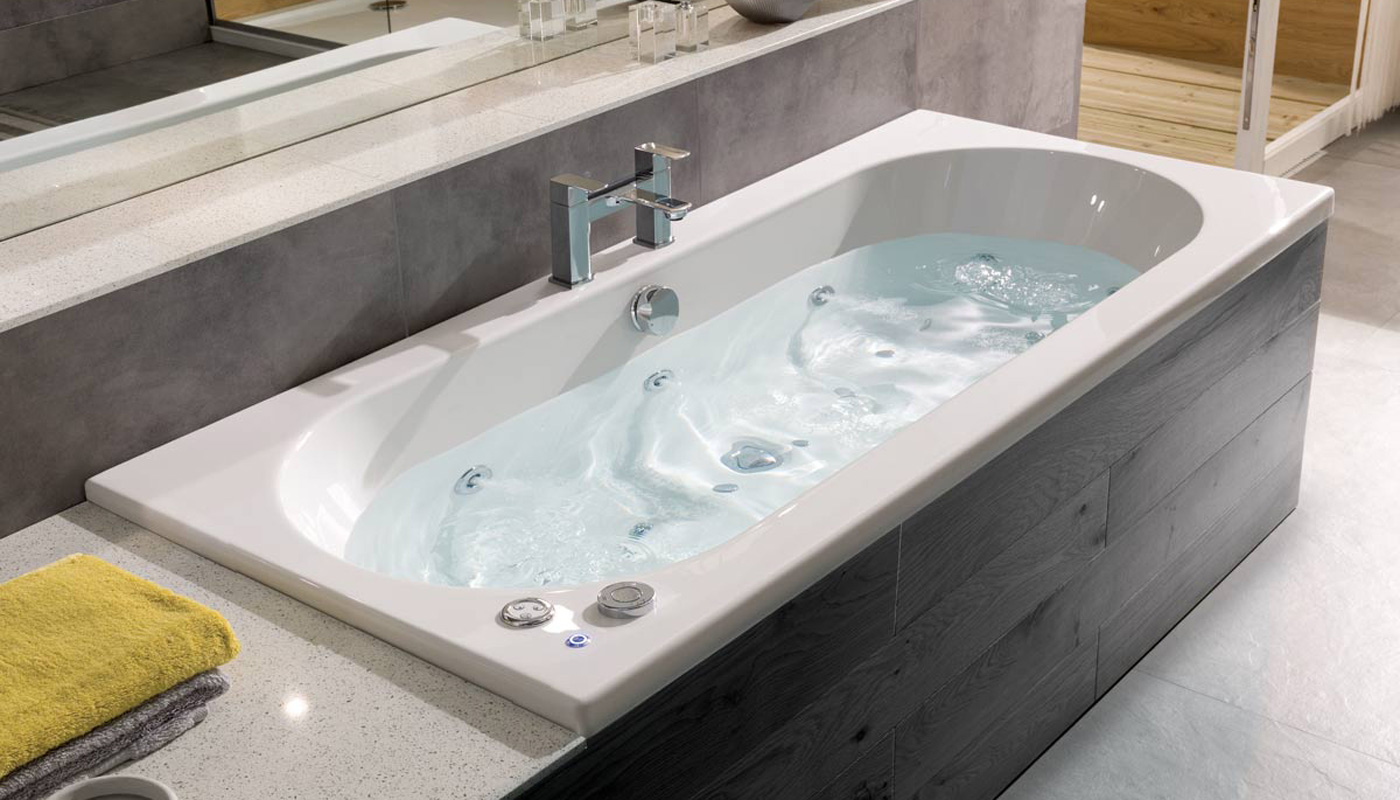 With an abundance of health benefits including improved circulation, relieving muscle and joint pain, helping with sleep and stress it could be just the thing you need to get through that busy week without the hassle of going to a spa. Having the option of stepping into a spa bath, at home and as often as you want could completely change how you take on the challenges life throws at you.
When it comes to a Jacuzzi bath there are different options which have water jets, heated air jets or a combination of both. The whirlpool jets are powered by water pulled from the bath and powered forcefully back in through the jet to create a strong bubble. The heated air jets pump warm air into the bath to create a gentle stream of water. A combination of both will leave you feeling like you've stepped into a luxury spa.
The Aquair department of Trojan who make all of our spa baths from start to finish, stick to a set configuration of jet options which will be explained in more detail below so you can get an idea of what will work best for you and your needs.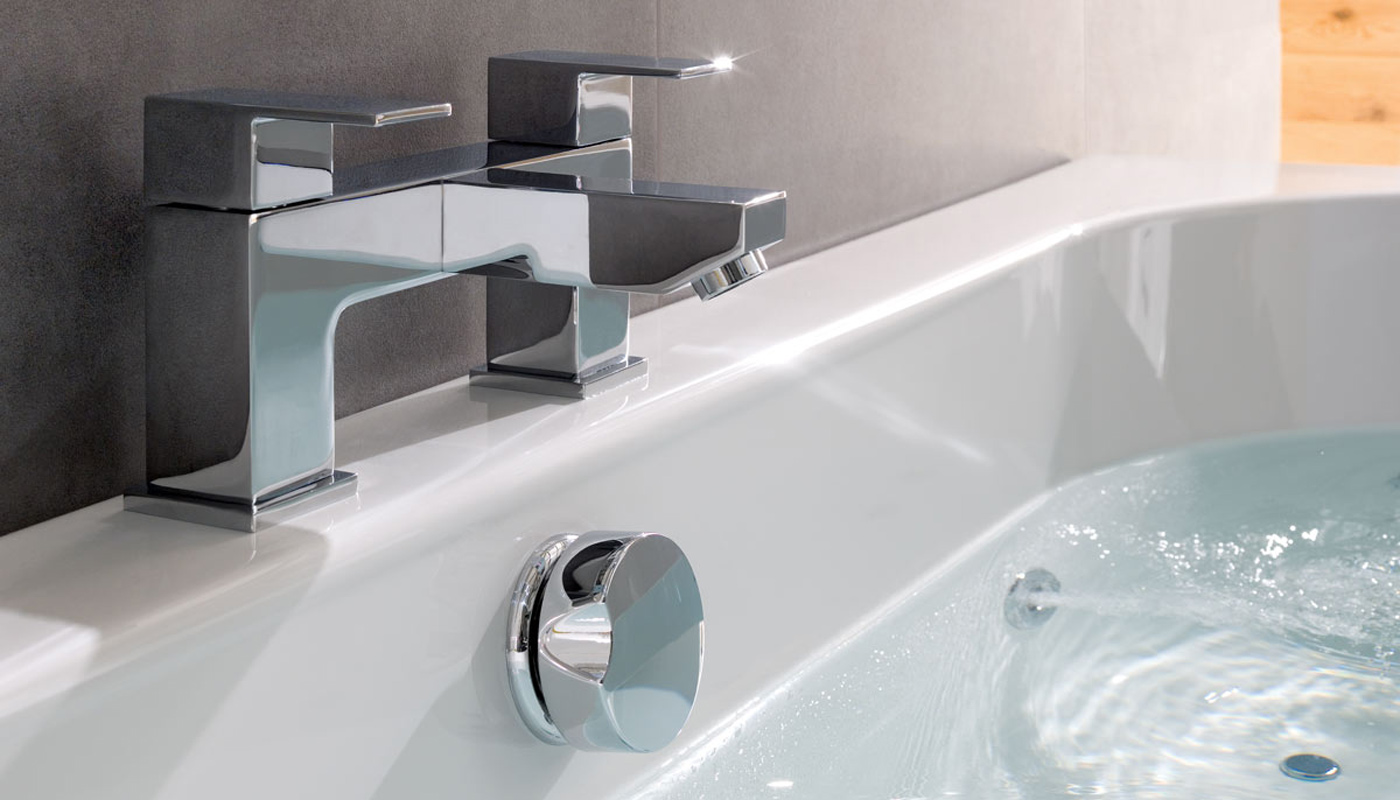 The whirlpool options;
Option number 1 - 6 Whirlpool jets. This consists of 3 large whirlpool jets on either long side of the bath. These provide a powerful bubble along the length of your body. A great option for those who simply want a relaxing bath.
Option number 2 - 8 Whirlpool jets. This option much like option 1 just has whirlpool jets on both long side of the bath, however this option has 4 on each side. The powerful body positioned jets are certainly great for getting the blood flowing.
Option number 3 - 14 Whirlpool jets. This option is the only whirlpool only to also have jets at the head and feet section of the bath. Therefore, making it ideal for that all over massage and great for those who spend a lot of time on their feet. It has 3 large whirlpool jets on either long side with 4 smaller jets at the feet and head section.
The Airspa options;
Option number 1 - 12 Airspa jets. The airspa jets are smaller than their whirlpool counterparts. The slimline jets are positioned in a curved shape on the base of the bath, which makes them ideal for back pain suffers. The 12 small jets also provide a gentle and warming massage.
Combination options;
Option number 1 - 18 Jets. An 18 jet whirlpool bath has 12 small airspa jets curved along the base of the bath and 3 large whirlpool jets on either long side of the bath. This combination provides an incredibly relaxing bath. The airspa jets keep the water warm for the length of your bath and the create a spa like atmosphere. This is by far the most popular choice here at Bathroom Supastore, thanks to the combination of jets.
Option number 2 - 26 jets. Now this is the crème de la crème of whirlpool baths. Comprising of 12 small heated airspa jets curved along the base of the bath, 3 large whirlpool jets on either long side of the bath and 4 smaller whirlpool jets at the feet and head! It really does have everything. A bath with this configuration certainly provides a full body warming massage as a result of the jets.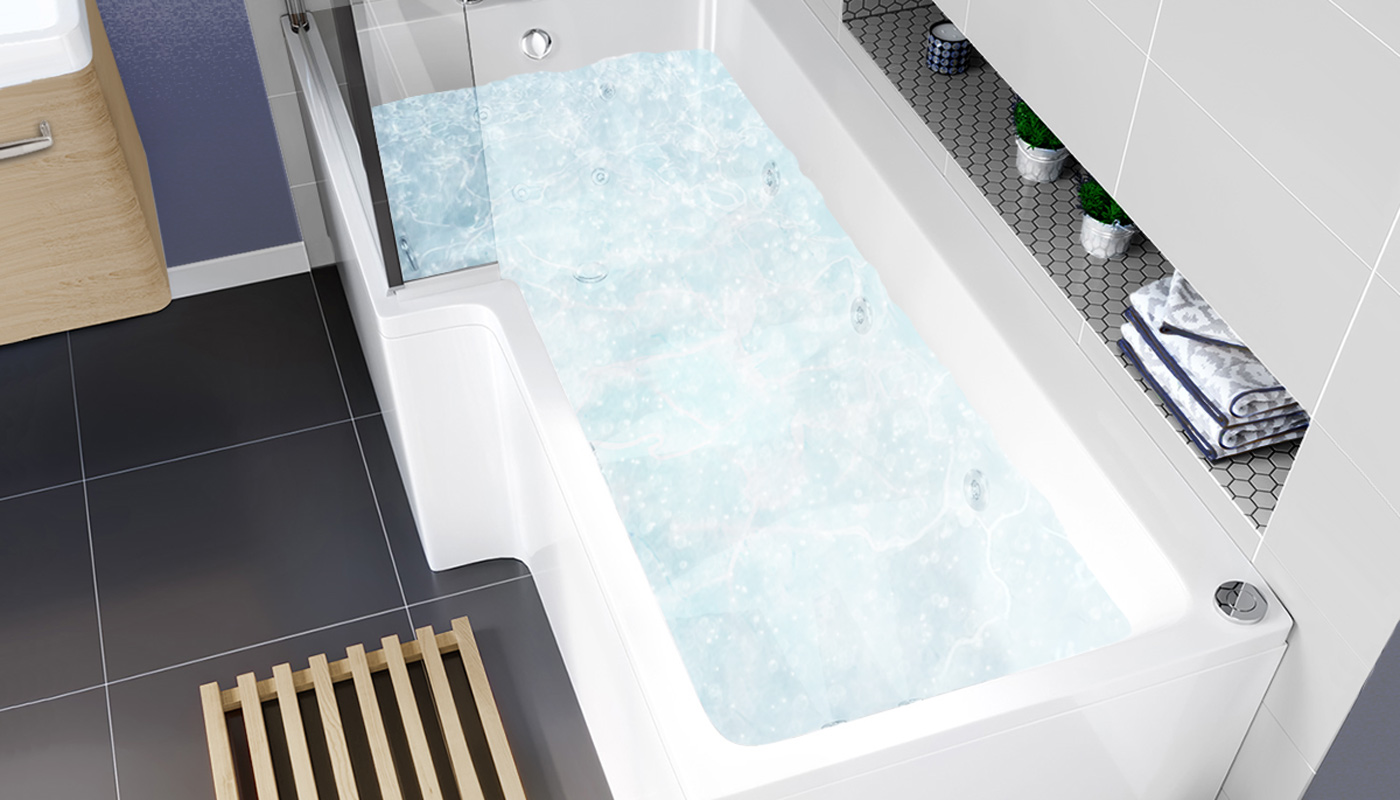 Trojan, use the configurations of jets outlined above on all of their single ended, double ended, corner and shower baths! So if you see a jet option above that isn't displayed with the bath you want, just give us a call. There are also a handful of extras that can be added to all baths such as an LED light and overflow filler. If you need any further advice please don't hesitate to get in touch.