How to create a period style bathroom?
Digital technologies are ever evolving and whilst we're seeing more and more digital enhancements of bathroom essentials, such as de-misting mirrors and remote controlled showers, we still find ourselves looking backwards. Period style, particularly Victorian and Edwardian, are still top of the charts when it comes to bathroom design. If you're looking to completely re-design your bathroom or just give it refresh in a period style, we have products to help. Continue reading for our top period style products.
Taps
If you're looking to change the décor style in your bathroom to a period style, you don't have to start from scratch. Changing a few key components of the room can completely transform the space. With its classic shaping and white accents, the Tavistock Varsity Shower Bath mixer is the ultimate addition. The whole range is indicative of the period style which includes basin taps and shower options, but we'll take more on those later.
Radiator
Radiators are another small change you can make in your bathroom that just like taps, give an instant period feeling. Choosing a white and chrome radiator such as the Reina Oxford or the Reina Alicia which both have traditional shaping will add an instant vintage vibe. The vintage style allows you to place hand towels over the top arch. Eliminating the need for a towel rail. We adore these dual colour radiators against a muted palette, such as sage green or dove grey.
Bathtub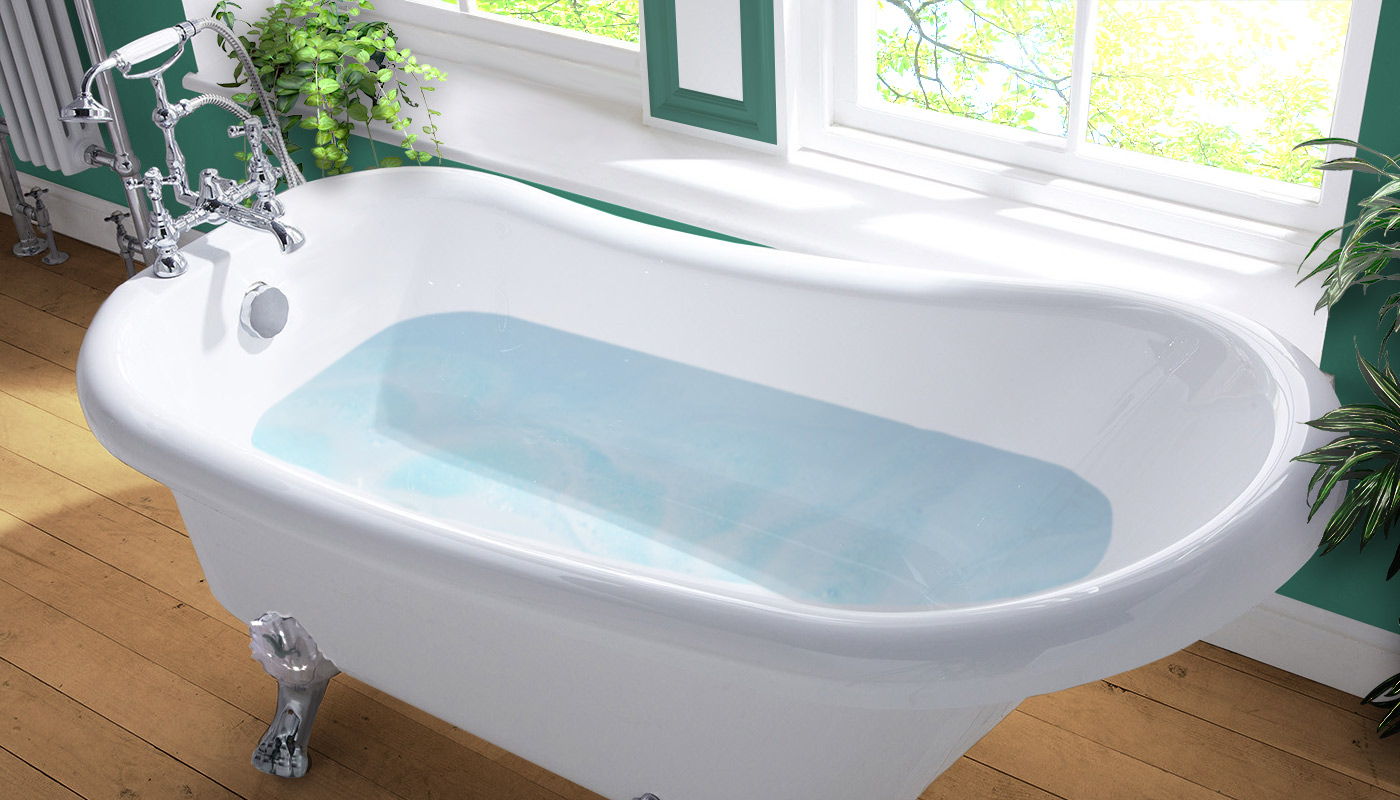 A freestanding traditional style bath not only creates a statement but is a sure fire way of stamping the traditional décor style on the room. A roll top or freestanding style bath is a must for creating instant traditional appeal. We simply adore the curves of the Trojan Eaton slipper tub which comes with a choice of feet, although we can't get enough of the lion feet. It's elegance and grace just screams traditional style.
Shower
Going for a period design doesn't mean you have to go without the modern convenience of a shower. There are many different styles you can choose whilst keeping the period aesthetic. Choosing a traditional style shower valve and head separately will let you have shower head in exactly the shape and size you want. Without having to compromise for the traditional shower valve style. However, our favourite traditional shower has to be the Tavistock Varsity. With white accents the shower really stands out. This shower really does have everything! Dual heads with the white accents synonymous with period style. Plus, it has the traditional lever controls.
Toilet
If you're hoping to achieve a traditional style in your bathroom then a low or high level toilet is a fantastic choice. These toilet styles have the ideal aesthetic for a classic style, with their visible cistern often paired with a lever or pulley flush. With its ornate brackets the Tavistock Vitoria is both elegant and timeless. It will certainly be a talking point for anyone who enters your bathroom. A low level toilet will create a similar style, without taking up as much space. Ideal for smaller bathrooms that still want a loo with flair!
Would you love a period style bathroom? Do you have one? We love to see what you've done with your Bathroom Supastore purchases…so if you've created a period style bathroom show us! Tag us in your photos on Facebook, Twitter and Instagram or send them to us via our sales email sales@bathroomsupastore.com.