SS20 Bathroom Shade Trends
The Spring and Summer of 2020 hasn't been what anyone envisaged at the start of the year. With life coming to a standstill so did many renovation plans along with it. But as life slowly starts to return to a new kind of normal these make overs are starting to feel possible again.
With that in mind we wanted to take a look back at the bathroom shade trends for S/S20 and how amazing these can look in any size bathroom…and just because they became popular for the spring and summer seasons doesn't mean you can't transform your bathroom ready for the autumn in your chosen SS20 hue.
So let's take a look at the shades rising in popularity…
Mustard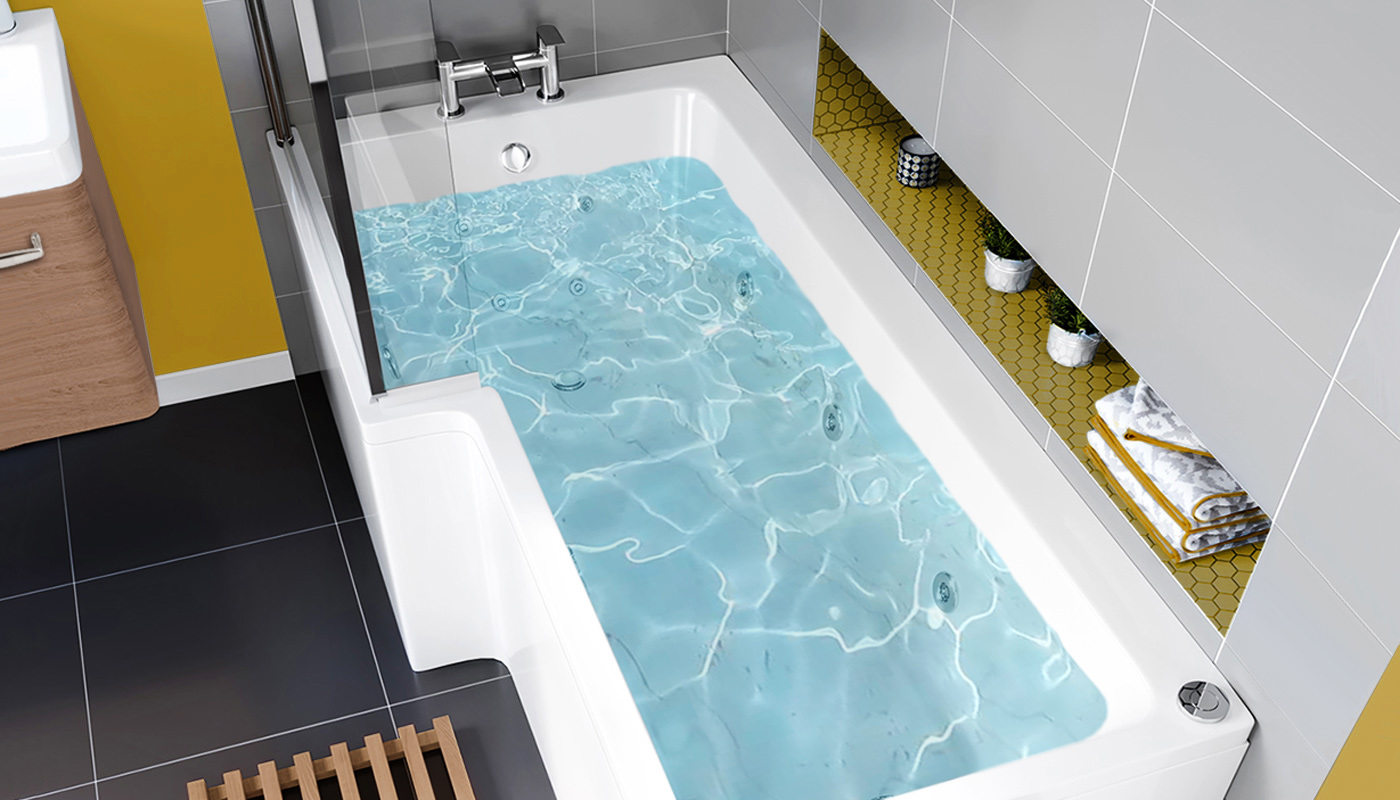 Now this is a shade we've seen in home décor trends for some time. The benefit of a shade like Mustard is you can make a huge impact with just a few key pieces. Choose a bathmat and towels in this shade or add a feature wall. It is also a shade that works perfectly with neutral tones, think stone and grey, as a pop of colour in a monochrome bathroom or compliments jewel tones such as teal and pink perfectly.
Blue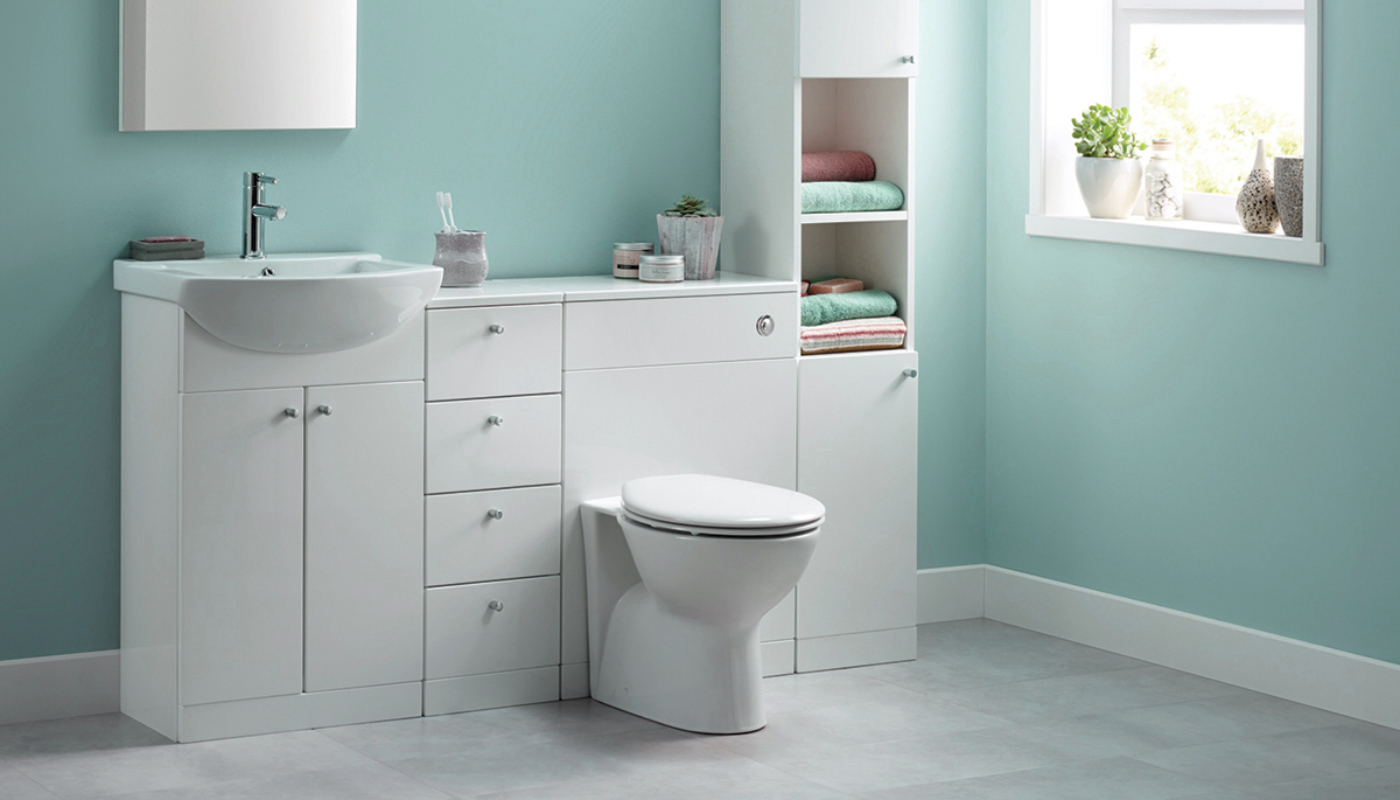 This is a shade synonymous with bathrooms! Anyone remember when the bathroom suite itself was this shade? The delicate blue hue has made a comeback, but not in the same way as the 70's. in 2020, this shade has proven most popular as a base shade for the walls. Using bright white furniture to accompany the pale tone will brighten the room whilst the addition of a pink or purple soft furnishings within the bathroom will warm what could be seen as a cold room.
Peach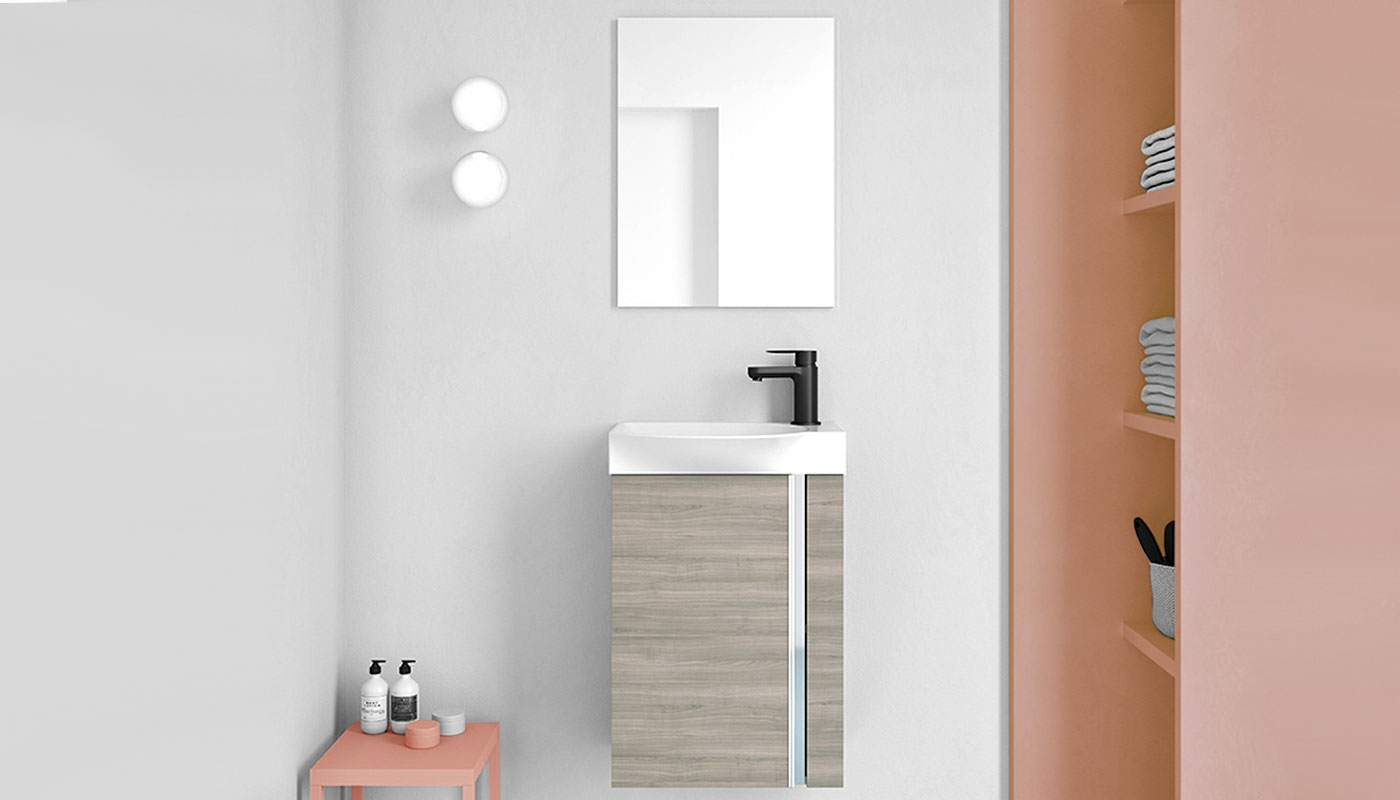 Peach is a great shade if you're keen to inject some colour without this being overpowering. The subtle pink/orange shade adds warmth to your bathroom that compliments neutral tones such as stone and pale wood textures, just look at it pictured with the Royo Elegance Sandy Grey Vanity. The contrast works just as well with dark wood textures too. This shade seems to be the evolution of and the 'new' millennial pink.
Purple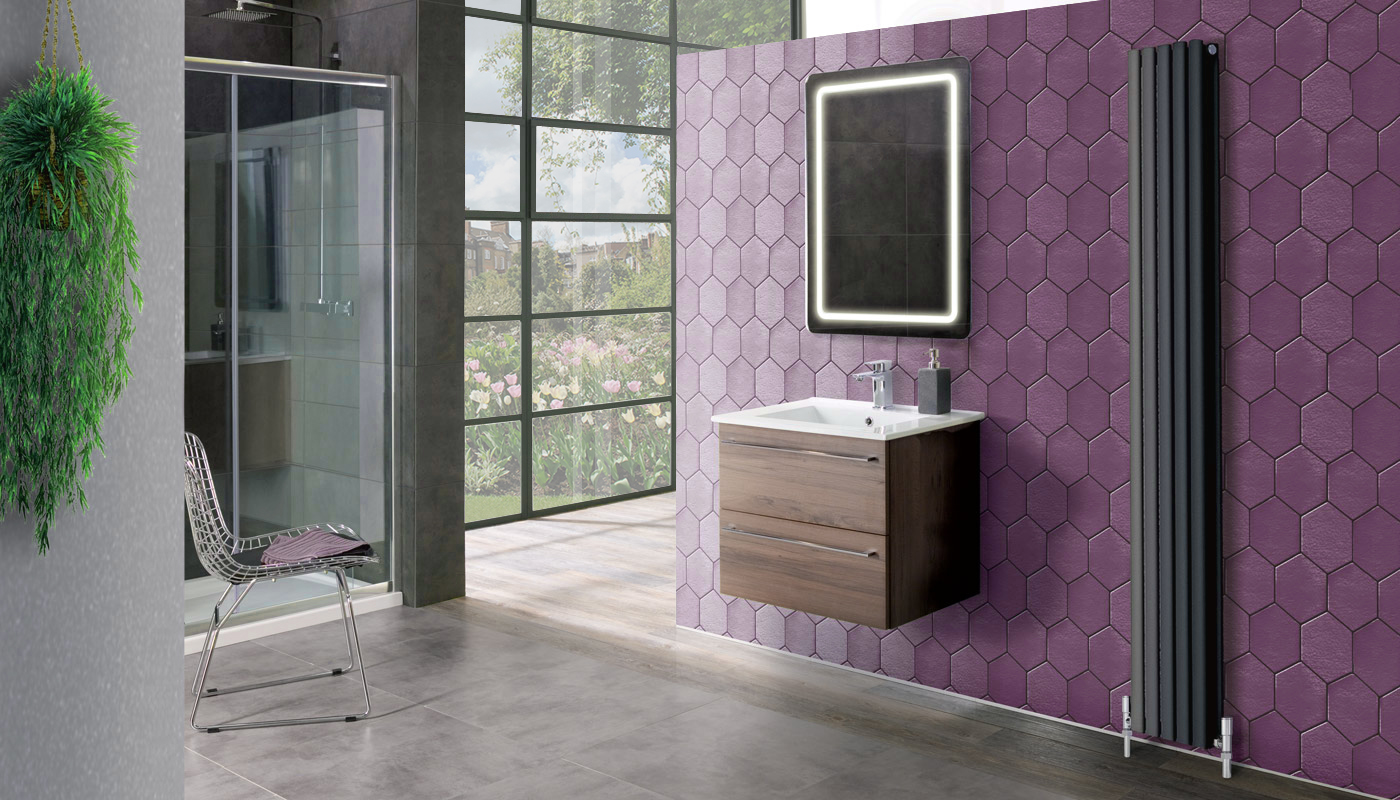 This is another shade referred to as a jewel shade and also one that we've seen grow from being an accent shade to the predominant one. A rich colour, Purple makes a bold statement, that can transform any bathroom into a luxurious space.
A shade that favours other cool toned shades, its depth creates a lavish and expensive feeling environment.
Mint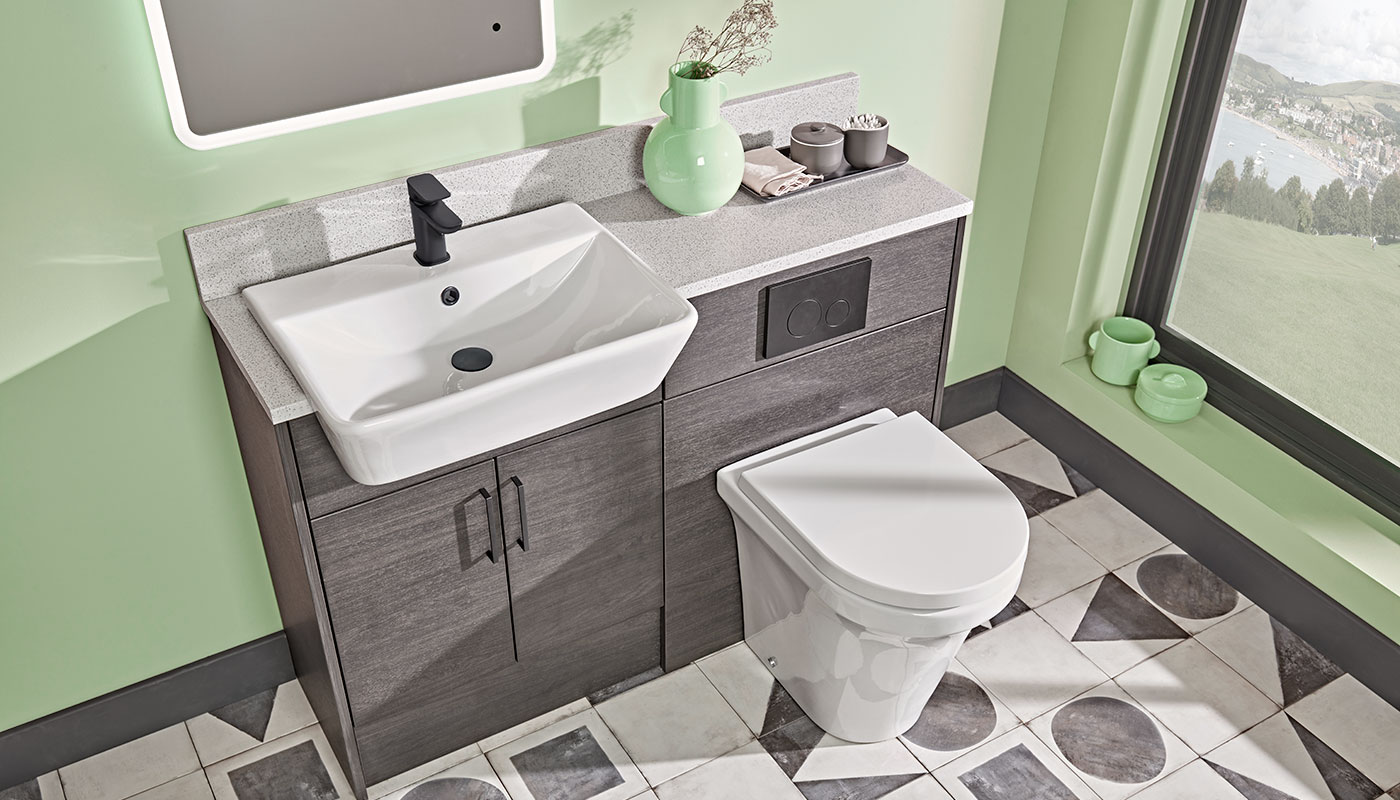 Another stunning pastel tone coming through this season. Mint green is a shade we've not really seen with as much impact as we have now. Using accessories in the same shade as the walls and partnering this with a wooden textured furniture, such as the Hacienda Black or Tundra Wood pictured. It's such a unique contrast that will bring your bathroom right on trend. We adore it.
Are you looking to give your bathroom a refresh this year? Do you think you'll be incorporating any of these shades? We'd love to hear your thoughts on them.