What shower will suit my small bathroom?
If you've got a small bathroom you often find yourself looking at the things you can't have! This isn't how you should approach a bathroom makeover, especially when you actually look at the amazing options available to you. A bath doesn't make a bathroom and shower cubicles are certainly not what they used to be. Gone are the cramped spaces that give you just enough room to lift your arms up to wash your hair. You just need to choose the right shower for the floor space you have.
Regardless of the size of your bathroom you can have sleek and contemporary décor, minus the bath tub. Take a look at the shower enclosure options available.
Quadrant shower enclosure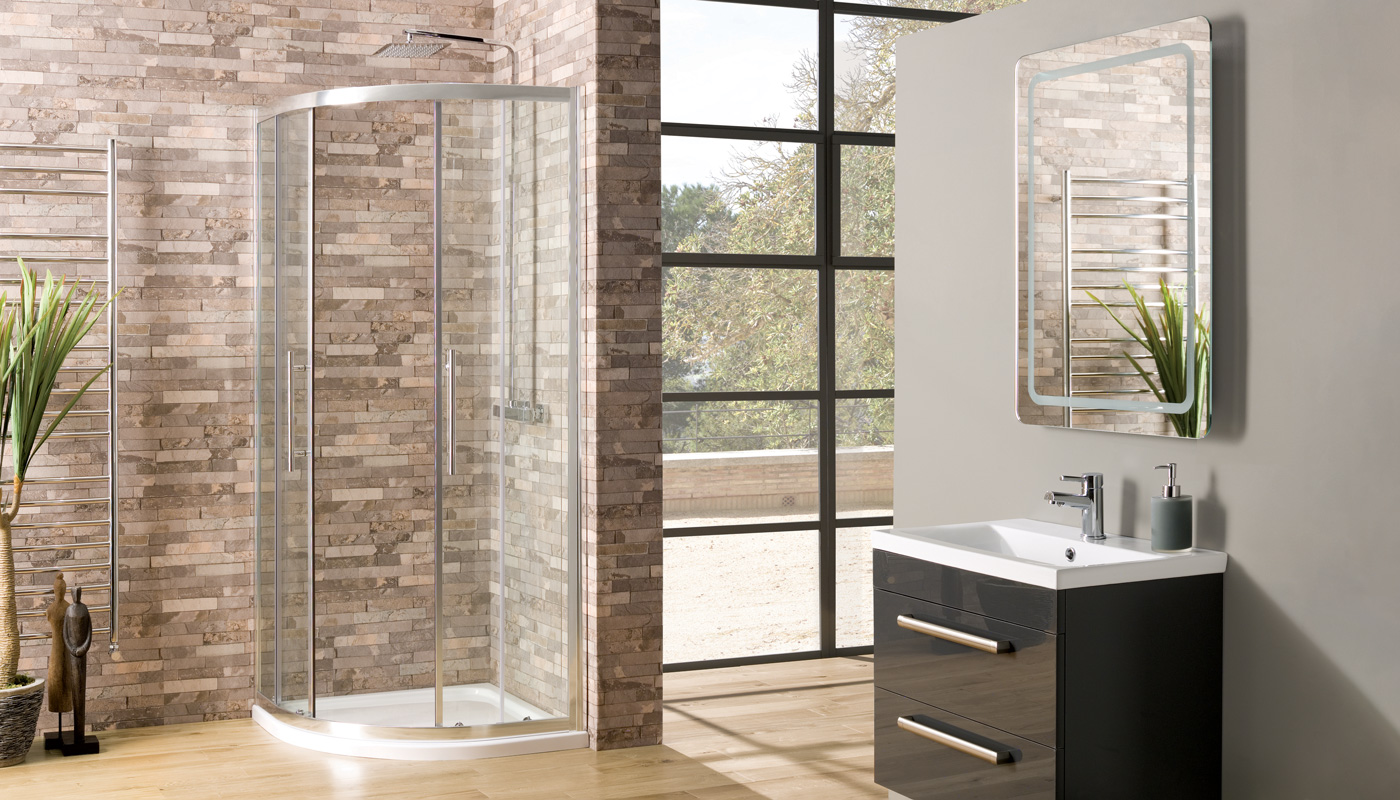 A quadrant shower enclosure otherwise known as a curved corner shower enclosure is ideal for a small bathroom. This can utilise an unused corner of your bathroom without taking up too much floor space. A quadrant tray has two straight edges and a curved front adjoining these and are available in 800, 900 and 1000 mm sizes. The doors on a quadrant shower always slide open, which eliminates the space required for doors opening out. The benefits of a quadrant shower also include the ease of movement around the limited space thanks to the beautiful curved enclosure and turning dead space into a highly usable shower area instead. You can also have an offset quadrant shower tray, where one of the straight edges is longer than the other.
Recess shower cubicle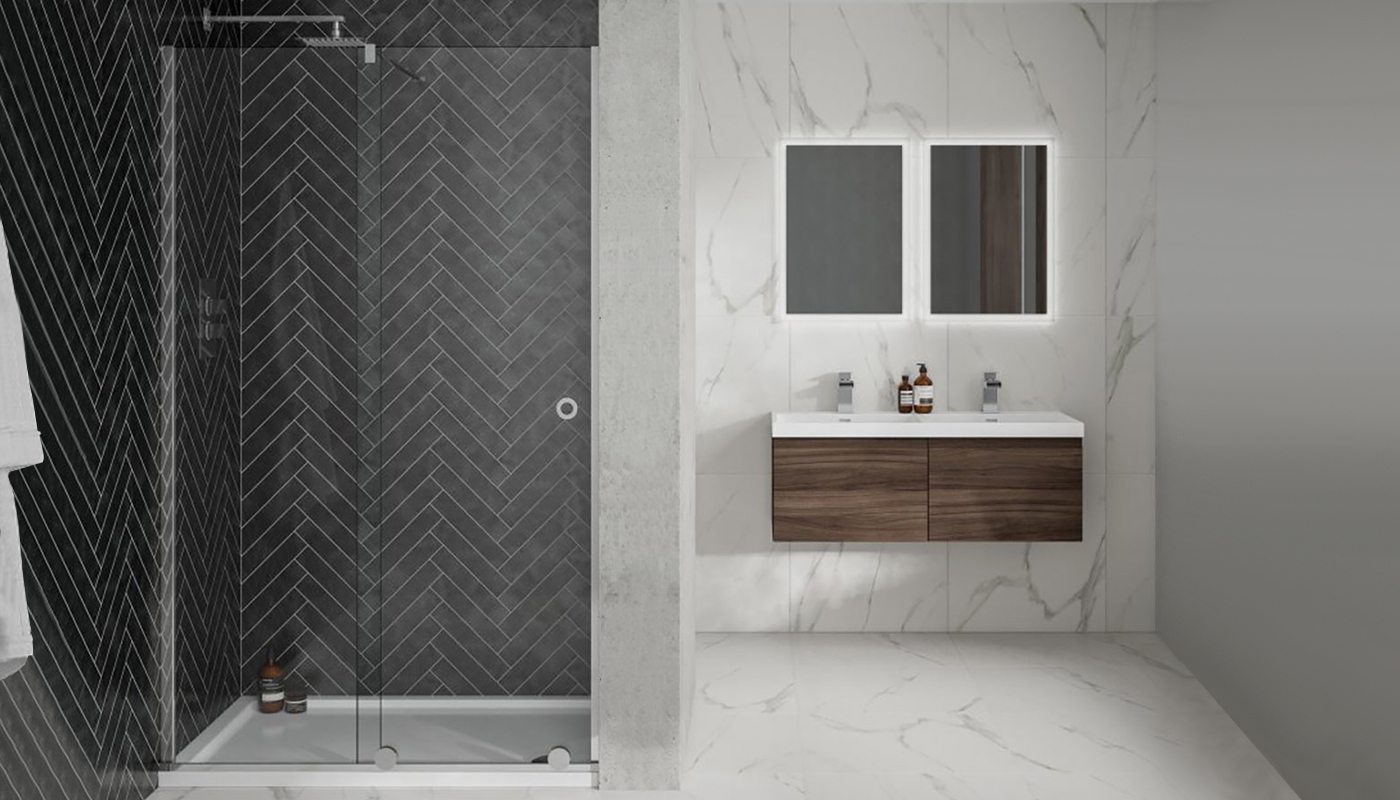 If you have a small bathroom you may also find you have weird little nooks and recesses...this is more common than you may think. This can often be due to re-location of the room from downstairs, making use of all the available space in an en-suite or removing an old airing cupboard into the room. You are therefore left with a room requiring much more thought to the design both practicality and aesthetic. If you're lucky enough to have a decent size recess in your bathroom you don't have to turn it into a cupboard. Transform it into a stunning small shower enclosure, as all you really need is a door!
The Aquadart Rolla 8 recess shower doors all come with a sliding door so you need to have a decent sized recess. If your bathroom shower has to be on the smaller size you want to be looking for a bi-fold door with ranges such as Coral and Kudos Original 6 at just 700mm wide. A truly great way to save space.
Walk in Shower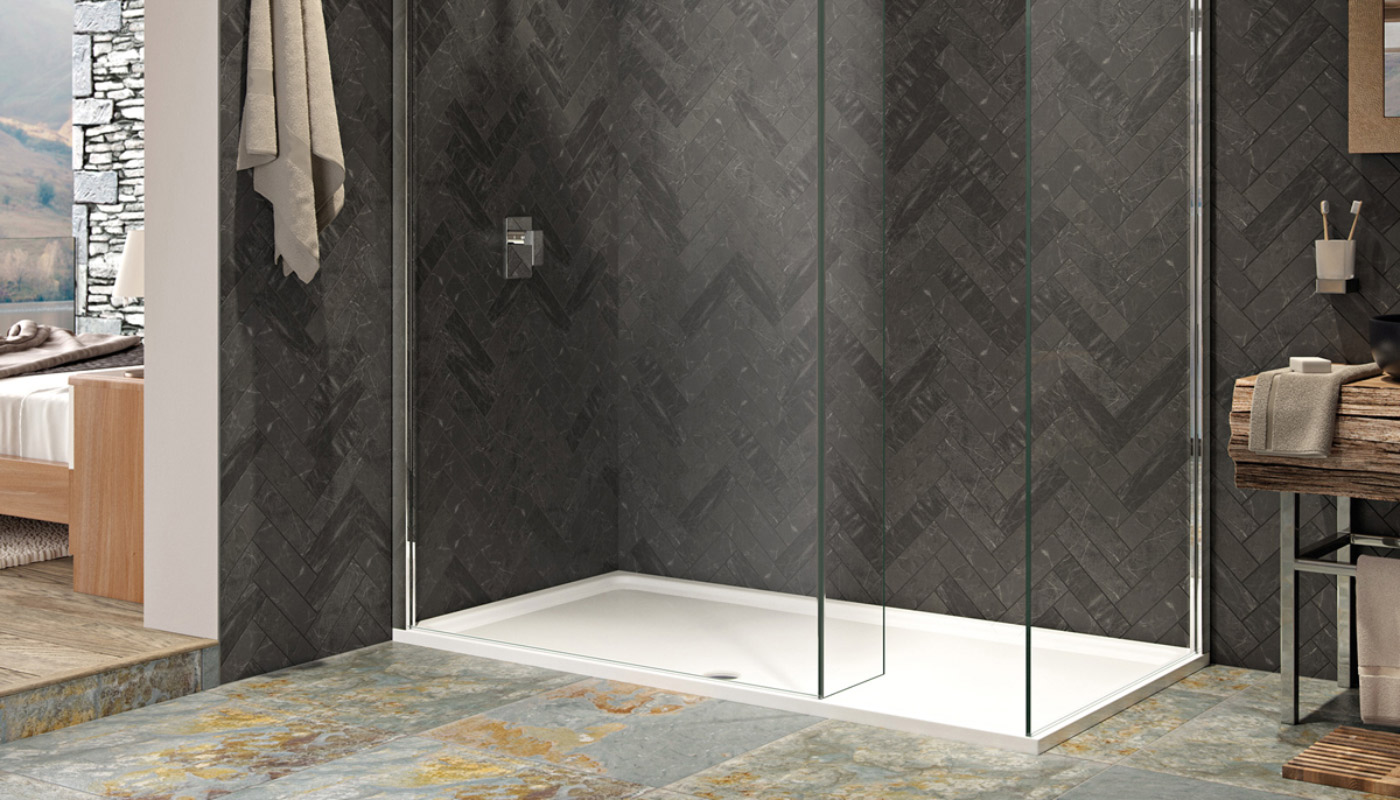 A walk in shower is a great addition to a smaller bathroom due to the illusion it creates. The beauty of a walk in shower is the lack of restriction in your bathroom. With open ends, no shower door and a somewhat floating deflector glass panel, this is minimalist design at its best. What it also does, is create the illusion of more space, as there isn't a designated shower tray or enclosure taking up space. The Kudos Ultimate 2 range have many walk in shower options as well as allowing you to mix and match the panels in the sizes of you choice. You can also choose between hinged or fixed deflector panels which help control the flow of water. You can fit a walk in shower without using a shower tray too! Just add the drainage and waste into your flooring or tile for a barely there design.
Wet Room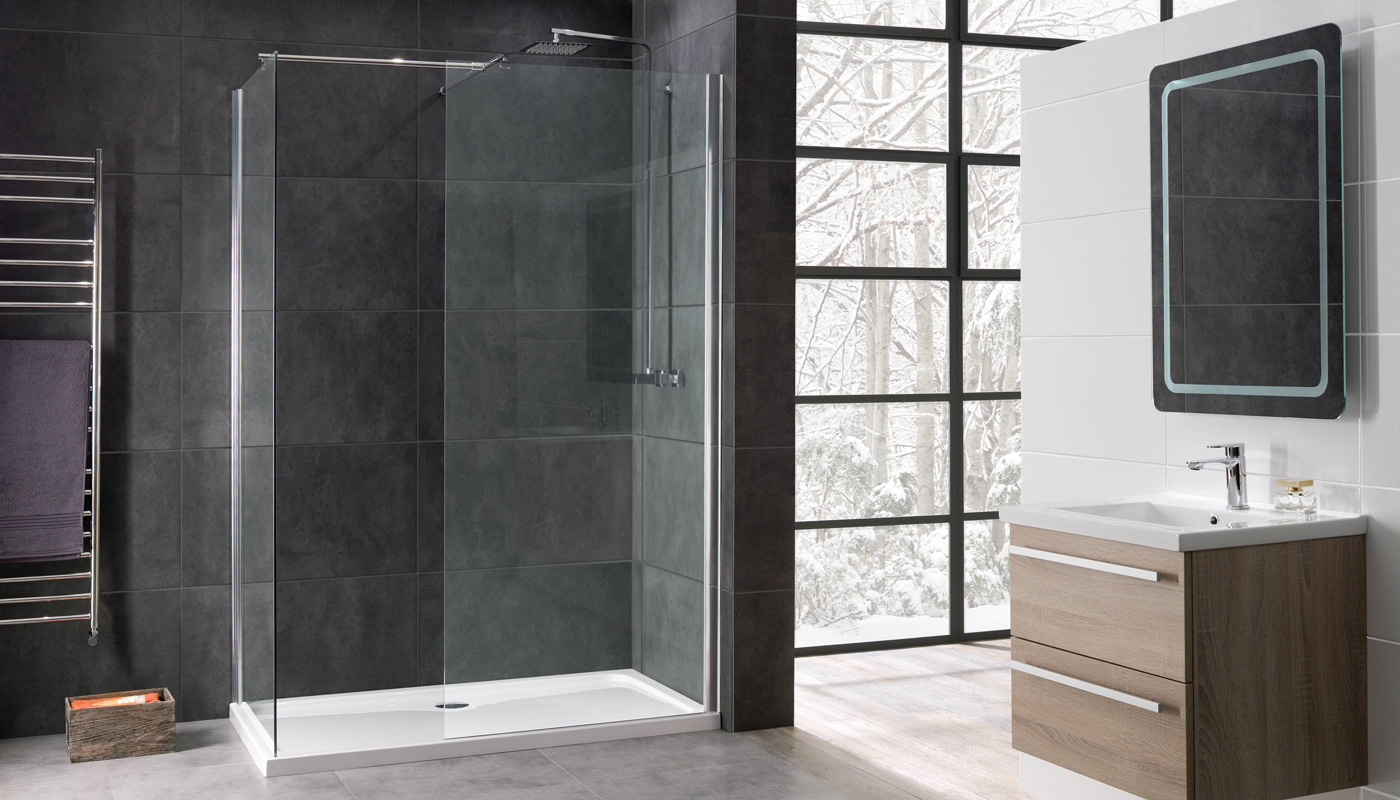 A wet room; much like a walk in shower is amazing at creating the illusion of space. However, unlike a walk through shower these are often positioned into a corner, which as we've established with a quadrant shower design, makes them ideal for a small bathroom. Creating an enclosure space without an actual enclosure leaves a sleek design. As a result of the glass panels, the light within the room bounces and creates an airy and spacious feel. The Kudos Ultimate 2 range offers panels in all sizes so you can customise your wet room, how cool is that? Or if you're looking for something a little more straightforward you can look at the Coral wet room panels. A wet room is a great addition in any small bathroom.
So whilst your small bathroom may not have enough room for the bath of your dreams, or even a small bath for that matter, we're confident that the shower options you've just read about will given you a different outlook. Bathrooms can be just as luxurious without a bath and hopefully you're closer to choosing the shower style of your dreams instead. If you have any questions regarding any of the showers types mentioned, or the concealed shower, electric shower or shower trays, we have online please don't hesitate to get in touch. You can contact us either on 0845 271 9929, via the online chat or with the email sales@bathroomsupastore.com.